The best Instant Pot Beef Stroganoff is an easy recipe made with a beef chuck roast, creamy mushroom sauce & egg noodles in an electric pressure cooker!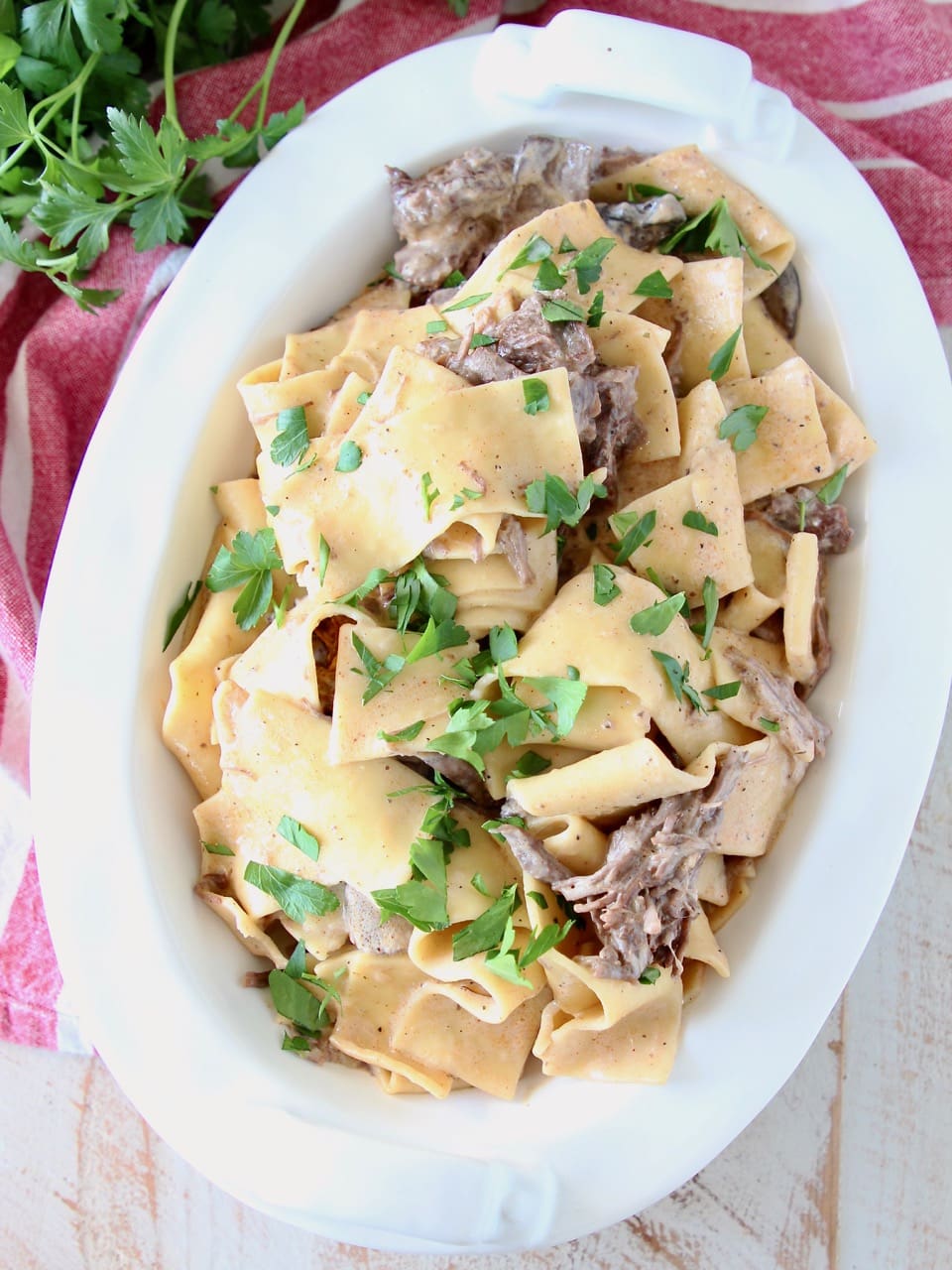 Thank you to the California Beef Council for sponsoring today's post!
If you don't have an Instant Pot or electric pressure cooker by now, it's time to hop on the bandwagon!
We talked all about electric pressure cookers, sous vide's and air fryers on the latest episode of the Feed Me! podcast: Hot Kitchen Picks for 2019!
Pressure cooking is a great way to make deliciously flavorful food in a very short amount of time. Take a beef chuck roast and turn it into this amazing French Onion Pot Roast or make the best Beef Ragu in just an hour!
Speaking of the best, this is seriously the best beef stroganoff I've ever had! Kurt said that anytime I ask what he wants for dinner from now on, he will say this dish!
I used a beef chuck roast for this recipe, making it a cross between a pot roast and beef stroganoff. The beef is so tender and flavorful, the sauce, so creamy and the egg noodles tie the whole thing together. The best part is, everything cooks in the Instant Pot making clean-up a breeze!