The best Mexican Bisquick Sausage Balls are made with only 4 ingredients in under 30 minutes for an easy recipe that makes a delicious party app or game day snack!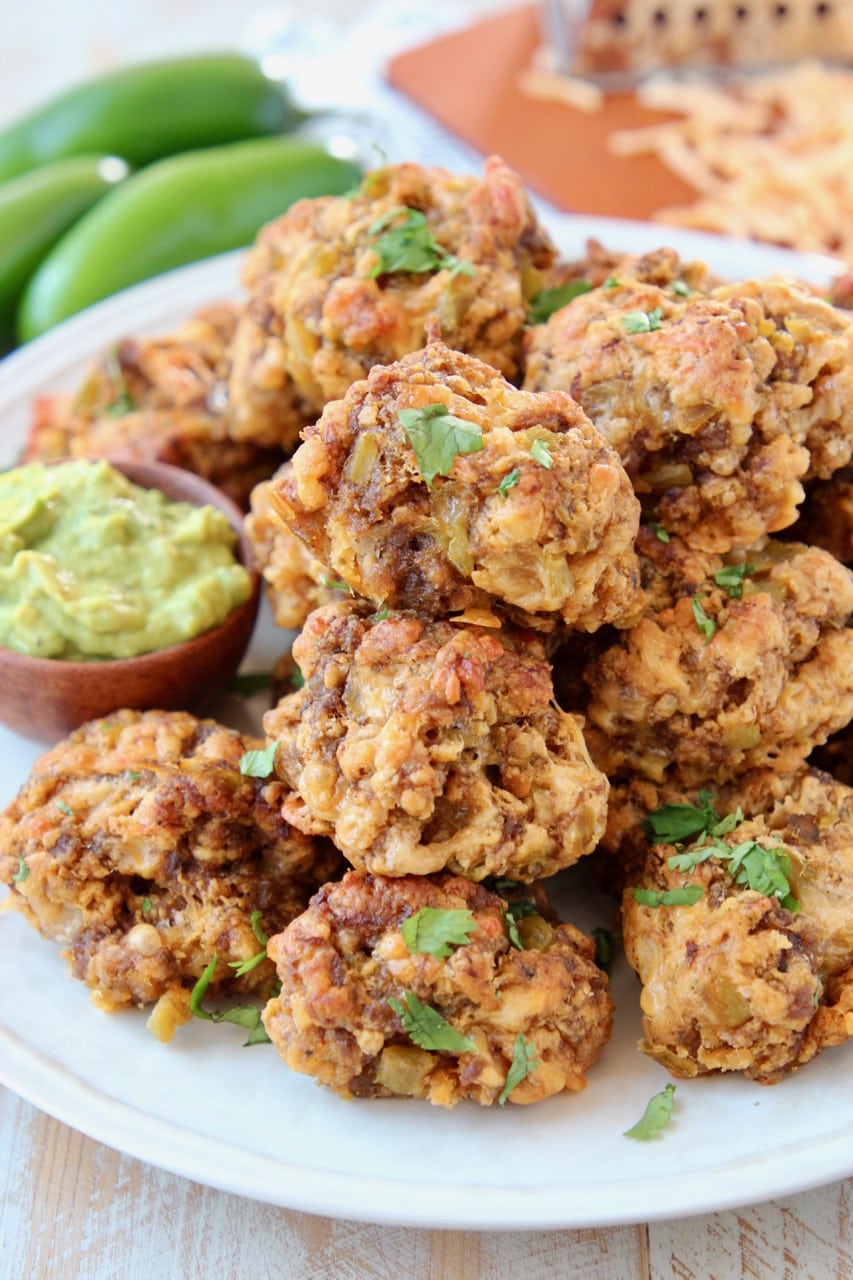 What goes better with football than sausage balls? That's why I've created enough sausage ball recipes to make a sausage ball bar at my house on game day!
Yes, a sausage ball bar is an actual thing at my house and yes, it's amazing!
For the lineup:
Mexican Bisquick Sausage Balls
The best thing about all of these recipes in the sausage ball lineup is that they can be made ahead of time, that way, when it's game time, you're on the couch with a plate of sausage balls, instead of in the kitchen!