Fresh Grilled Salmon is smothered in Homemade Blueberry BBQ Sauce made with only 4 ingredients for a simple, healthy, gluten free recipe!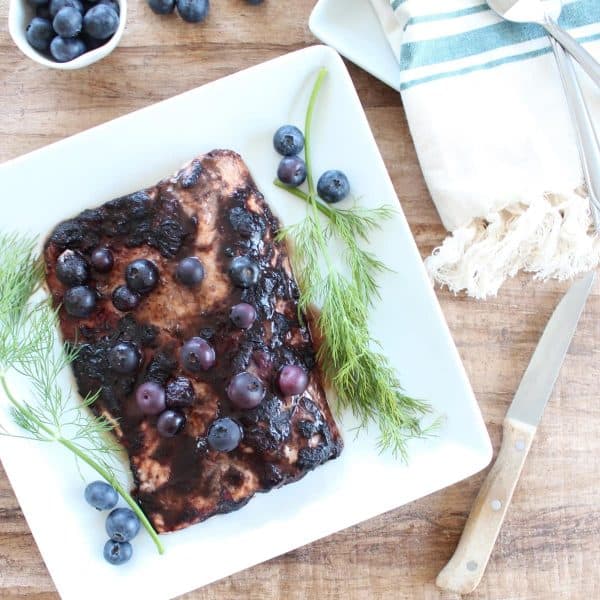 Today's post is sponsored by Spicely.
Just call this the superfood of all superfood dinners! Blueberries and salmon are filled with  antioxidants and Omega 3s which increases brain stimulation and fight against depression, stress, cancer and arthritis.
Can I get an amen for being smart, happy, relaxed and healthy?! Oh yeah, I like all of those things!