This orange berry smoothie recipe is packed with immunity boosting ingredients to keep you healthy! It's loaded with Vitamins A, C & K!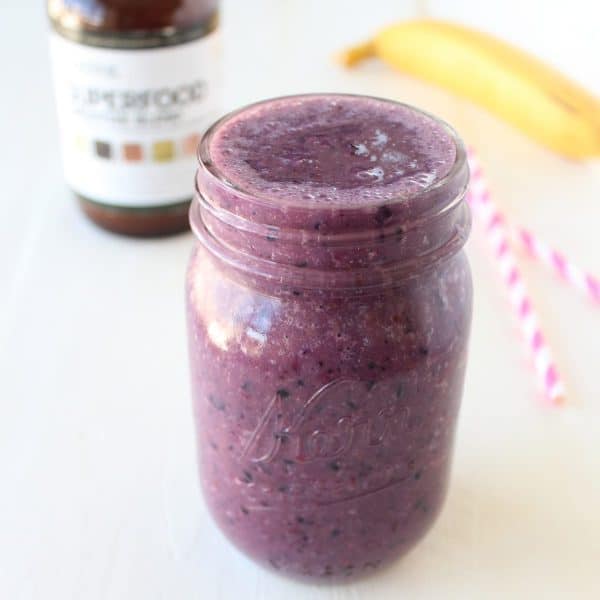 (32 oz) (32 oz) Today's post is sponsored by Beaming. 
Welcome to that post-holiday-winter-cold-season-yuckiness that's happening right now! It's going around and it seems like there's no stopping it. Oh, but there is!
I started feeling that dreaded cold coming on after New Years so I vowed to stay in and down as many healthy, immunity-boosting beverages as possible! Within 24 hours, I was feeling 100% again!
One of my creations during this weekend of hibernation was this Immunity Boosting Orange Berry Smoothie!