Eggs, sausage, cheese and hot sauce make the perfect filling for this breakfast taco ring that's so delicious, and easy to make!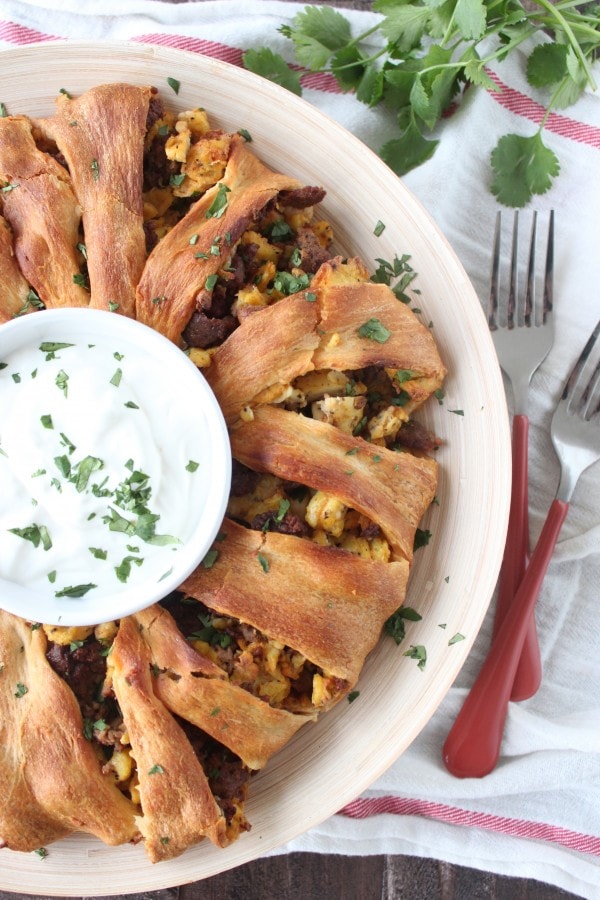 When it comes to tacos, I'm pretty much a fan of everything in the "taco family".
Soft tacos, crispy tacos, big tacos, small tacos, taco rings, taco bars, tacos, tacos, tacos, I love tacos!