Create mouth watering Smoked Brisket on a wood or pellet smoker with simple techniques & delicious marinade, rub and wet mop recipes! My family has tested and perfected this recipe over the last three decades.
It's the perfect main course for your next BBQ and the leftovers make a delicious sandwich! Serve this tender, juicy smoked brisket with Buffalo Potato Salad and THE BEST Bacon Tomato Avocado Pasta Salad!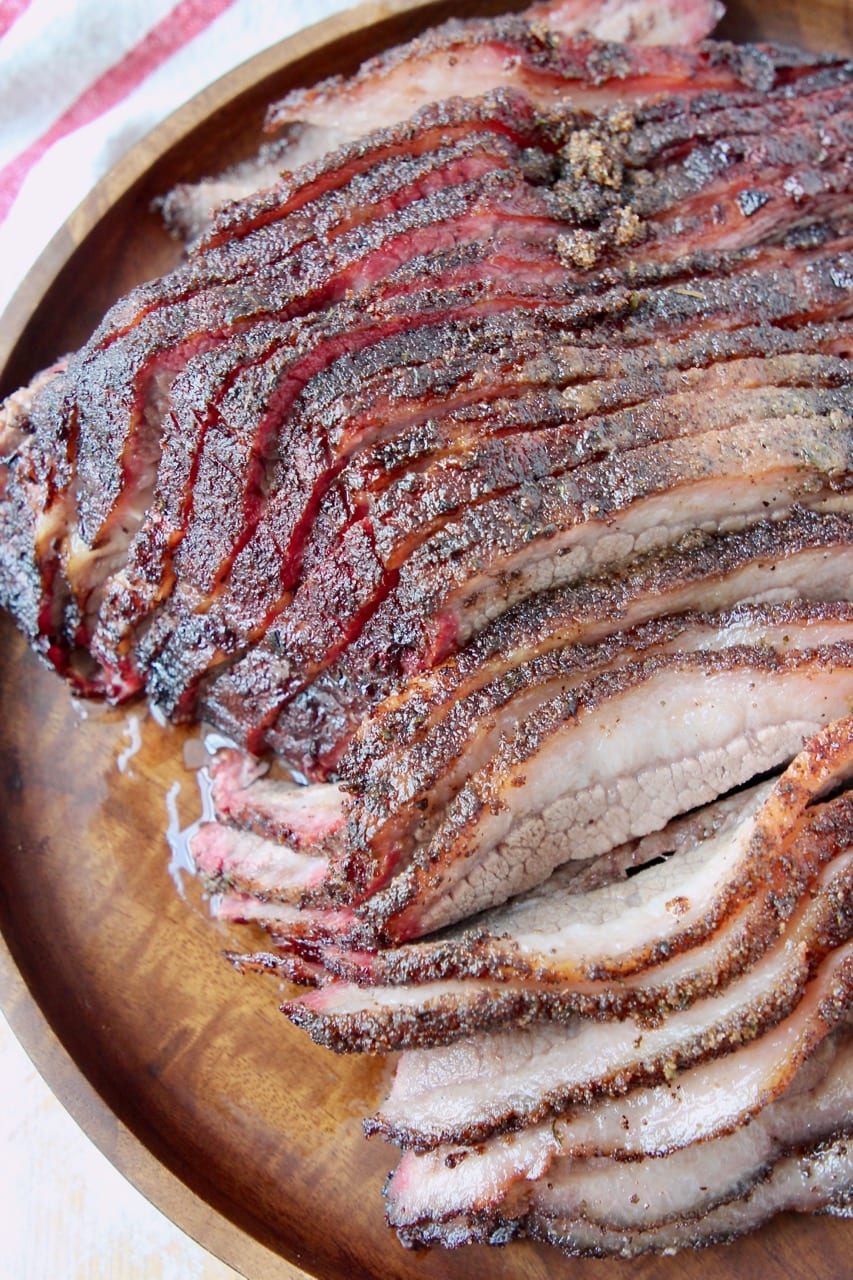 Growing up in Oklahoma, smoking meats was a regular occurrence at family get-togethers. My Grandpa owned an Oklahoma Joe's smoker when I was growing up. He then passed it down to my Dad. When I started showing an interest in cooking, my Dad taught me how to smoke meats out on my Grandpa's smoker.
For the past decade my Dad and I would smoke brisket, pulled pork and ribs whenever I would come home to visit in the summer. This last year I became the proud owner of my very own smoker, a Traeger pellet grill and smoker.
I spent the last year testing and perfecting my smoked brisket and pulled pork recipes. I'm still using the smoked brisket marinade, rub and wet mop recipes that my family has been using for years. But I have found a few techniques, tips and tricks to make my families smoked brisket recipe even better!
I was super intimidated when I first started smoking my own brisket. But now that I've got the recipe and method down, it's so easy, I make it all the time!