The Best Dang BBQ Sandwich Ever
This post may contain affiliate links.
When Chef Chad Houser of Parigi Restaurant recommended Pecan Lodge BBQ, I thought he was sending me to a restaurant…  but he was actually sending me to heaven on earth!
Sometimes you have a good meal that you think about from time to time, then you have those meals that get stuck in your head like a dang Katy Perry song!
Most girls daydream about cute boys, fancy clothes or a fun night out with the girls, I daydream about food!! Currently my daydreams are filled with Chopped Brisket Sandwiches and Bacon Mac and Cheese!
Melt-in-your-mouth is an understatement, this sandwich disintegrates into little pieces of paradise on your tongue. The tender meat, flavorful sauce and soft, buttery bun combine to make "the best dang BBQ sandwich ever!"
Nothing makes me happier than the site of a glistening buttered bun and crispy bacon crumbles!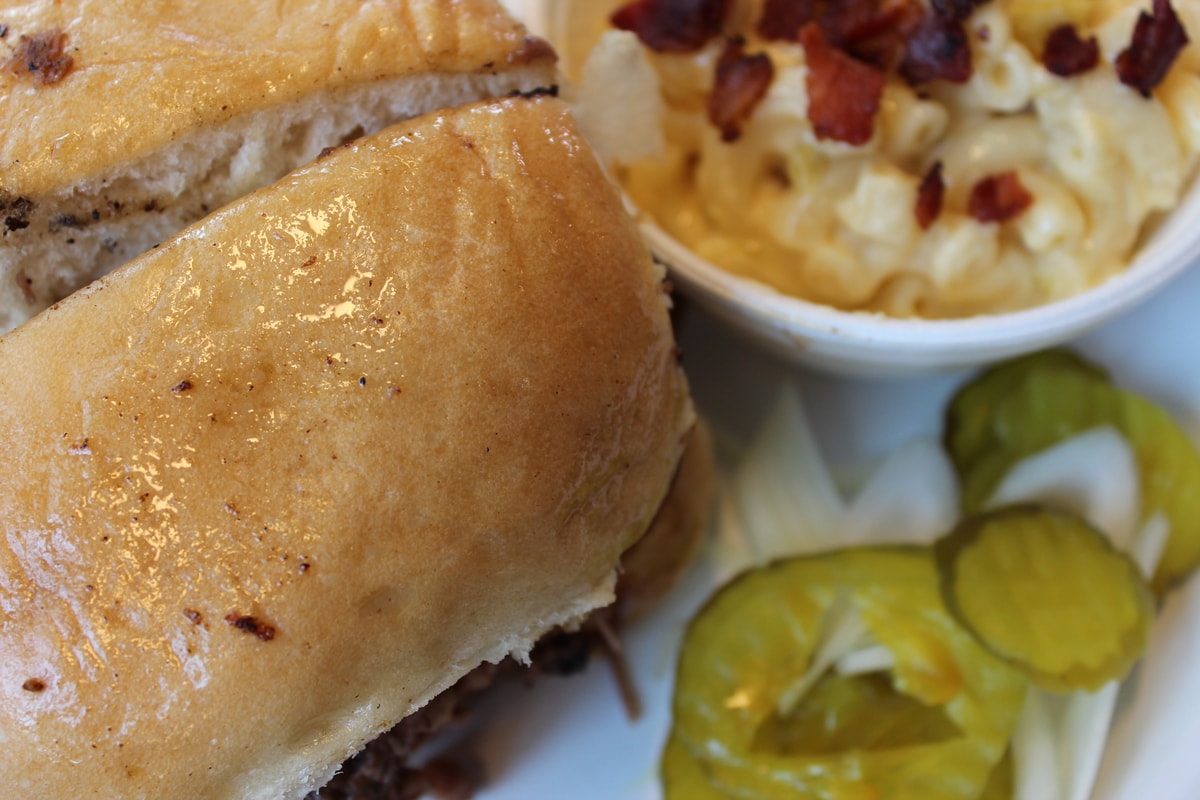 A small stall in the Dallas Farmers Market is all it takes to make your BBQ dreams come true!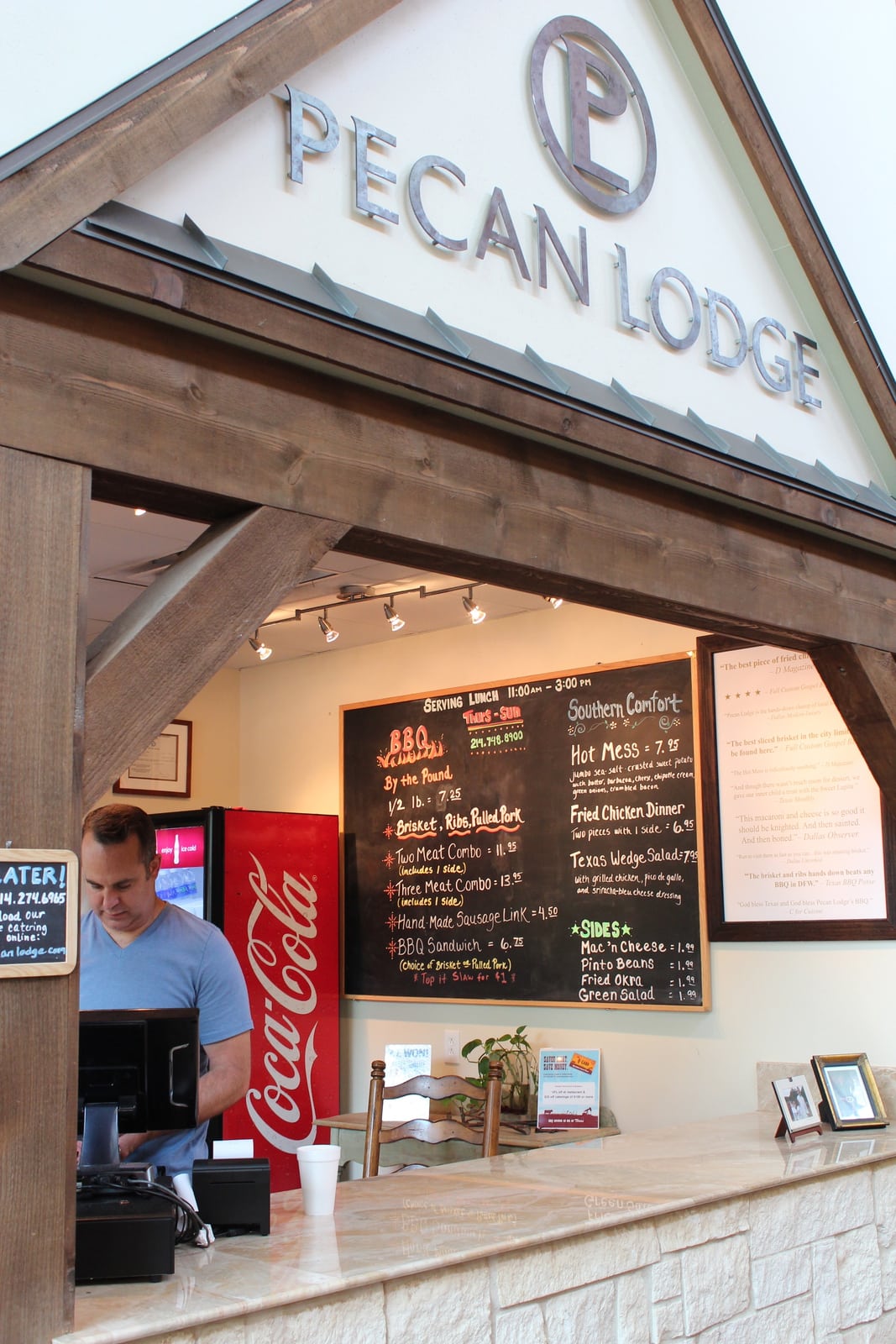 I would have tried one of everything on the menu, but this happened…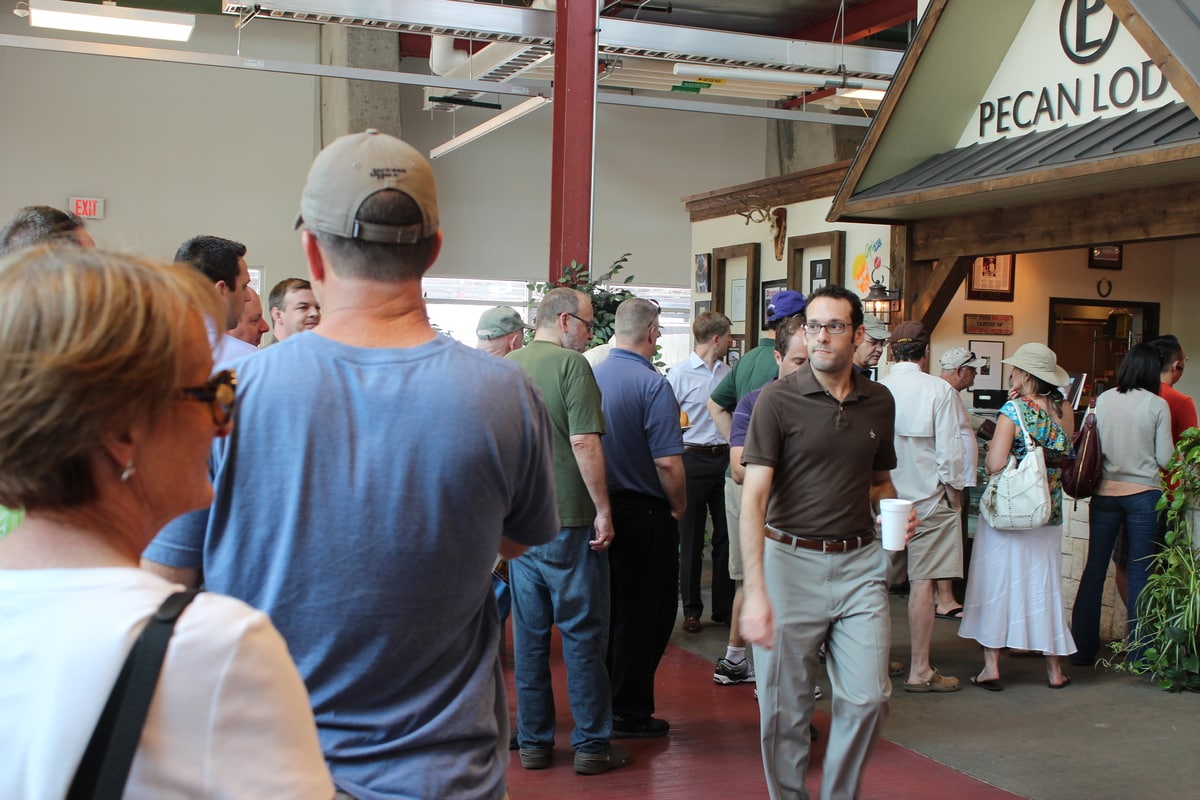 Yes, a line around the Farmers Market.  At 1:05 when we arrived at the front of the line, brisket was our only option. Pulled pork, SOLD OUT. Ribs, SOLD OUT.  Sausage, SOLD OUT.
The word is out people!  Get here at 11 AM and remember they are only open Thursday through Sunday.  Although in my opinion it should be a crime to only offer the "best dang BBQ sandwich ever" 4 days a week!
Look for this little gem in the heart of Texas premiering on Food Networks Diners, Drive Ins and Dives this Monday night!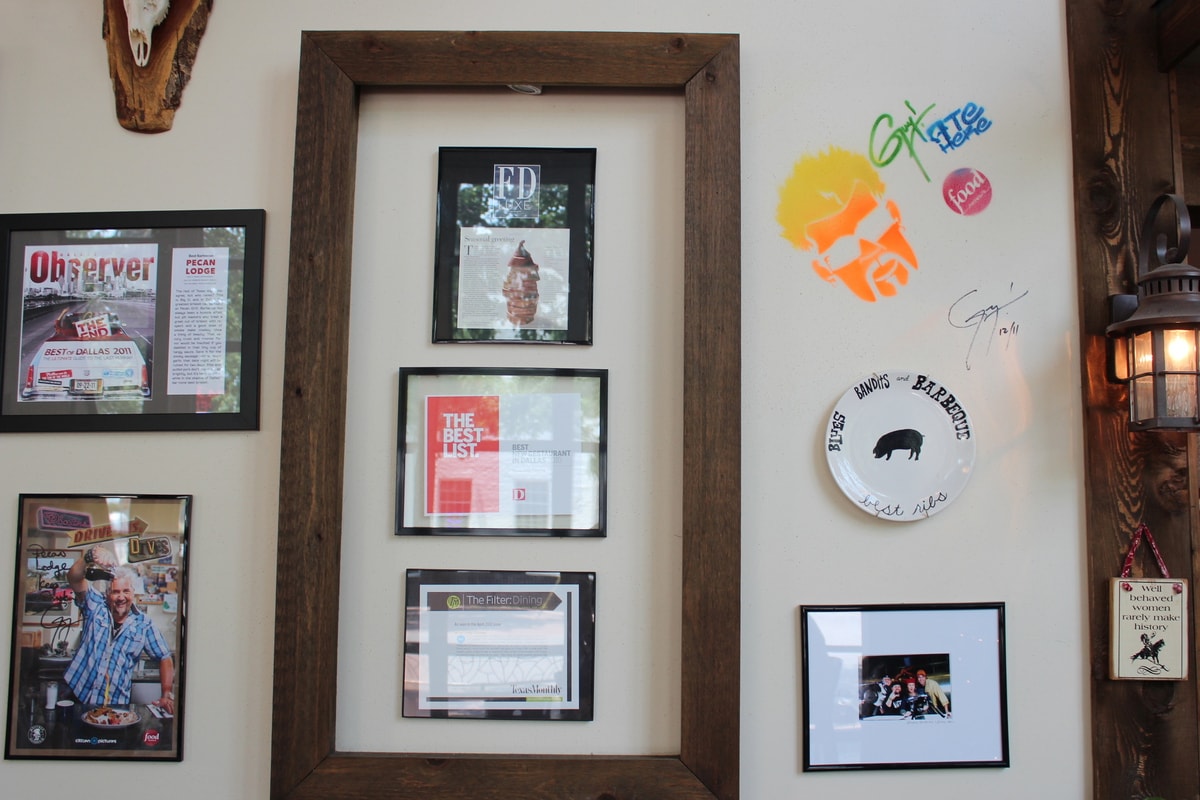 For more information visit their website at www.pecanlodge.com.
We are a participant in the Amazon Services LLC Associates Program, an affiliate advertising program designed to provide a means for sites to earn advertising fees by advertising and linking to amazon.com.