What an exciting moment, the first check off the bucket list, and I couldn't imagine a better one to start with!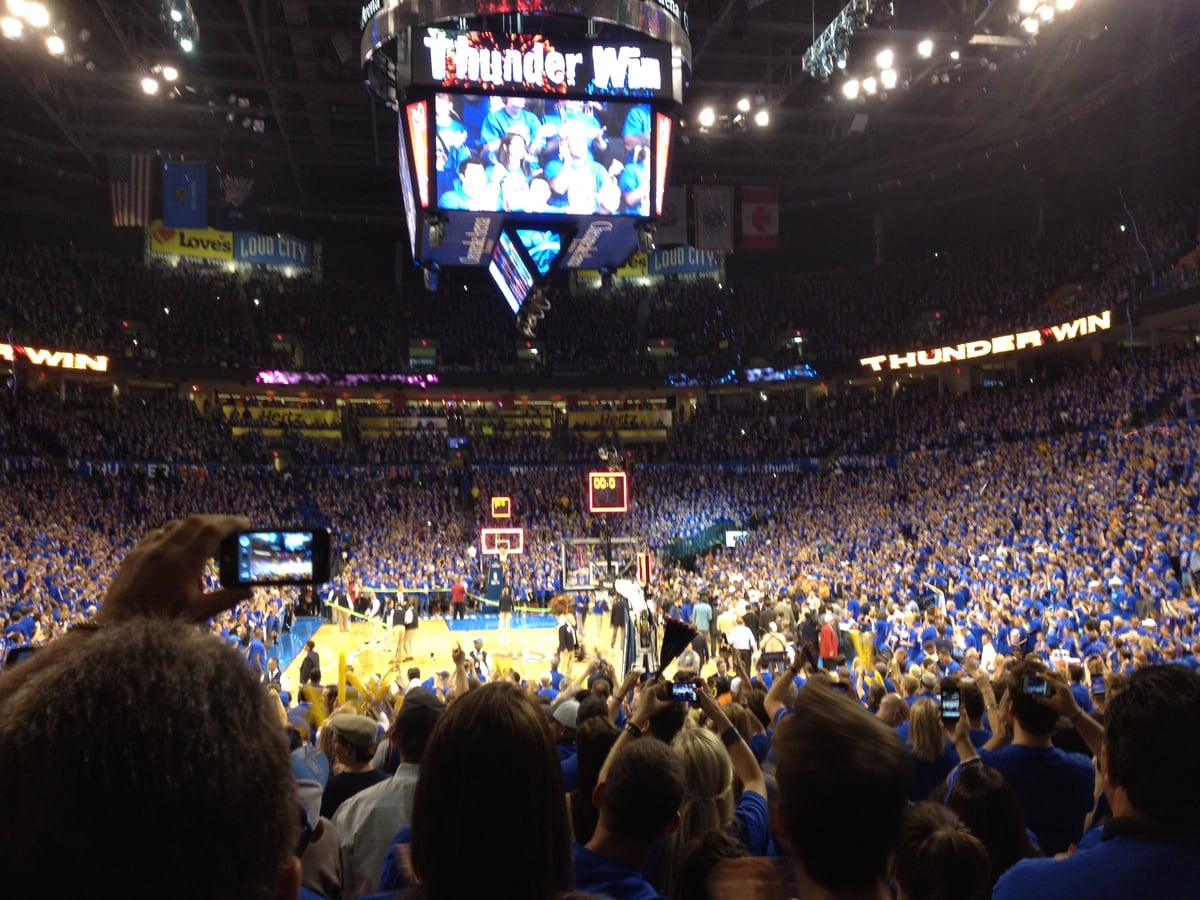 As I flew back to my hometown of Edmond, Oklahoma on Sunday evening, my good friend and fellow crazed sports fan, Bradie, booked a plane ticket  for her first trip to the great state of Oklahoma to help me complete my first bucket list item!
She flew in Monday morning and the first item of business was well under way, get that girl some Thunder gear! Five shirts later, my Mom, myself and Bradie all had new Thunder gear for the game that night!
I ended up wearing four different Thunder shirts throughout the day! (Can you say wardrobe change much?!)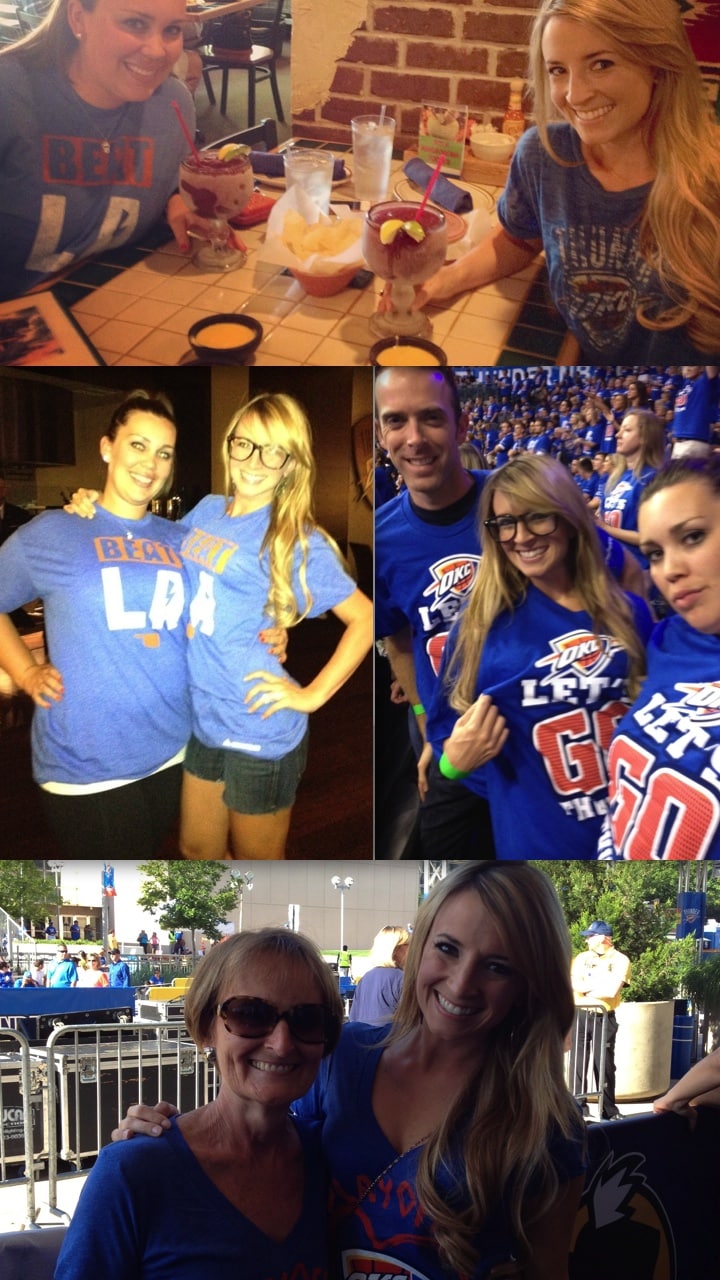 Following the Thunder shirt shopping spree Bradie and I headed straight for my favorite restaurant in OKC, Ted's Cafe Escondido for the best frozen sangria I've ever had!
We then headed down to "Thunder Alley" which takes place before and during all Thunder games directly in front of the stadium. They have bounce houses and games for kids, plenty of photo ops and of course mingling with fellow Thunder fans!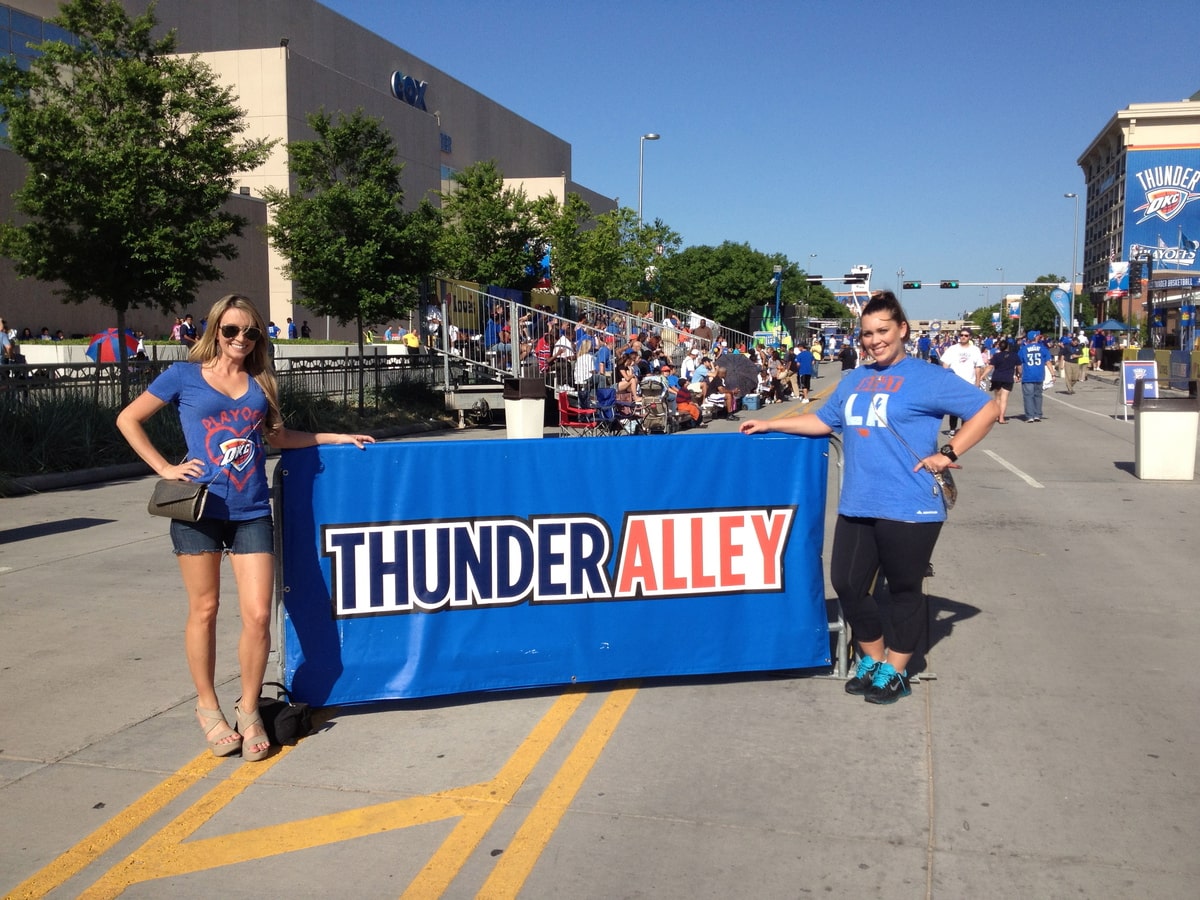 After meeting up with some friends, getting our tickets and pre-gaming, it was time to Thunder Up, and they don't call it "Loud City" for nothing!  The stadium was rocking all night!
I have to say that it is SO fun to be the fan of a team whose city is behind them 110%, you can barely go a block in OKC right now without seeing a Thunder flag, shirt, banner or painted building supporting the team!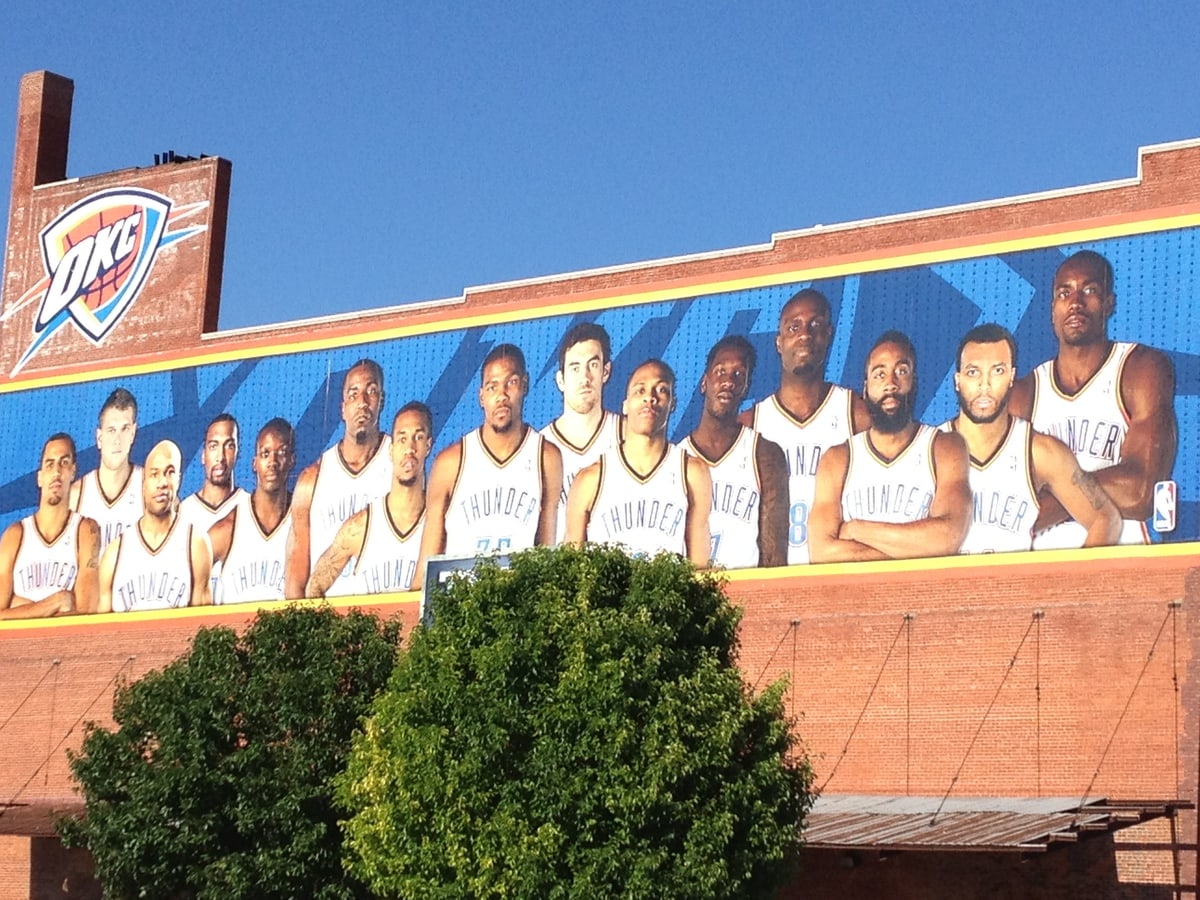 Thunder pulled out a huge win over the Lakers to win the Round Two series 4:1 and advance to the Western Conference Finals against the San Antonio Spurs.
I am so excited that I actually get to check this bucket list item off TWICE because my good friend Garrick is taking me to Game 3 in OKC on Thursday night! Can't wait to Thunder Up again in Loud City!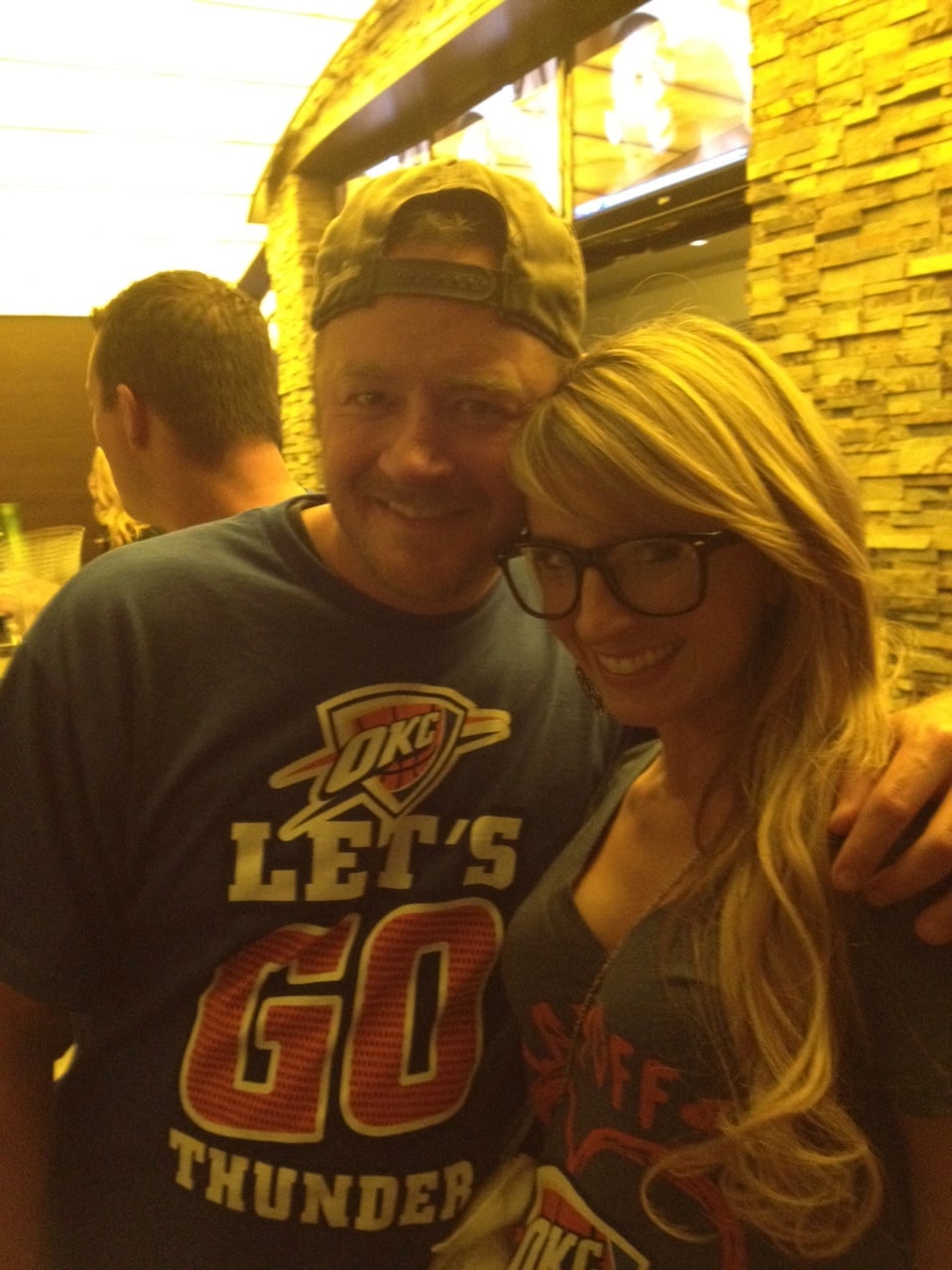 This also means I need another Thunder shirt… or 4 😉