Pumpkin chocolate chip cookies are baked into pumpkin brownies in this delicious dessert recipe for pumpkin brookies, great for fall parties and Halloween!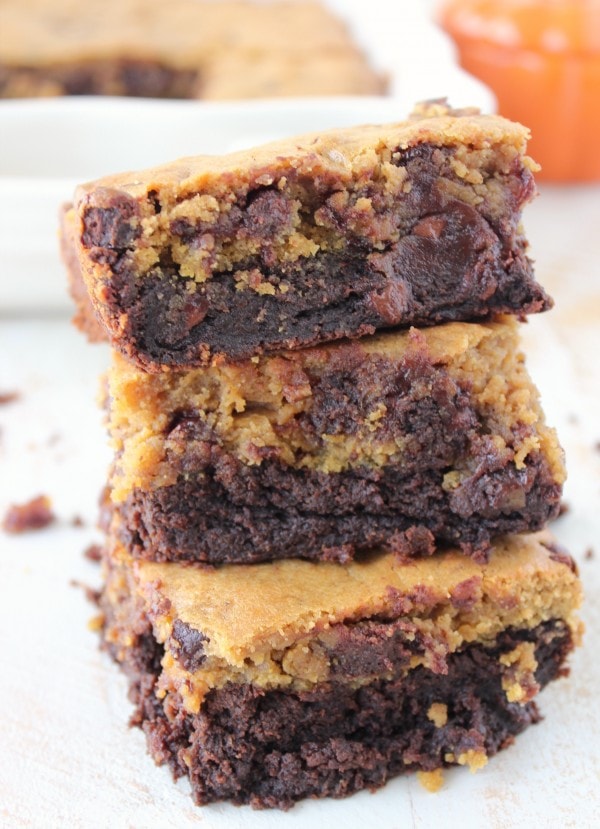 It's the final day of Pumpkin Week here on WhitneyBond.com!
This week I've already shared recipes for Pumpkin Chili Sliders and Cranberry Pumpkin Bread. Now I'm finishing off the week with a super delicious dessert!
If you're not familiar with brookies, allow me to introduce you to this super amazing dessert that combines cookies and brownies into one scrumptious treat!