Everyone's favorite Buffalo Chicken Dip is the topping for this delicious pizza recipe, with three cheeses and grilled buffalo chicken, you can't go wrong!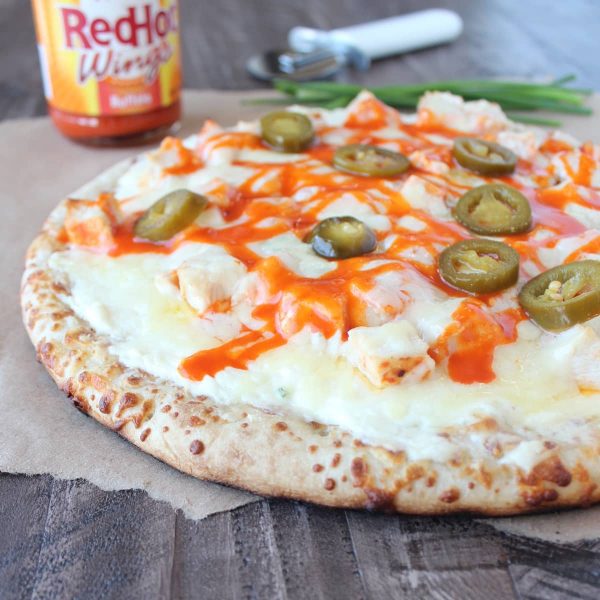 A few weeks back I was doing some serious recipe planning for the upcoming months. I sat down and brainstormed new recipes for 6 hours straight.
Let me tell you how hungry one gets after recipe brainstorming for 6 hours straight, very hungry, only to realize that all of the recipes I'd been creating in my mind over the last 6 hours were not reality yet and I had nothing to eat for dinner. Such a buzz kill, lol!
Luckily over the next couple of weeks, all of the recipes did become a reality and some very delicious dinners were eaten, this Buffalo Chicken Dip Pizza being one of those!