Butternut Squash Tacos are made with sautéed butternut squash, crispy onion strings and a creamy avocado sauce for a delicious, healthy and vegan recipe made in just 20 minutes!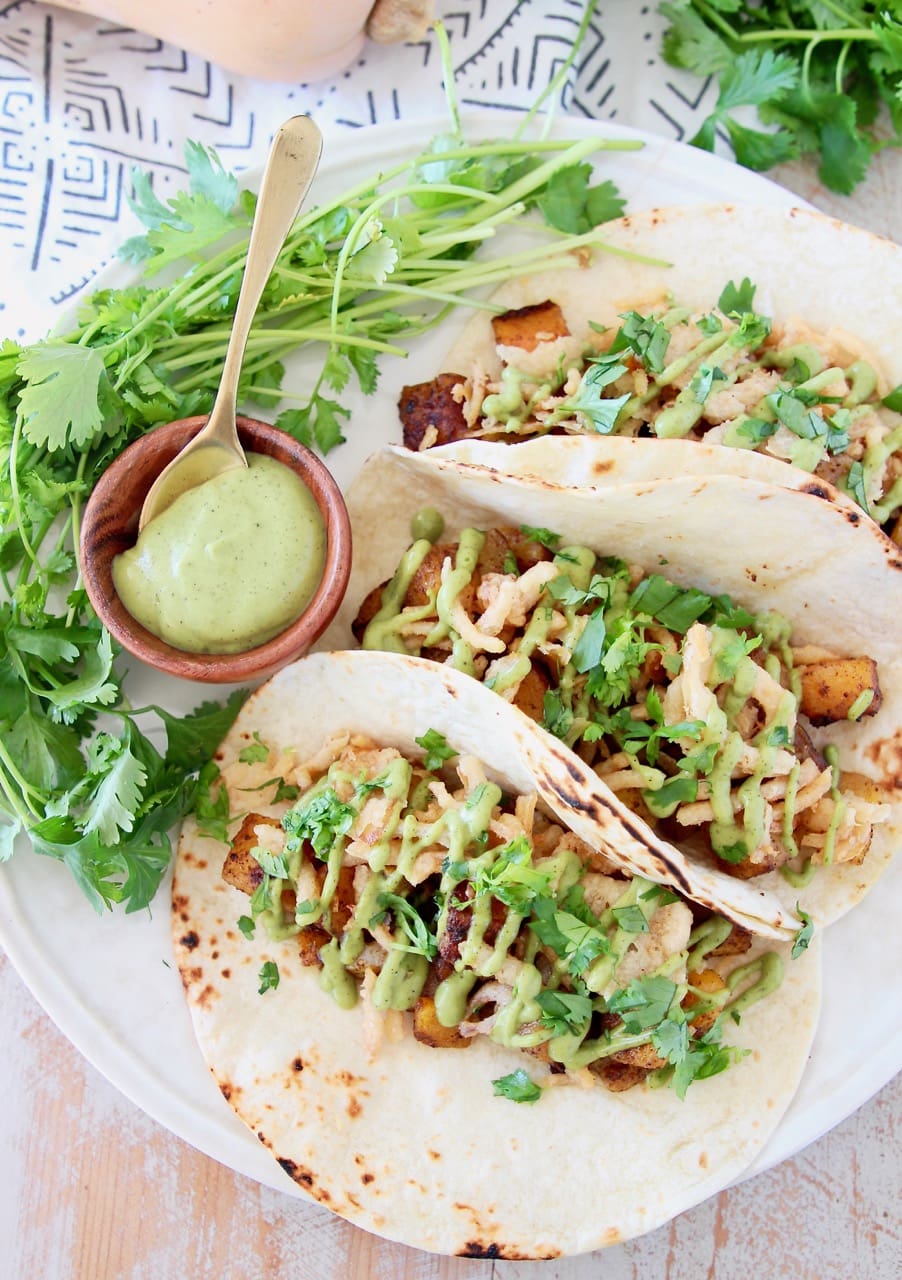 When it comes to tacos, I have plenty of recipes to go around! If you're looking for vegan tacos, I've got those too!
Veggie Tacos with Chimichurri, Buffalo Cauliflower Tacos and Butternut Squash Tacos are all perfect examples of how you can ditch the meat, but keep the tacos!