Making a cheese ball at home is simple! Made with only 4 ingredients, this Cranberry Goat Cheese Ball is the perfect quick & easy appetizer!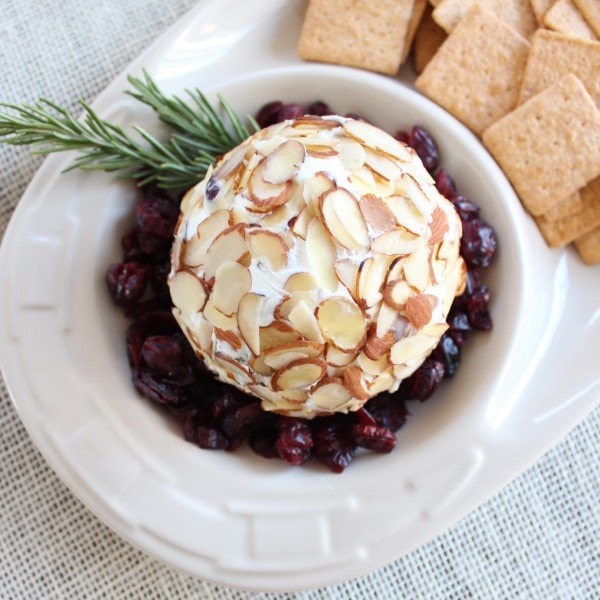 There might be nothing I love more in life than cheese. Ok, maybe my Mom and Dad and the movie Elf, but that's about it. Everything else comes second to my obsessive love of CHEESE!
For my annual Christmas Birthday Cocktail Party I decided to make this Buffalo Cheese Ball. I then decided that the savory cheese ball needed a sweeter counterpart, therefore the Cranberry Goat Cheese Ball was born!