This easy danish recipe is made with crescent rolls and a cinnamon apple cream cheese filling for a delicious and simple breakfast treat!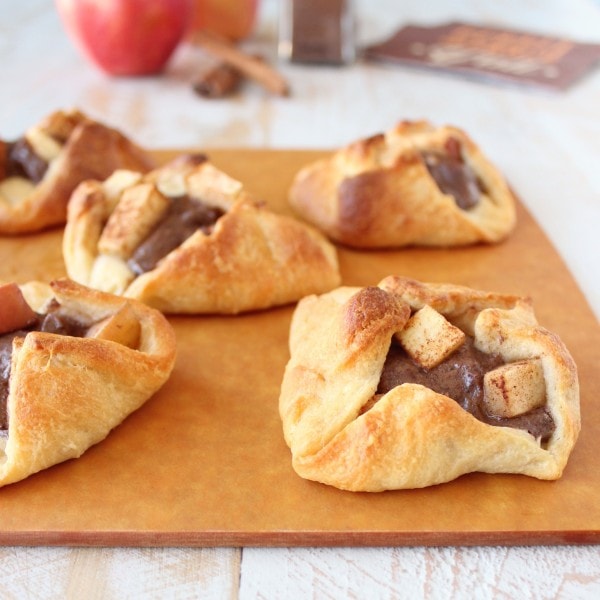 With fall in the air and football on the TV, nothing makes a Sunday morning better than the smell of cinnamon and apples baking in the oven!
Inspired by these Blueberry Pastry Delights, I whipped up a batch of these Apple Cinnamon danishes to create that delicious fall smell!