Two delicious Chinese recipes come together in this easy One Pot Sweet and Sour Chicken Fried Rice Recipe that's made in only 20 minutes!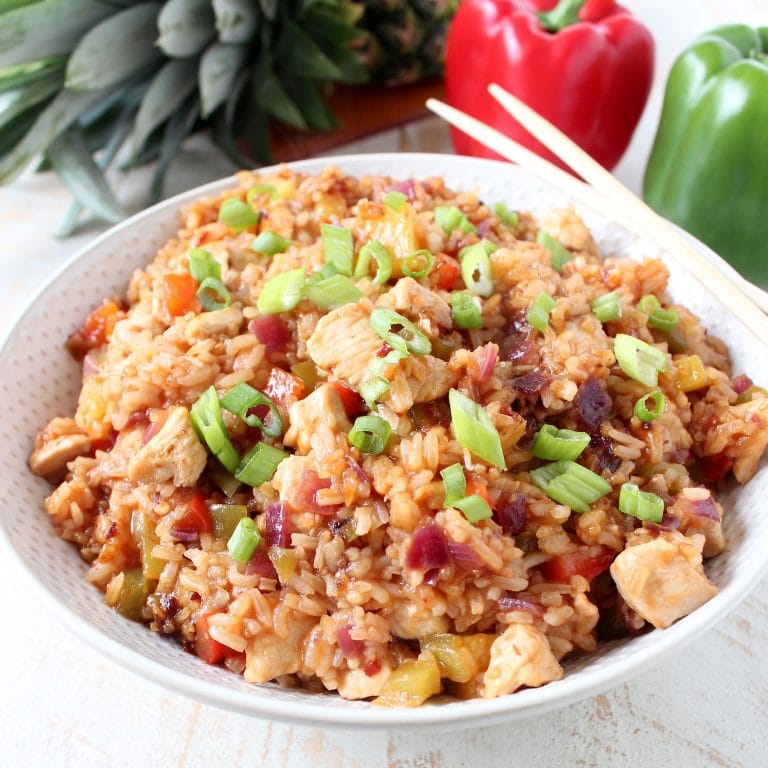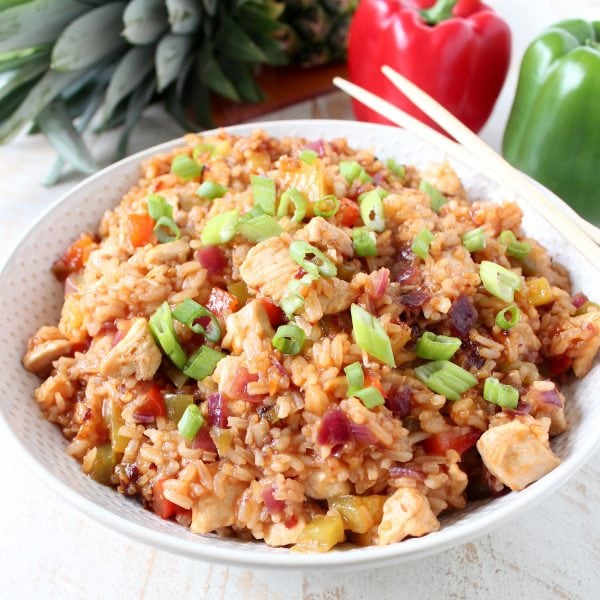 Man, oh man, the last month has been absolutely insane! I started the moving process at the beginning of August and after 3 weeks I was totally moved-in. I'm now officially living in my new little beach house with the worlds best boyfriend! (I might be slightly biased! 😉 )
Of course, two days later was the boyfriends birthday, so that entire weekend was spent at Dave Matthews Band Concerts, steak dinners, country bars and beach picnics!
Two days after that, I was cooking and Snapchatting live from the Cox Smart Home event. It was a super cool event showing how to use their Gigablast High Speed Internet throughout your home using smart appliances.
I was, of course, using their internet to post live from the event. I was also feeding the attendees delicious Nutella Chocolate Chip Cookies, Bacon Wrapped Dates, Fig & Brie Puff Pastry Bites and Antipasto Skewers.
Once I wrapped that event up, two days later I was hanging out on San Diego 6 News sharing my favorite recipes for game day!
Then it was Labor Day weekend and college football of course!
So now, finally this week, I'm back in the kitchen cooking up new recipes in my new kitchen! This new kitchen also happens to be the worlds smallest kitchen!  (Y'all pray for me for the next 6 months while I cook in this teeny tiny kitchen while we look for a house to buy!)
With a new smaller kitchen, I'm trying to keep the dishes to a minimum. This means more One Pot Dishes than ever coming your way, starting with this scrumptious One Pot Sweet & Sour Chicken Fried Rice!