Zucchini, corn and chickpeas are combined in this recipe for vegan, gluten free quinoa burgers. A great vegetarian alternative to traditional burgers!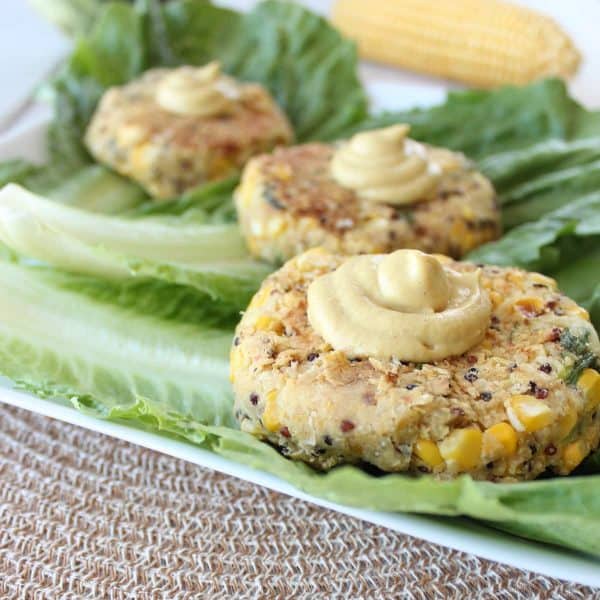 Every time I think of Quinoa Burgers now I think of that Bud Light commercial. "What the heck is a Quinoa?" That commercial totally cracked me up the first time I saw it.
I'm pretty sure anyone who has ever bought a frozen Quinoa Burger patty might agree with most of the things said in the commercial. I'm also pretty sure that anyone who has ever made a homemade Quinoa Burger filled with fresh veggies and spices will tell you that they are absolutely delicious!