With just 3 ingredients in 29 minutes, you can toss together these flavorful Chimichurri Shrimp Skewers! They're so easy to make, gluten free and dairy free!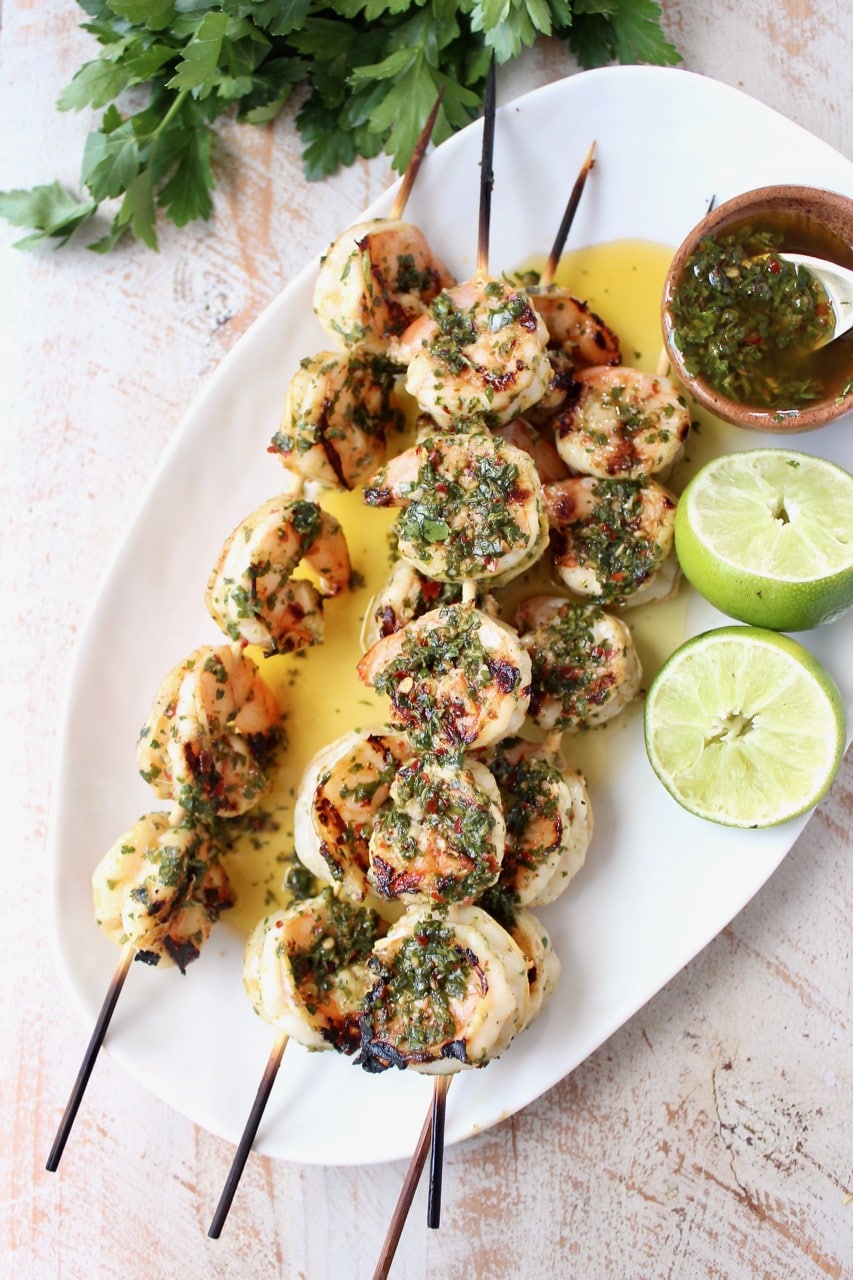 Last week on Instagram, I declared that chimichurri was "the official sauce of summer 2018" and I'm sticking with it! Ever since I shared this easy 5 minute Chimichurri Sauce recipe earlier this summer, I've been receiving tons of Instagram messages from people letting me know that they're as obsessed with this sauce as I am!
It's so flavorful, so easy to make and you can toss it in a mason jar in the fridge to add to Grilled Chicken Zoodle Bowls, Grilled Veggie Tacos or Shrimp Skewers throughout the week!