Easy Orange Glazed Chinese Meatballs, made with pork sausage, are perfect served as Chinese appetizers at a party or over rice for a delicious dinner!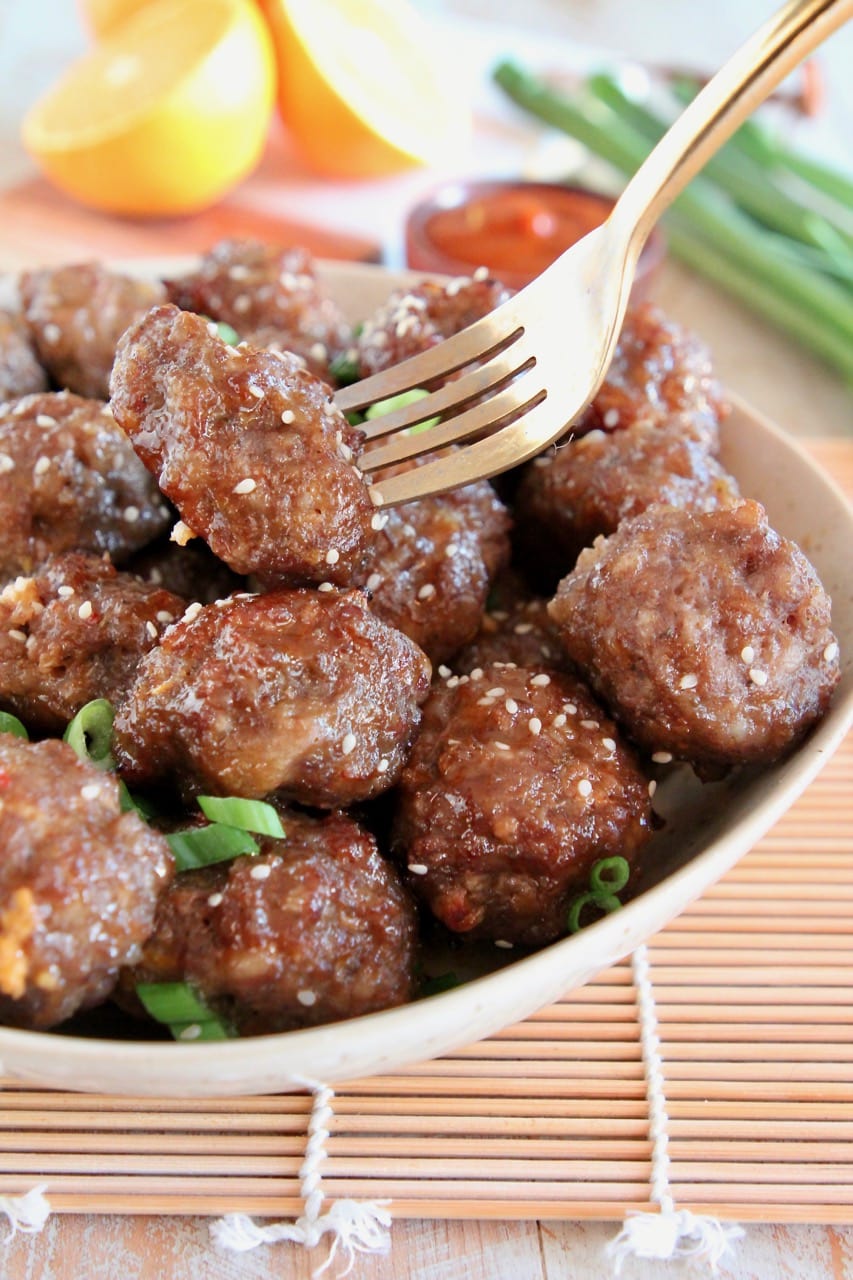 After 8 years of blogging and over 1100 recipes, Gluten Free Orange Chicken is still my brothers favorite recipe on the blog!
I can't blame him though, the orange sauce is to die for, which is why I decided to incorporate it into more recipes! From Orange Glazed Salmon to these Orange Glazed Meatballs, this sauce is delicious on everything it touches!
These orange glazed Chinese meatballs are easy enough to make for dinner and can be served with rice or rice noodles. They're part of my "29 Minute Meals" recipe collection and always in rotation on my easy weeknight dinner menu.
If you're looking for Chinese appetizers to serve at a party, these meatballs are also perfect for that! Whether it's a holiday party, Super Bowl or Chinese New Year, every time I serve these meatballs at an event, they're always a hit!