Homemade Chocolate Ice Cream is so easy to make without an ice cream maker! This no churn recipe only requires a couple of steps & a couple of ingredients!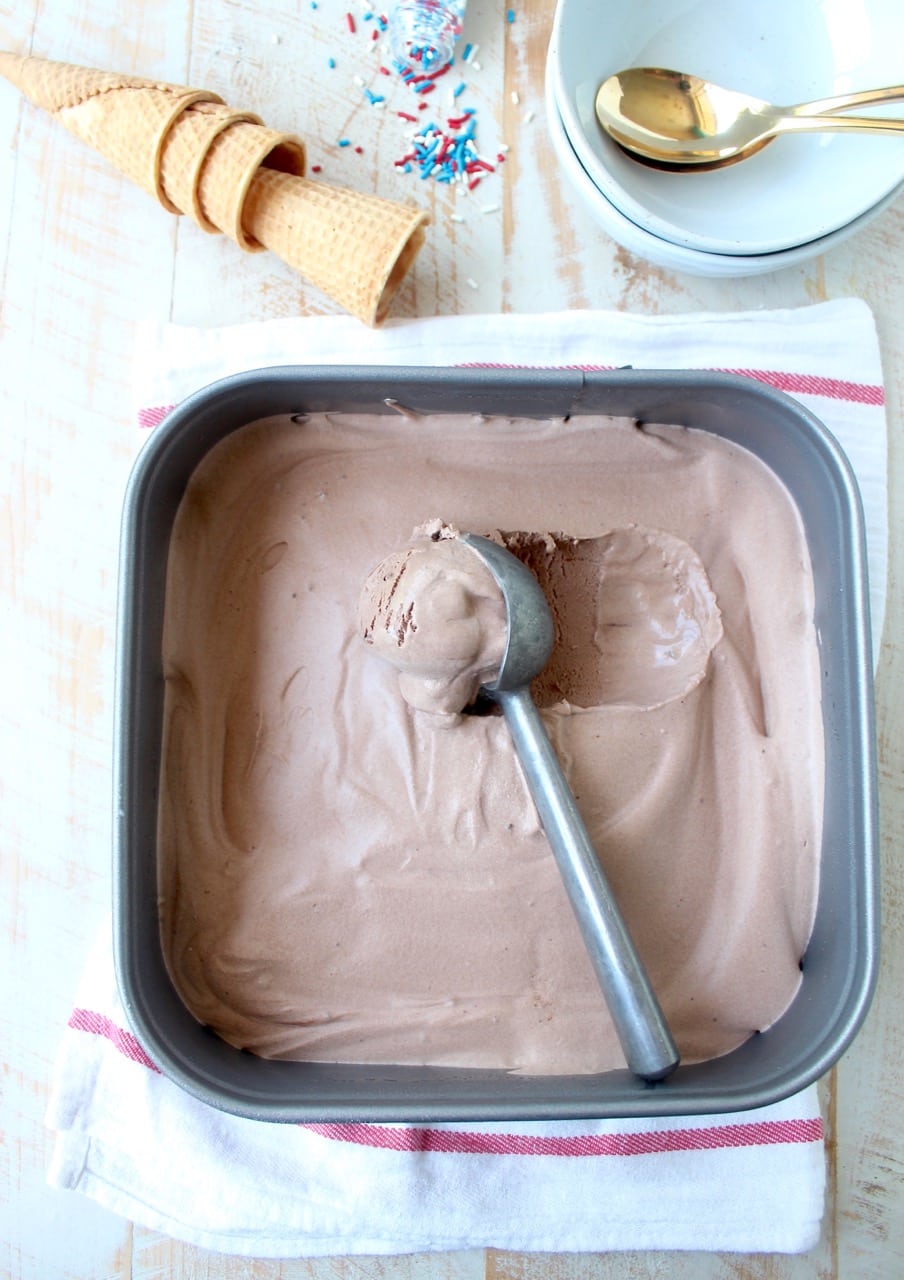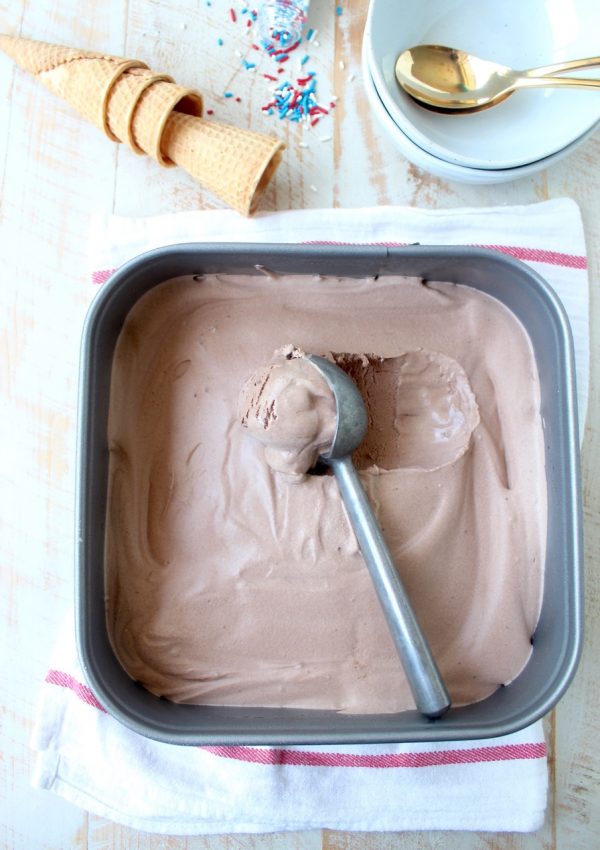 Summer is here folks! Ok, well technically the first day of summer is in 2 days, but I'm getting a jump start on things because it's warm outside, I'm rocking flip flops every day and the beach is basically my second home these days!
Oh and let's not forget all of the delicious summer foods like Bruschetta Turkey Burgers, Spicy Macaroni Salad and Grilled Tomato Basil Chicken Skewers!
And obviously summer desserts are a must! I can't get enough of these Frozen Strawberry Cheesecake Bars, Pink Lemonade Pie and this Homemade Chocolate Ice Cream lately!