This delicious twist on a gin mule combines tart grapefruit juice with sweet sparkling wine for a refreshing cocktail that's also so easy to make!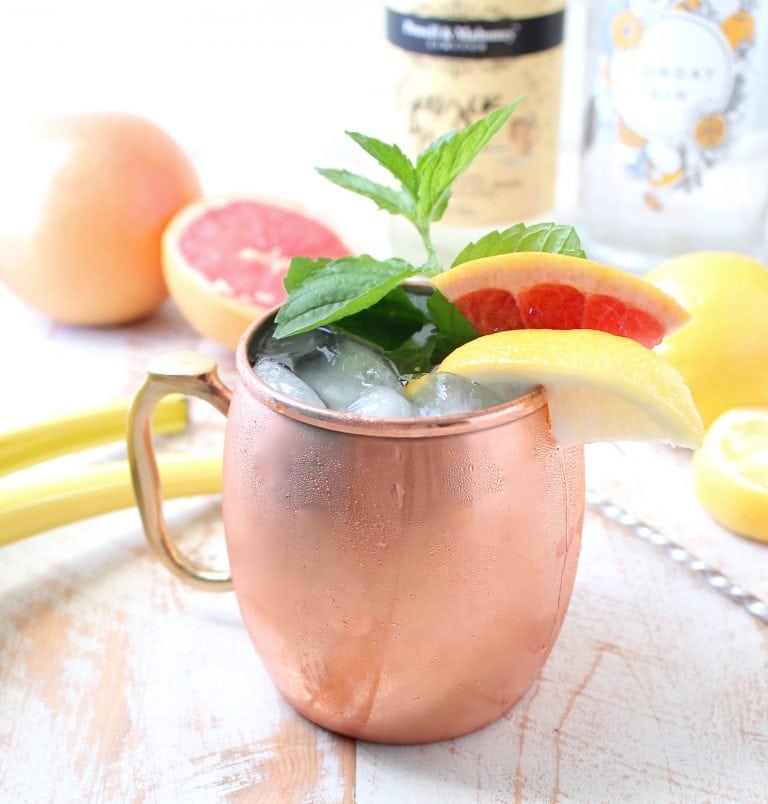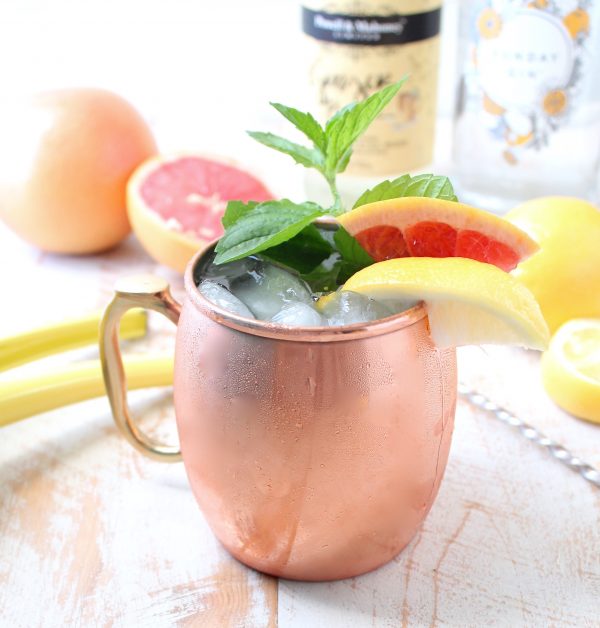 You know when you meet someone and you instantly want to be best friends with that person?! That's exactly how I felt when I met my friend Laura!
She's a fellow blogger at Distillerista.com and the owner of the only craft destination distillery in California, You & Yours Distilling Co. in downtown San Diego. Needless to say, she's a boozy boss lady, which I love! In addition to dominating in the distillery world, she's also the sweetest person ever and so much fun!
Laura will be appearing as a guest on my web series "29 Minute Meals" next Wednesday, so be sure to subscribe on YouTube to watch the episode & see what she's mixing up!