Kick up your meatball recipe game with Mozzarella Stuffed Meatball Wellington, juicy meatballs filled with cheese, wrapped in puff pastry & baked!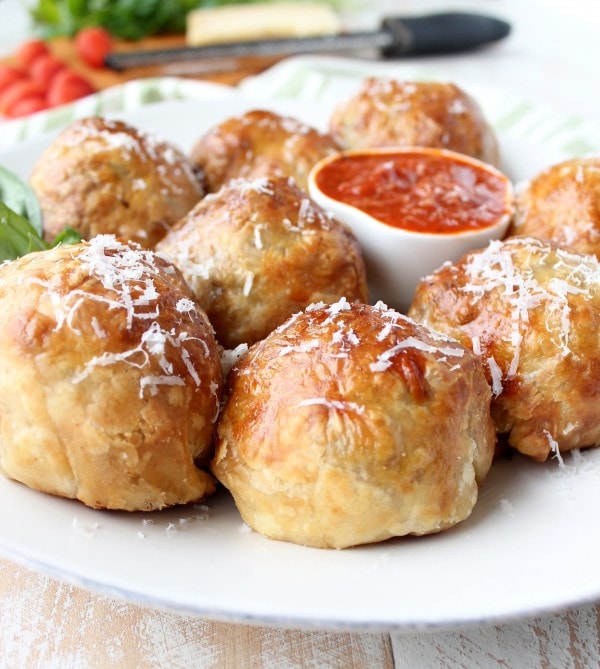 You know the old saying "two heads are better than one"? Well, nowadays, I'd really have to agree with that!
Ever since I started dating my boyfriend Kurt, he's given me some great recipe ideas, including this one for Meatball Wellington. And this might just be his best one yet!
Juicy, flavorful Italian sausage meatballs, filled with fresh, gooey mozzarella cheese, all wrapped up in buttery, flakey puff pastry dough, it really doesn't get much better!