Mexican Meatloaf puts a spicy twist on a classic favorite with jalapenos, chili powder & cayenne pepper. This recipe is so delicious & easy to make!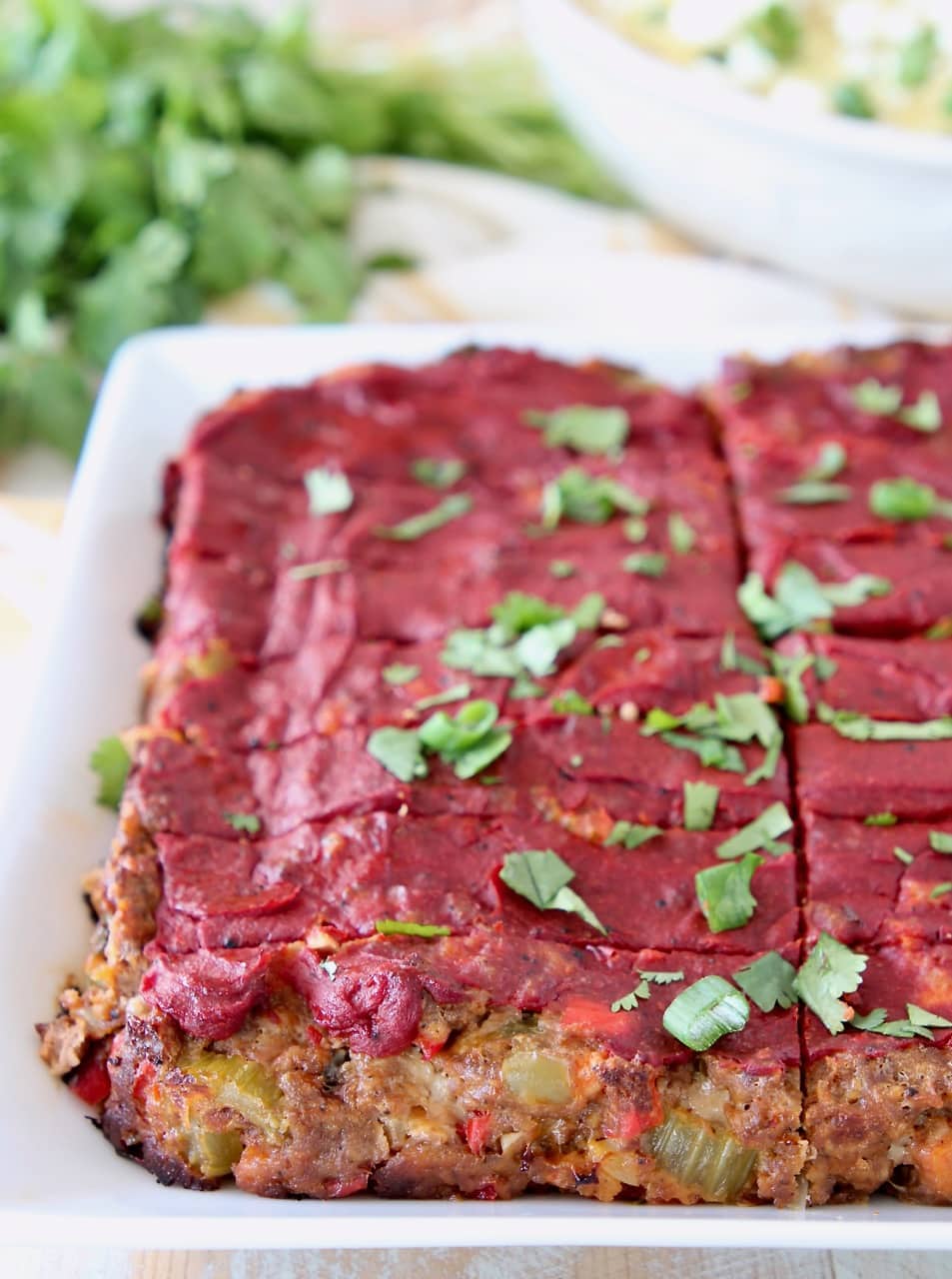 While I didn't grow up loving meatloaf, it's now one of my favorites! This Mexican Meatloaf was the first meatloaf recipe I ever made back in 2012.
Since then, I've created this seriously scrumptious Buffalo Cheesy Meatloaf, the best ever Bacon Wrapped Meatloaf and a Heart Shaped Meatloaf. Because what says "I love you" more than a delicious loaf of meat? 😉
Once I realized that you could kick up a traditional meatloaf with tons of flavor and spice, I was totally down with the classic dish!
I love this Mexican Meatloaf for so many reasons. First, I love Mexican food, so adding Mexican flavors to any dish makes it a win in my book! It's also loaded with veggies!
For the parents out there, you're going to love how many veggies are hidden in this meatloaf. Most meatloaf recipes contain two pounds of ground meat. This recipe contains one pound of ground beef and one pound of veggies. Ground turkey can also be used in place of the ground beef for a lower calorie option.
This meatloaf is delicious leftover and you can even turn it into a scrumptious Meatloaf Hash for breakfast! It's also easy to make gluten free and vegetarian. Check out the recipe notes below to learn how!