Mouth watering garlic knots are filled with cheese and smothered in buffalo sauce in this delicious recipe for cheesy garlic knots, perfect as an appetizer or party snack!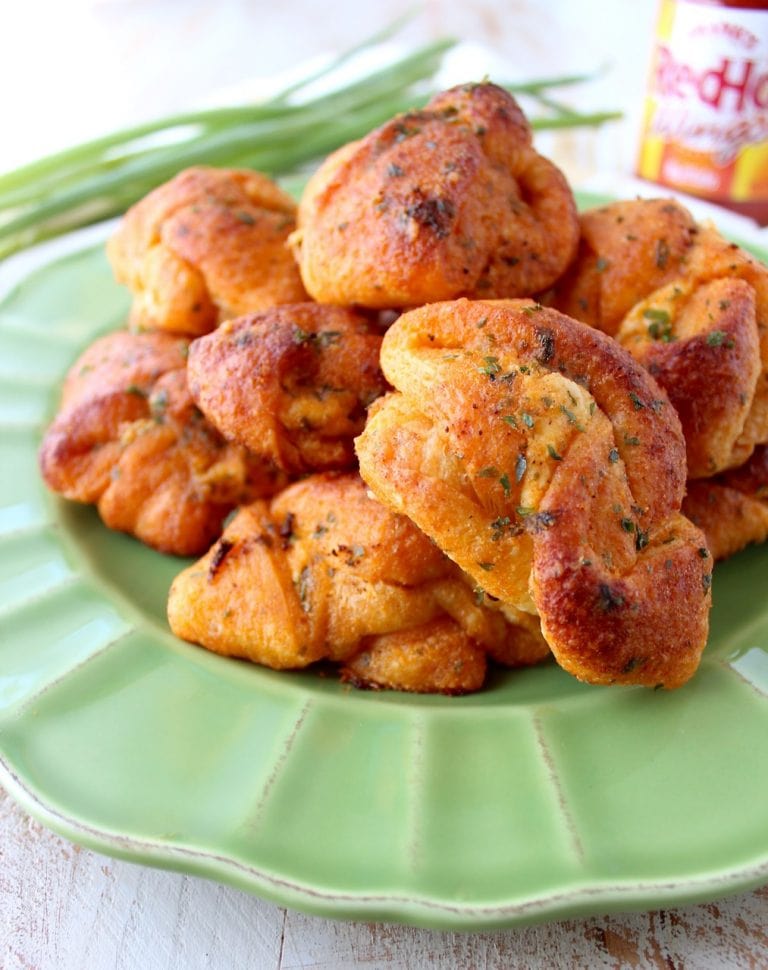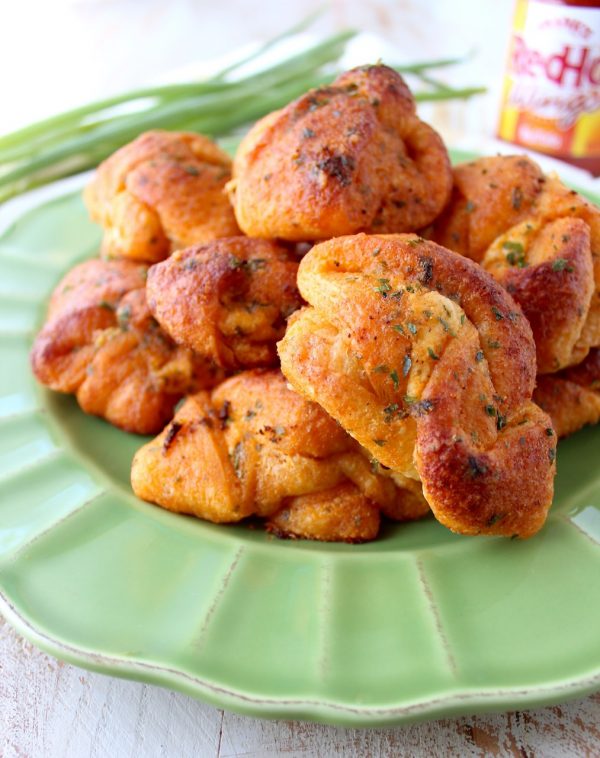 Garlic knots, the delicious creation that twists up pizza dough and smothers it in garlic butter, creating one of the most delicious snacks ever!
When I lived downtown San Diego, I used to frequent a little pizza shop that sold garlic knots in a bag by the half dozen. My friends would order pizza slices, I would order a dozen garlic knots and literally just eat them out of the bag, like the civilized food blogger I am! 😉
Needless to say, I've had a long standing love affair with garlic knots and today I made them even better by filling them with cheese and smothering them in buffalo sauce, creating Buffalo Cheesy Garlic Knots, also know as THE MOST DELICIOUS SNACK EVER!