This easy Chinese Pork Chop Suey recipe combines pork, veggies & a delicious Asian sauce, served over white rice, topped with crispy chow mein noodles!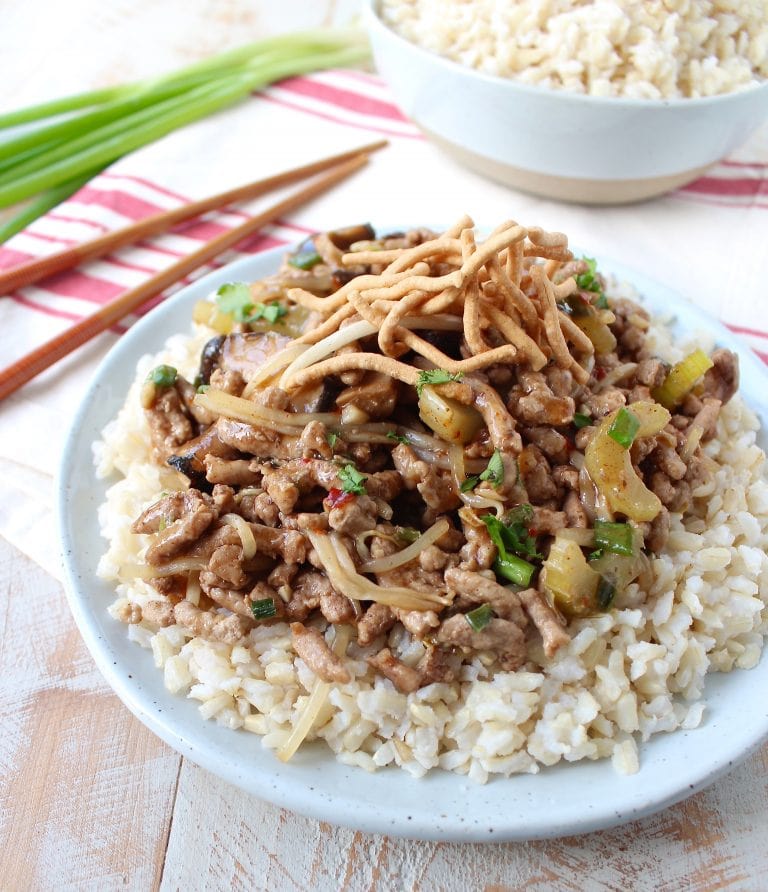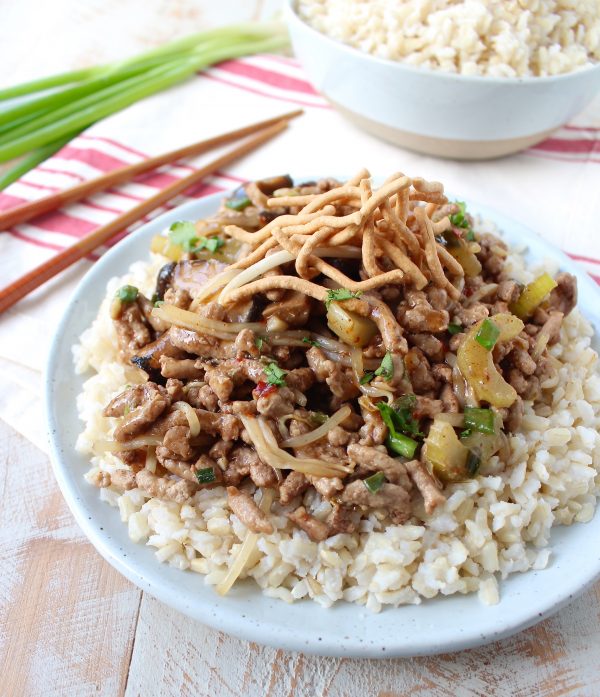 We're only one week into March and this month has already been crazy with travel! I started the month in Gainesville, FL at the "Cox Smart Home" event with Cox Communications, where I showed local media and guests how to make their kitchen "smart" using Cox high speed internet.
Now if you're wondering how to use high speed internet in the kitchen to do more than just browse WhitneyBond.com for new recipe inspiration, I'm here to tell you, there are lots of fun ways to do so!
At the "Cox Smart Home" event I shared with guests how to use my Amazon Alexa App "Whitney Bond's Recipe Search" which will verbally walk you through any recipe on WhitneyBond.com totally hands free! I also shared how to use WiFi devices in the kitchen, like this WiFi Crock Pot and WiFi Coffee Maker.
The event was so much fun, and I'm already gearing up to join them for another "Cox Smart Home" event in Phoenix next month!