These German inspired Cabbage Rolls are filled with ground pork and sauerkraut, then simmered in a garlic onion broth for an amazingly flavorful recipe!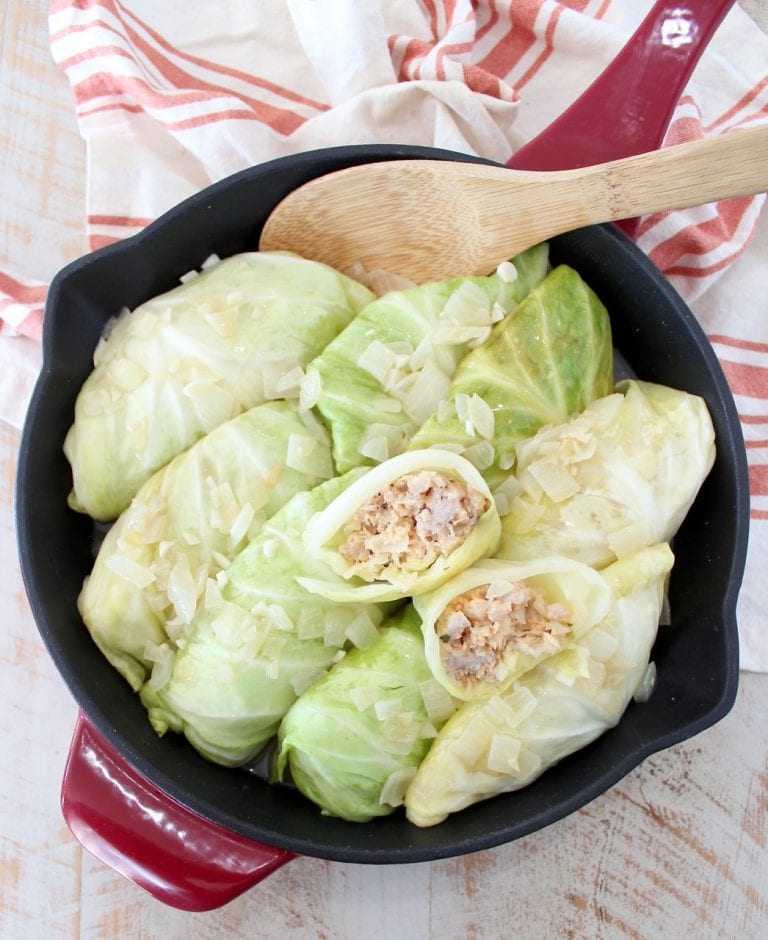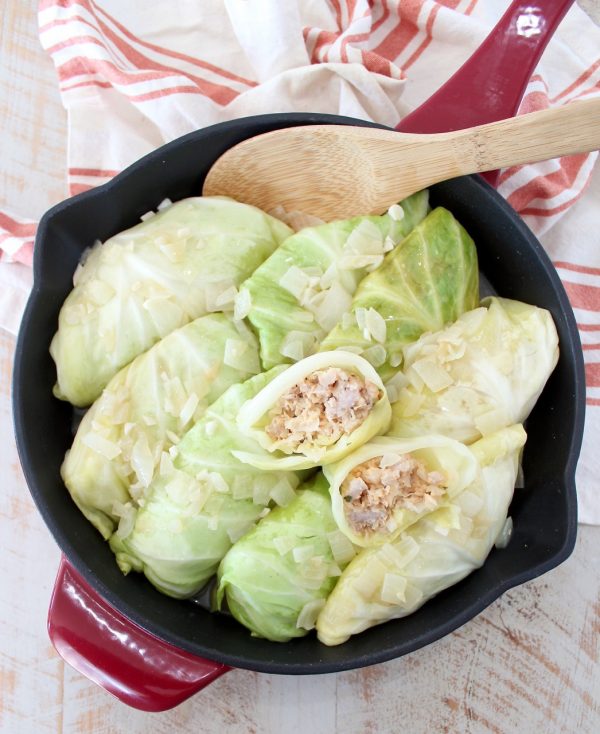 This recipe is very special for several reasons, it's the first recipe photographed in my new house (yay!), it was inspired by my boyfriends love of cabbage rolls and it's part of the "Food Blogger Olympics", an initiative started by my friend Amy to celebrate the upcoming Winter Olympic Games!
For the "Food Blogger Olympics", each blogger picked a country and created recipes inspired by that countries cuisine. I picked Germany because that's where my boyfriend Kurt's family is from and he loves German food. In the 3 years we've been together, I've learned a lot about German cuisine and decided it was time to spread my knowledge on the blog!