Flavorful chorizo, crisp corn, black beans, juicy tomatoes and delicious chilies are added to these Grilled Stuffed Bell Peppers, for one scrumptious, gluten free meal!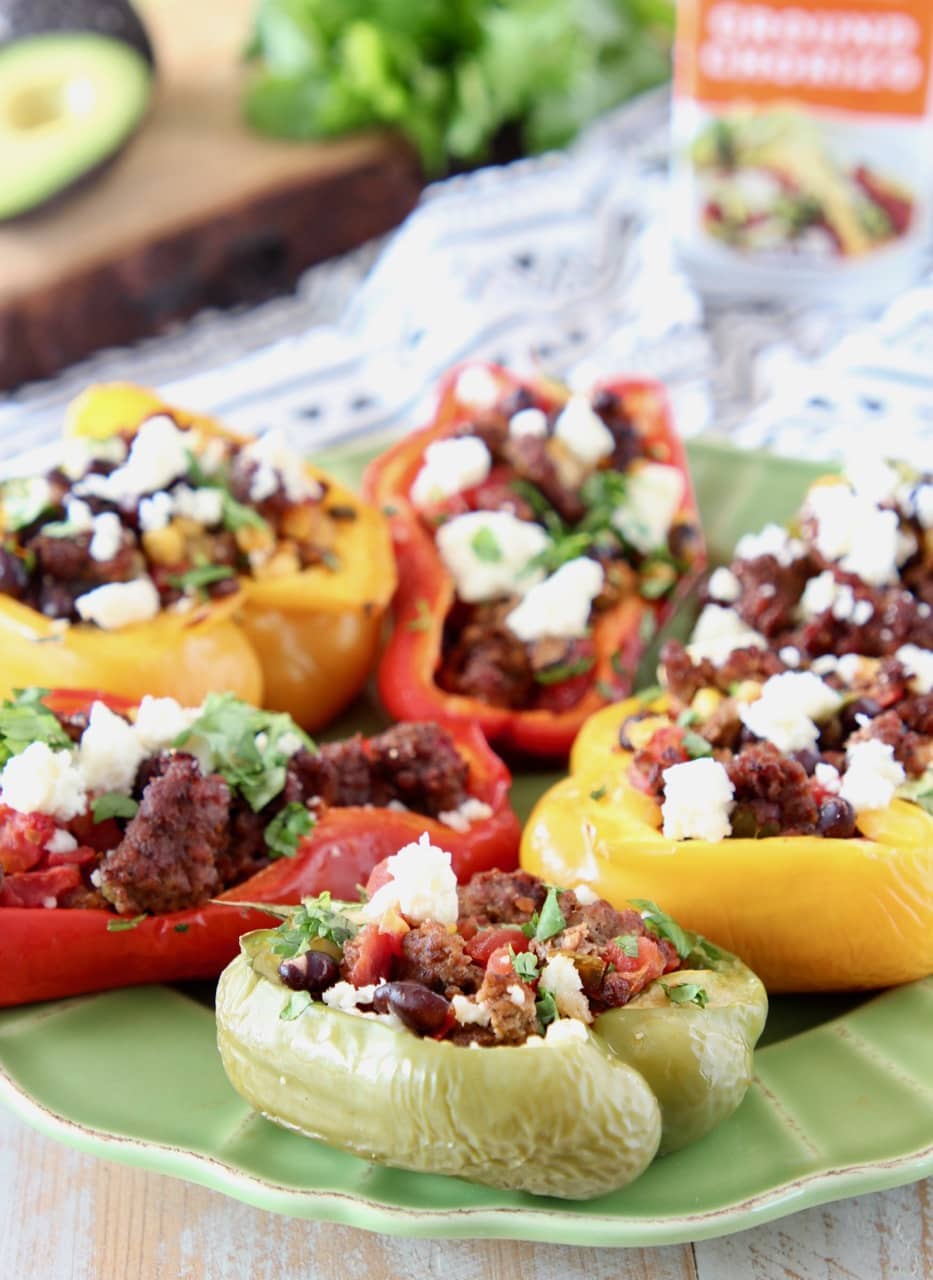 Today's post is sponsored by my friends at Mighty Spark!
Stuffed Peppers are one of my go-to gluten free meals, whether they're filled with Buffalo Chicken, Spicy Eggplant, Italian Ground Turkey and Mushrooms or Chorizo, Corn and Black Beans, I love how easy they are to make and toss in the oven, slow cooker or on the grill!