This Taco Ring recipe made with crescent rolls and filled with taco seasoned ground beef, cheddar cheese, bell peppers and onions, is an easy recipe for weeknight dinners, made in under an hour!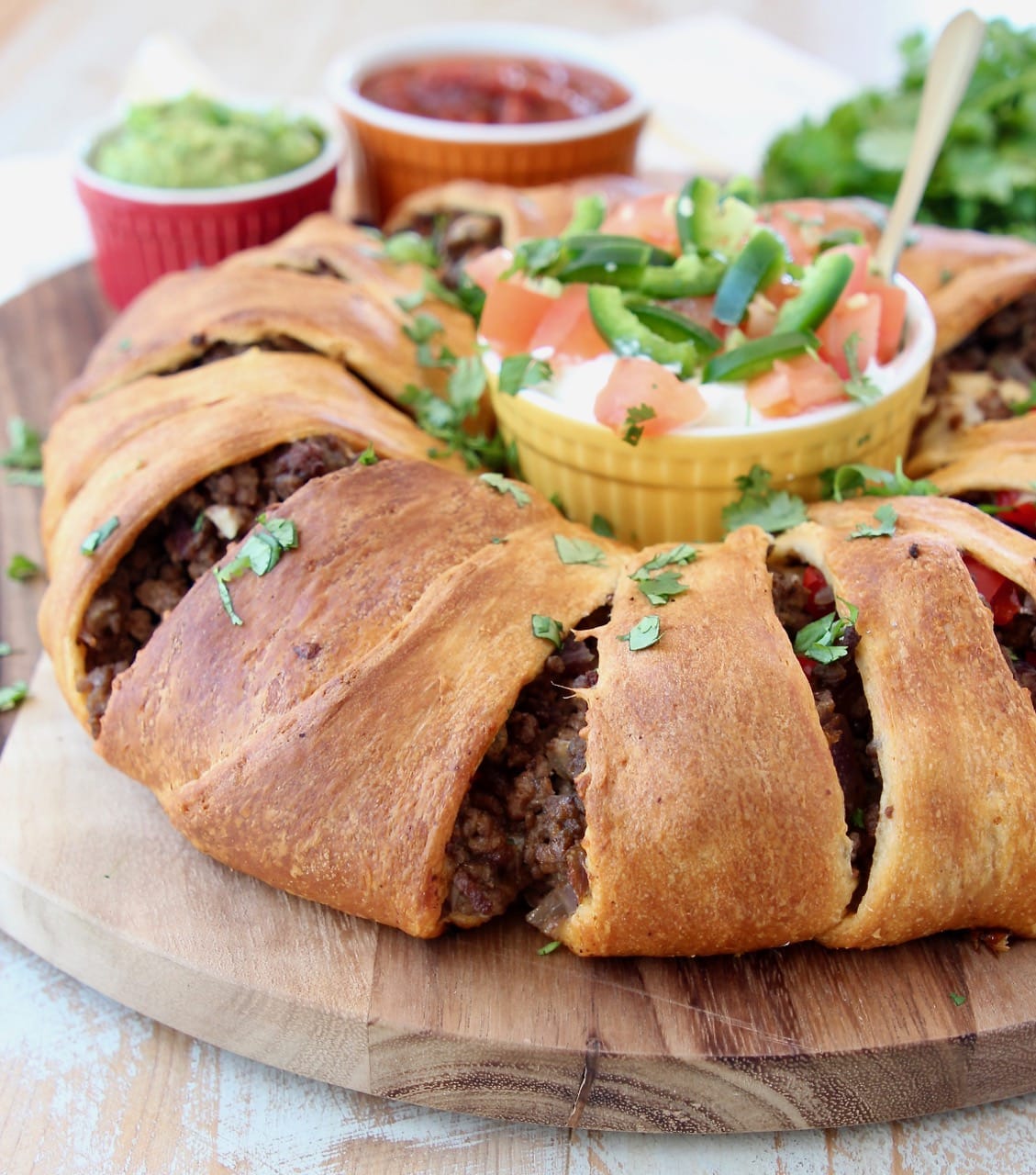 Tacos! One of my favorite things to put recipe twists on! Whether it's Taco Spaghetti, Taco Soup or Taco Dip, I love finding new & different ways to eat tacos!
The Taco Ring was introduced to me when I was 12 years old and my Mom took me to a Pampered Chef party. (And people wonder why I love cooking so much!) We made taco rings at the party and the recipe instantly became a favorite at the Bond house!
Over the years I've put my own spin on the taco ring, with a buffalo chicken version and a breakfast version
For this recipe, I kept it classic, but added two of my favorite taco mix-ins, onions and bell peppers!