A Make Your Own Taco Bar takes the hassle out of cooking while hosting a party & guests will love it! It's perfect for Superbowl, birthday parties & more!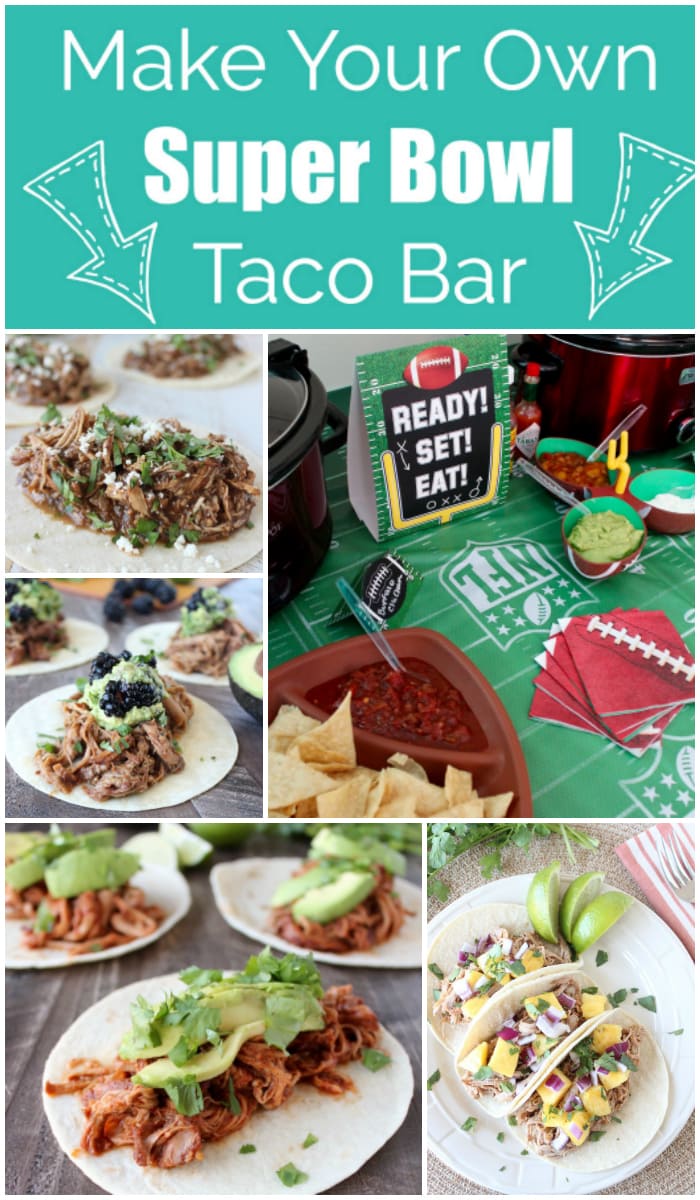 For as many years as I can remember, hosting a Super Bowl party has been a tradition at my house.
Since I love everything game day, from the game itself, to the commercials, to the delicious dips, chips and tacos that come with it, throwing a Super Bowl party has always seemed like the natural thing to do!
While I love to cook, (I think that's pretty obvious by the whole food blogger thing! 😉 ) I don't want to miss out on the touchdowns, puppy commercials or half time show by being in the kitchen all day, that's why I started hosting the "Make Your Own Taco Bar" at my Superbowl Parties a few years ago.