This Teriyaki Pork Tenderloin recipe with fresh pineapple is made with Whole30 compliant teriyaki sauce for a lean, healthy, gluten free, Whole30 recipe that's easy enough to whip up for a weeknight dinner!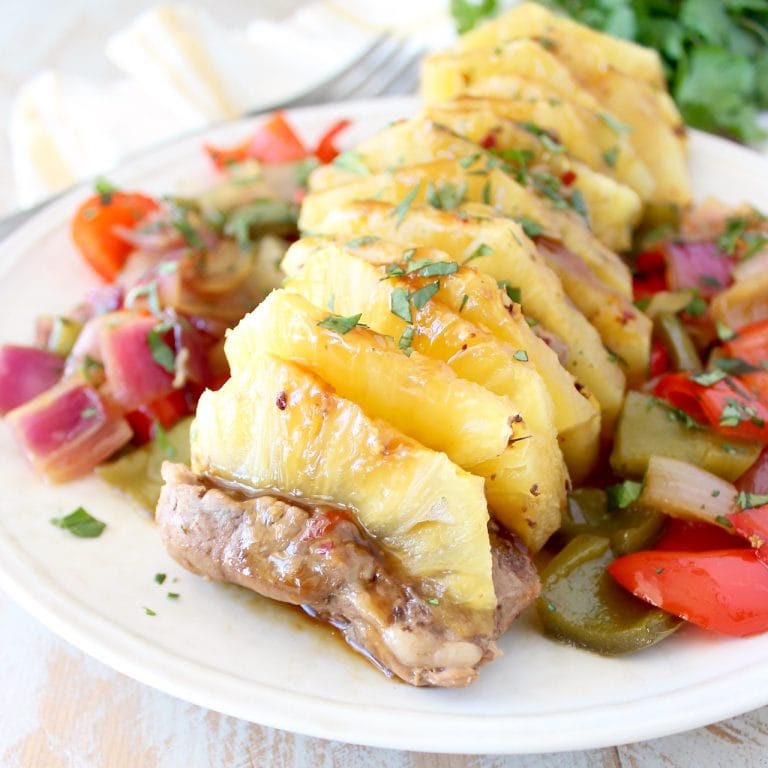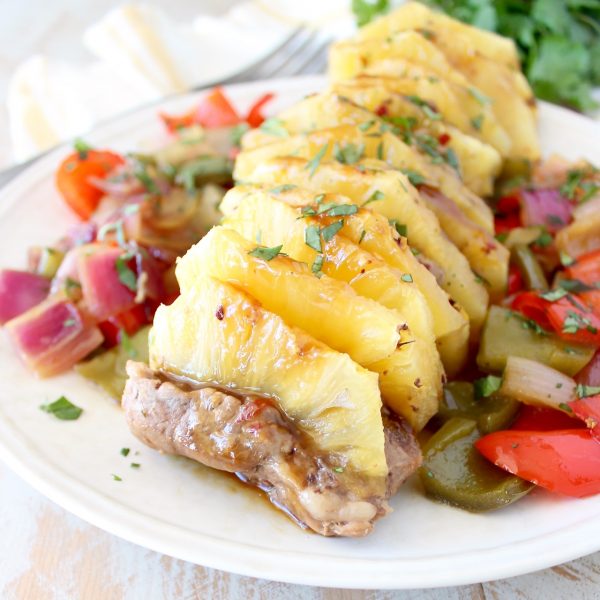 As I mentioned in another Whole 30 recipe for Cilantro Lime Shrimp with Green Chili Avocado Sauce, finding awesome Whole 30 compliant sauces is king while maintaining a Whole 30 compliant diet!
I love my homemade teriyaki sauce, so I spent some time last week working on an adequate Whole 30 substitute and now I'm here to present the best Whole 30 teriyaki sauce out there!
The sauce is not only delicious, it's super easy to make! You could whip up a big batch of it and make other teriyaki recipe favorites Whole 30 compliant, like these Bacon Wrapped Teriyaki Chicken Skewers (YUM!) and these Pineapple Teriyaki Short Ribs.