All Star Buffalo Cheesesteak and Hell Fries, Oh My!
This post may contain affiliate links.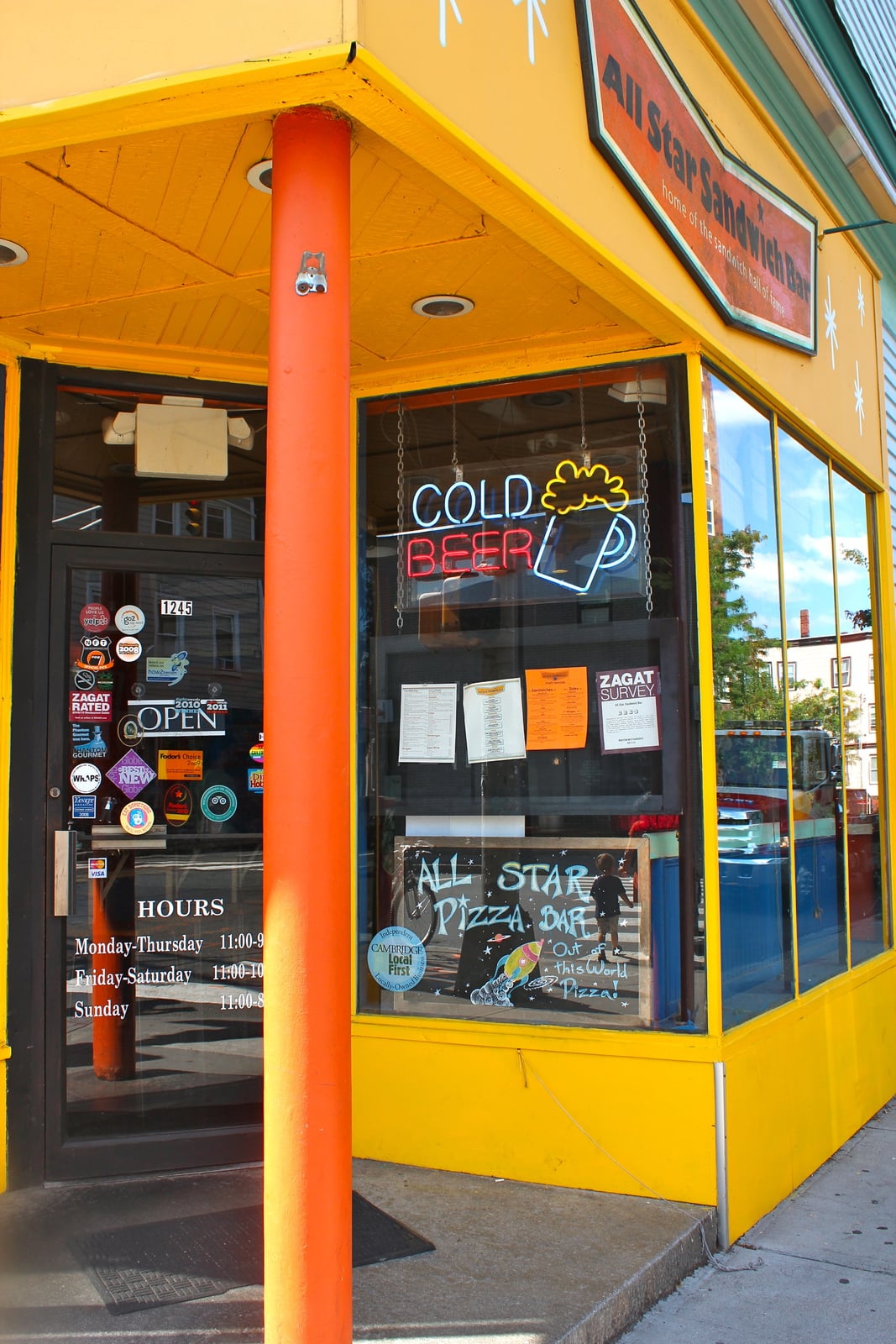 After discovering Boston Magazine's article on the amazing Grillo's Pickles, I went on past the article I originally attended to read on the best burgers in Boston and continued on to the best fries in Boston.
Just 2 blocks down from Grillo's was one of Boston's best french fry spots. This spot was the All Star Sandwich Bar where they're serving up delicious fried potatoes known as Hell Fries.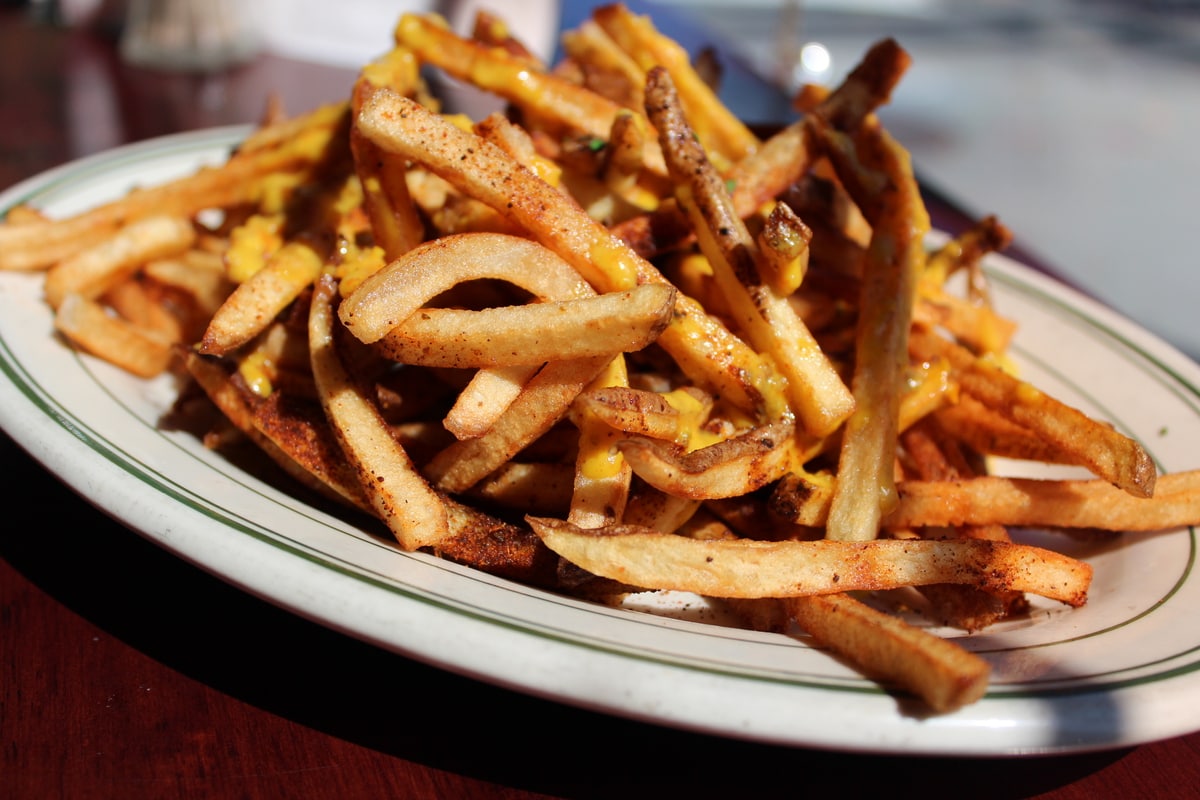 These cayenne pepper, cilantro and hot sauce topped fries live up to their hellish name. Order an extra ice-cold beverage on the side, you're gonna need it!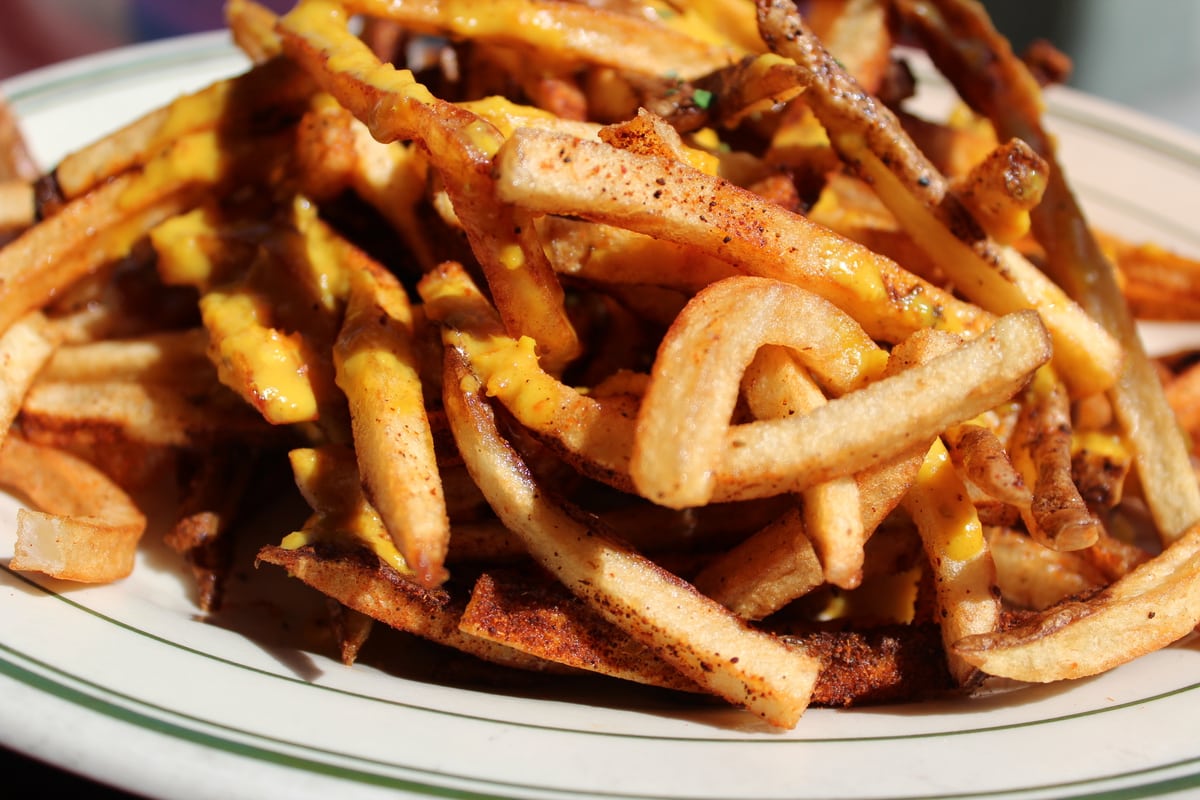 Although I am a glutton for delicious, spicy potatoes, I knew I shouldn't lunch on them alone. I decided to take a peak over at the sandwich menu,  I mean the name of the spot is All Star Sandwich Bar, they must make some pretty killer sandwiches. And do they ever.
I wanted to try one of each! Fried Poblano Cheeseburger, BBQ Fried Chicken Bacon Melt, American Fondue Cheeseburger, how would I pick just one?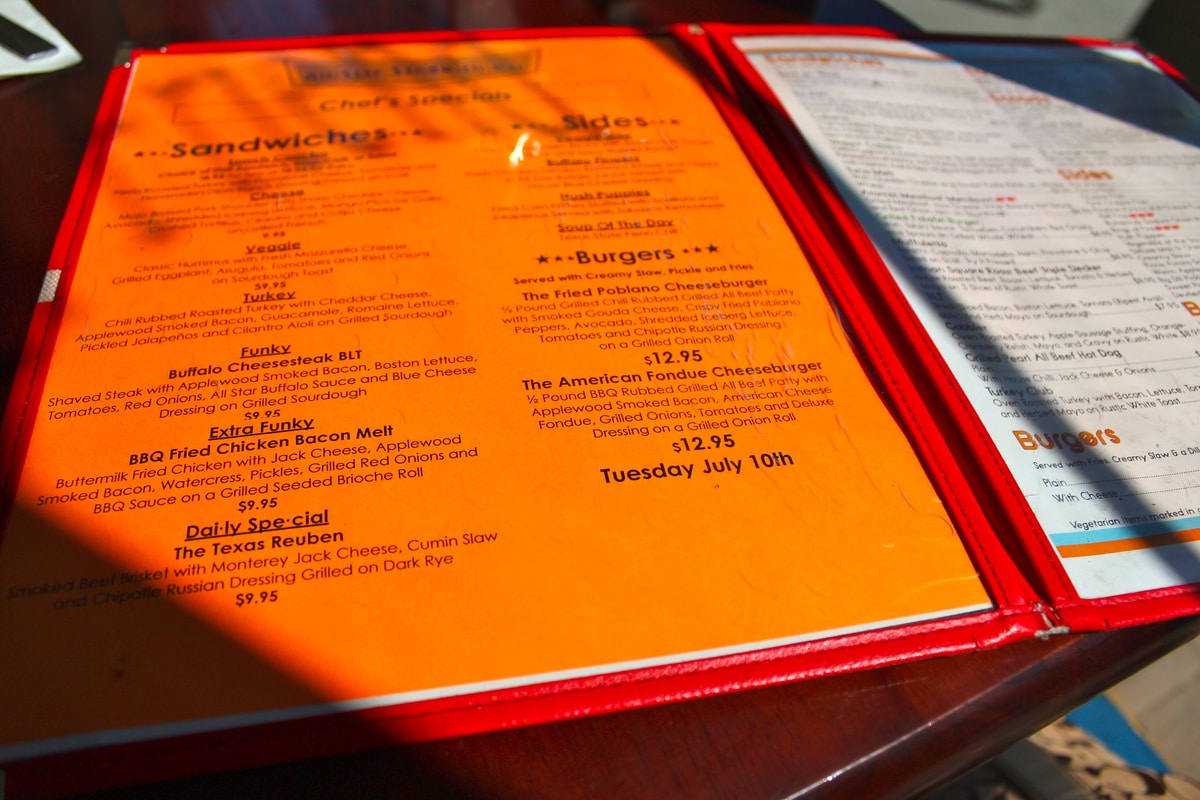 Upon the recommendation from my excellent server Brad and my crazy obsessive love for Buffalo sauce I went with the Funky Daily Special Buffalo Cheesesteak BLT. Say what?  A sandwich with multiple meats, blue cheese and buffalo sauce, I'm so in!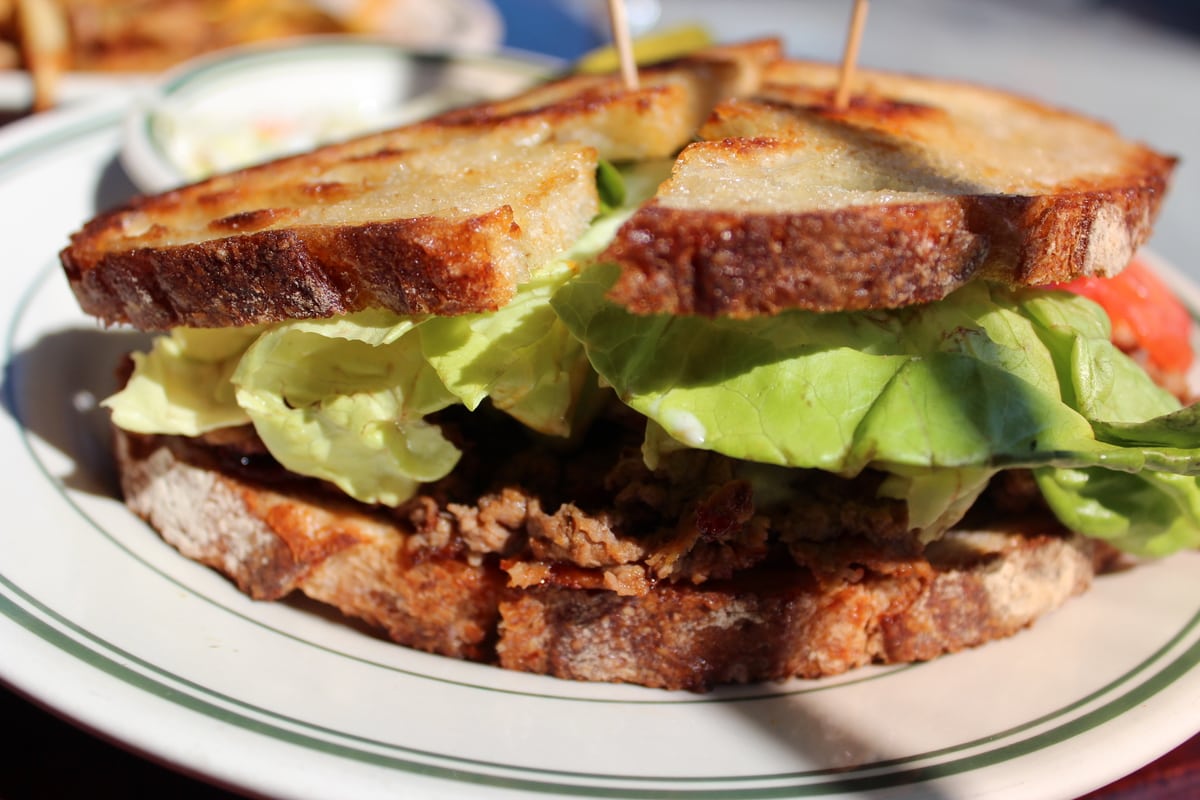 I really can not express the excitement and anticipation that overcame me when this sandwich arrived!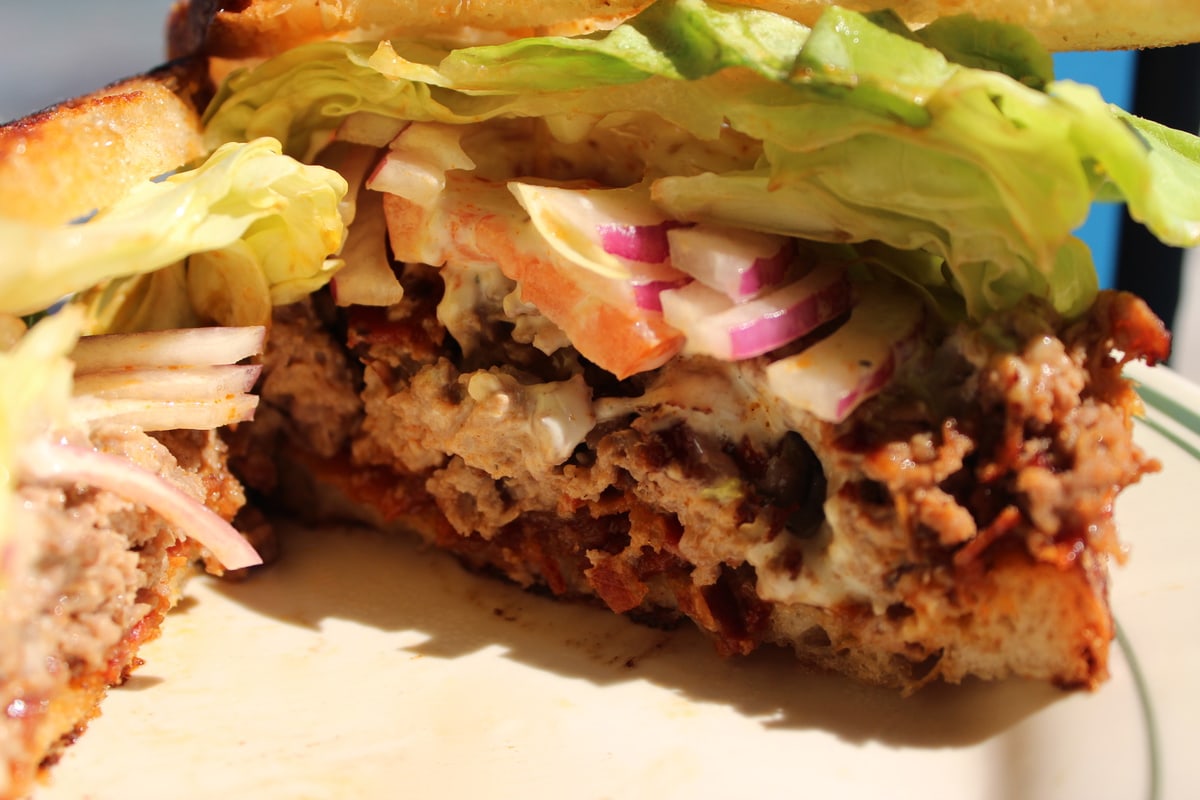 And the anticipation was met with overwhelming joy after just one bite.  Crispy bacon, juicy burger, creamy blue cheese and spicy buffalo sauce, quite the perfect combination and balance of amazingness!
They have tons of daily specials that I wish I had more time in Boston to try each one!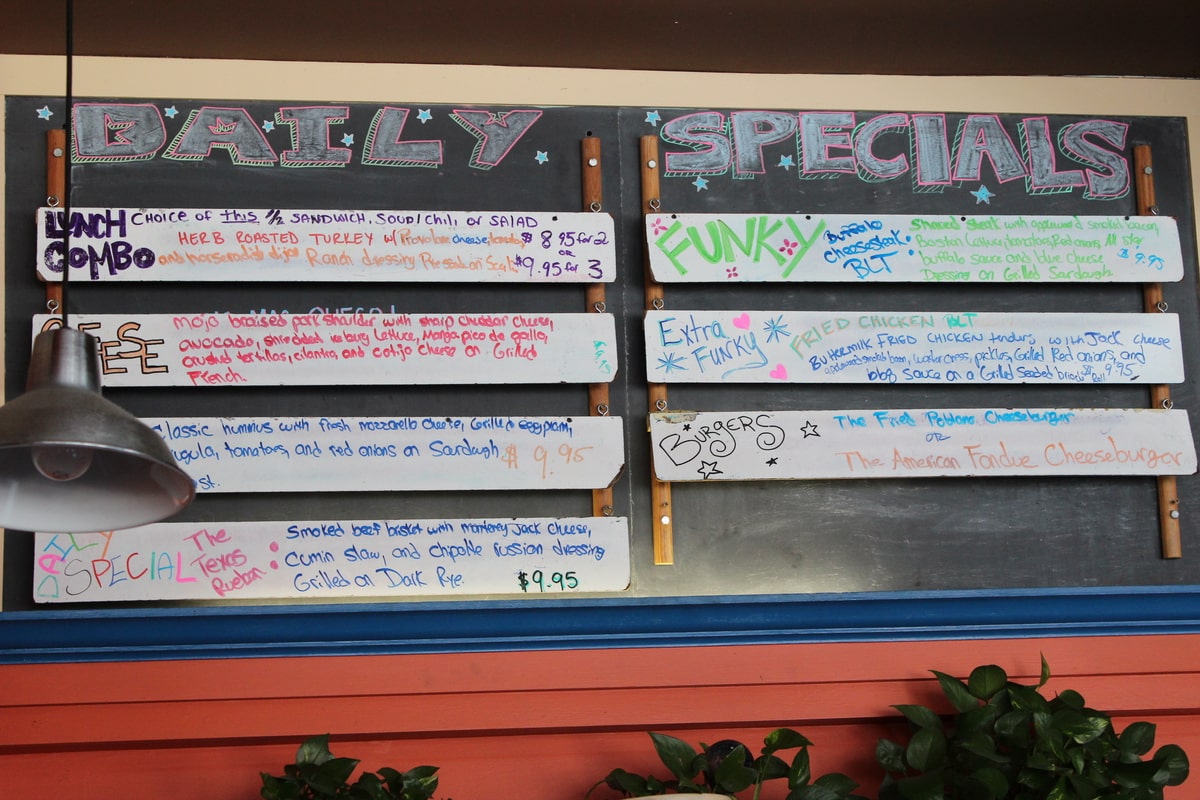 If you're in Boston, check out your favorite daily special and let me know which you think is the best!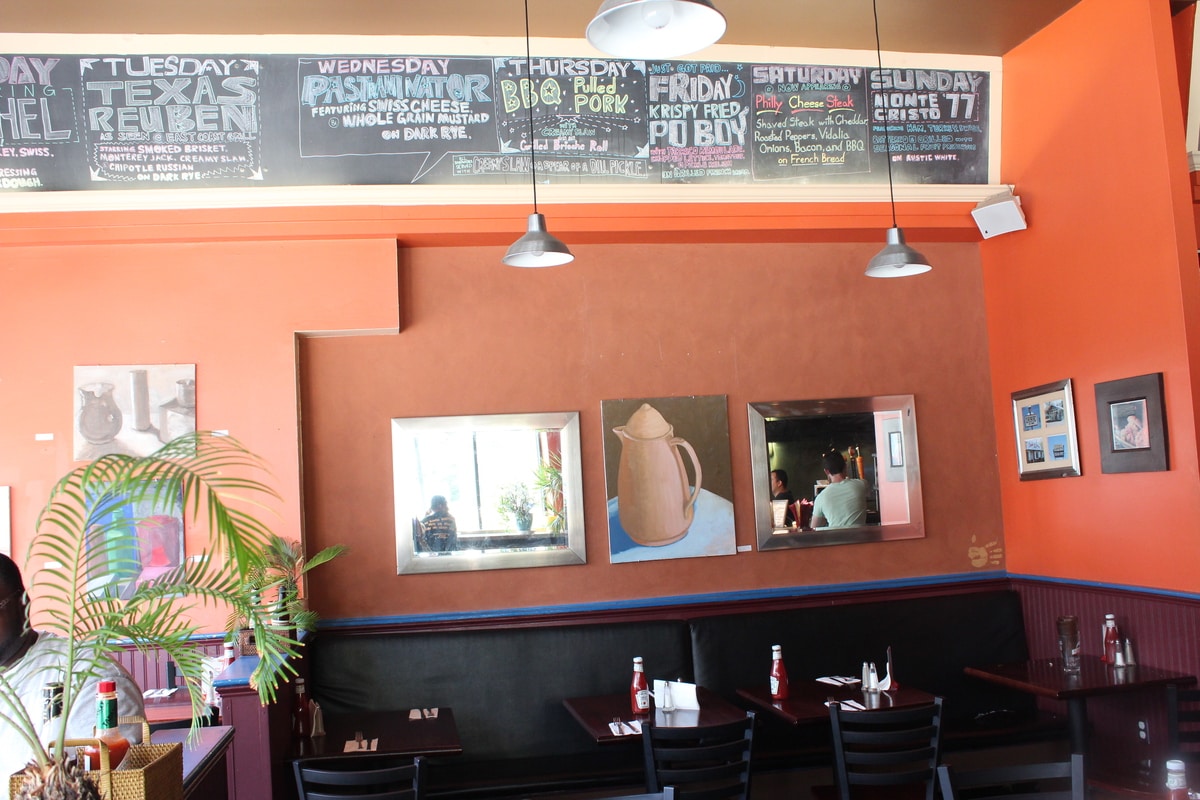 I'm thinking Wednesday's Pastrami-Nater sounds right up my alley! I do have a slight obsession with the almighty pastrami sandwich though!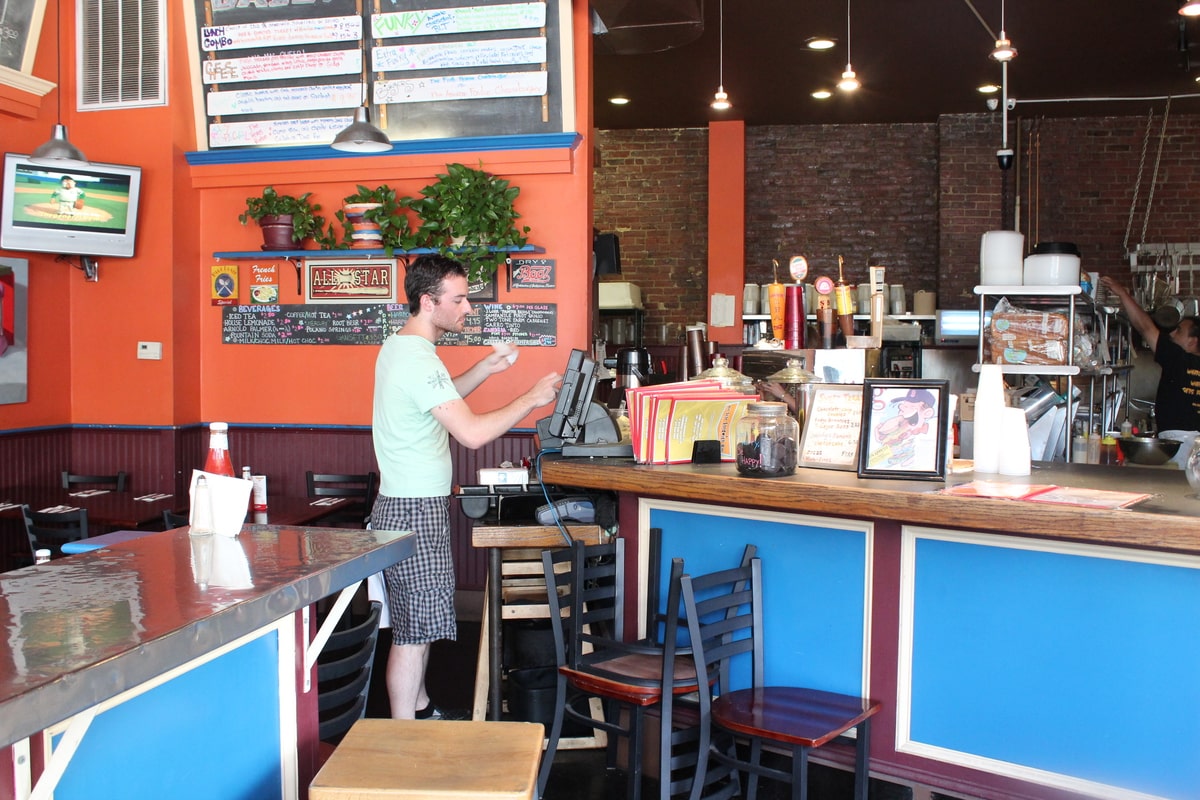 The decor in this little sandwich shop is cool and casual and the service was excellent. See Brad, awesome server, hard at work!
If you want to break a little sweat with some Hell Fries or chow down on an amazing sandwich special check out All Star Sandwich Bar at 1245 Cambridge St. Cambridge, MA.  To view their entire menu visit their website at: AllStarSandwichBar.
We are a participant in the Amazon Services LLC Associates Program, an affiliate advertising program designed to provide a means for sites to earn advertising fees by advertising and linking to amazon.com.