Rajas Con Crema
This post may contain affiliate links.
Rajas con crema is a delicious Mexican side dish that's gluten free and vegetarian. It's easy to make with just 4 ingredients in only 20 minutes!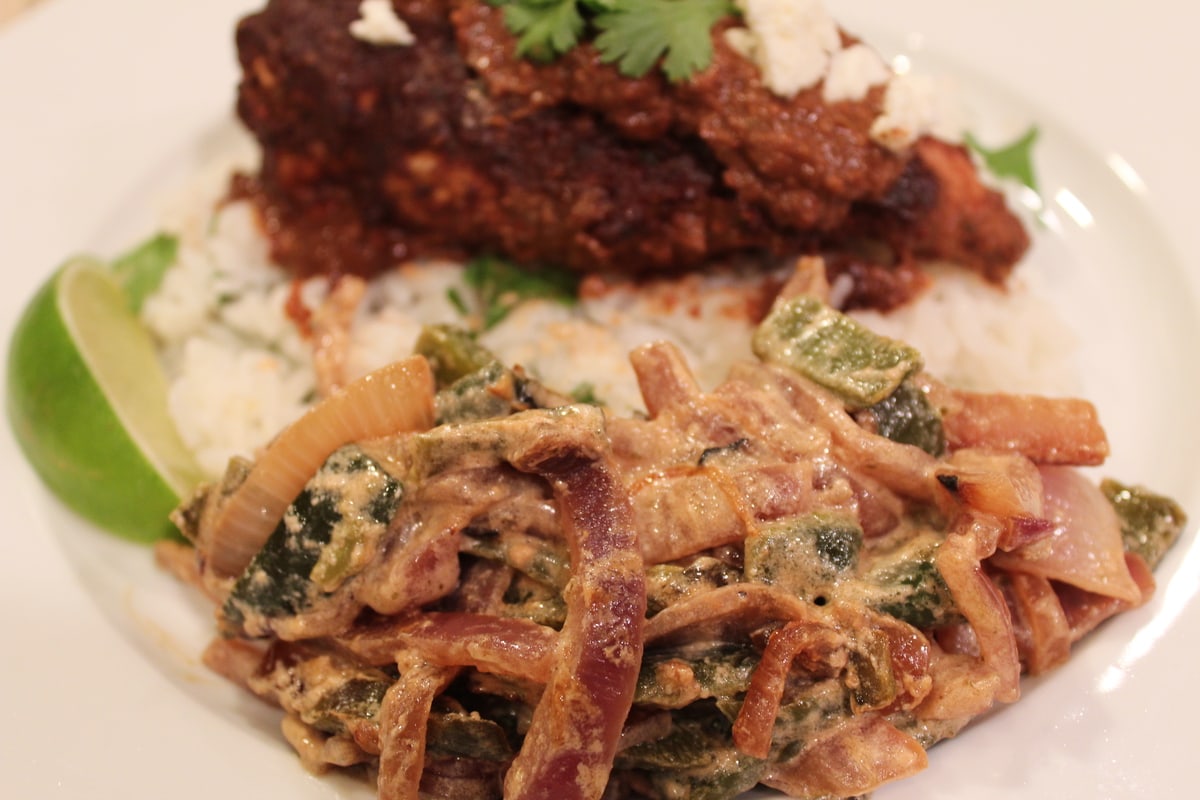 As a side dish for my Chicken Mole, I was inspired by one of my favorite happy hour spots in San Diego, La Puerta. They have an amazing frozen mojito, (um yeah, what's not to love about that?) as well as an assortment of tequilas, delicious apps and entrees.
Each of their entrees are served with a side of Rajas Con Crema. This is my version. Super simple and made with only 4 ingredients! This dish makes for a quick and easy, yet flavorful and creamy, addition to any Mexican meal!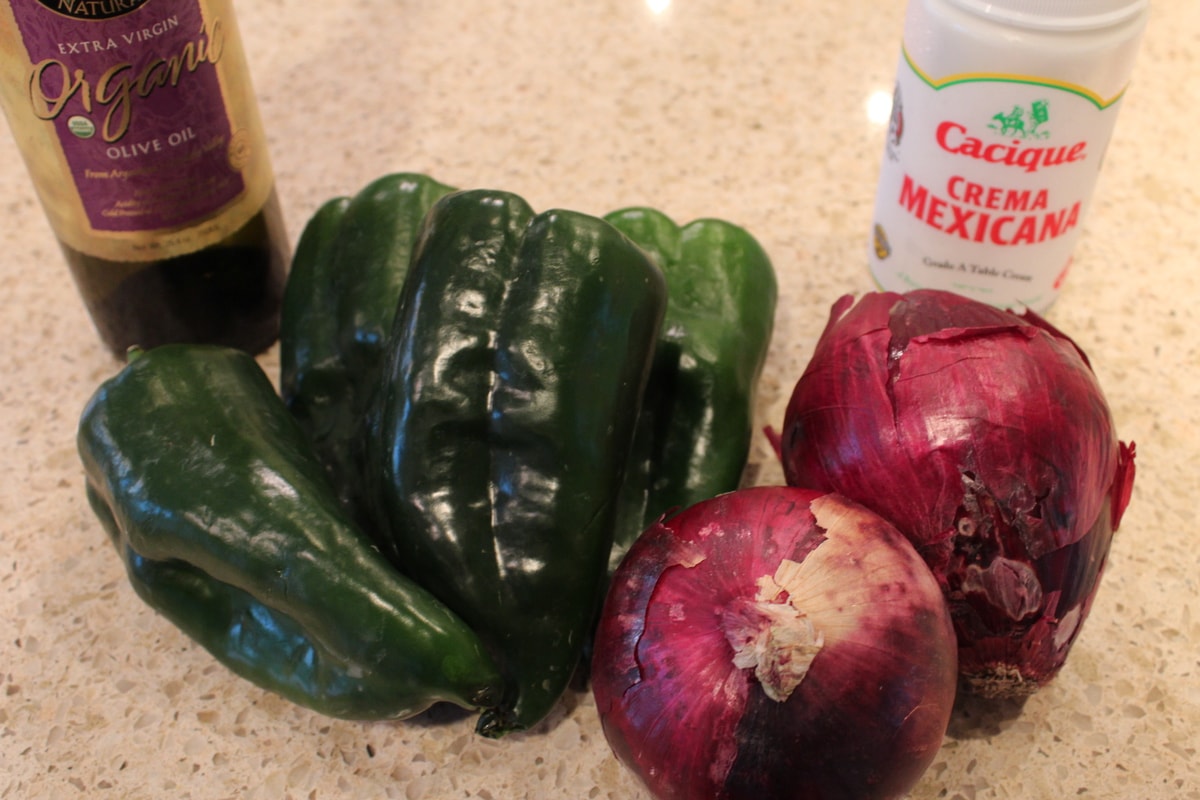 Ingredients
3 large poblano peppers
2 red onions (sliced)
3 tbsp olive oil
1/3 cup crema Mexicana
Start by roasting the poblano peppers on a grill or in the oven under the broiler setting until the skin is blistered.
Next, heat a large skillet over medium heat and add the olive oil. Once the oil is hot, add the sliced onions and cook for 5 minutes.
Now peel the peppers, slice into thin strips and add to the pan.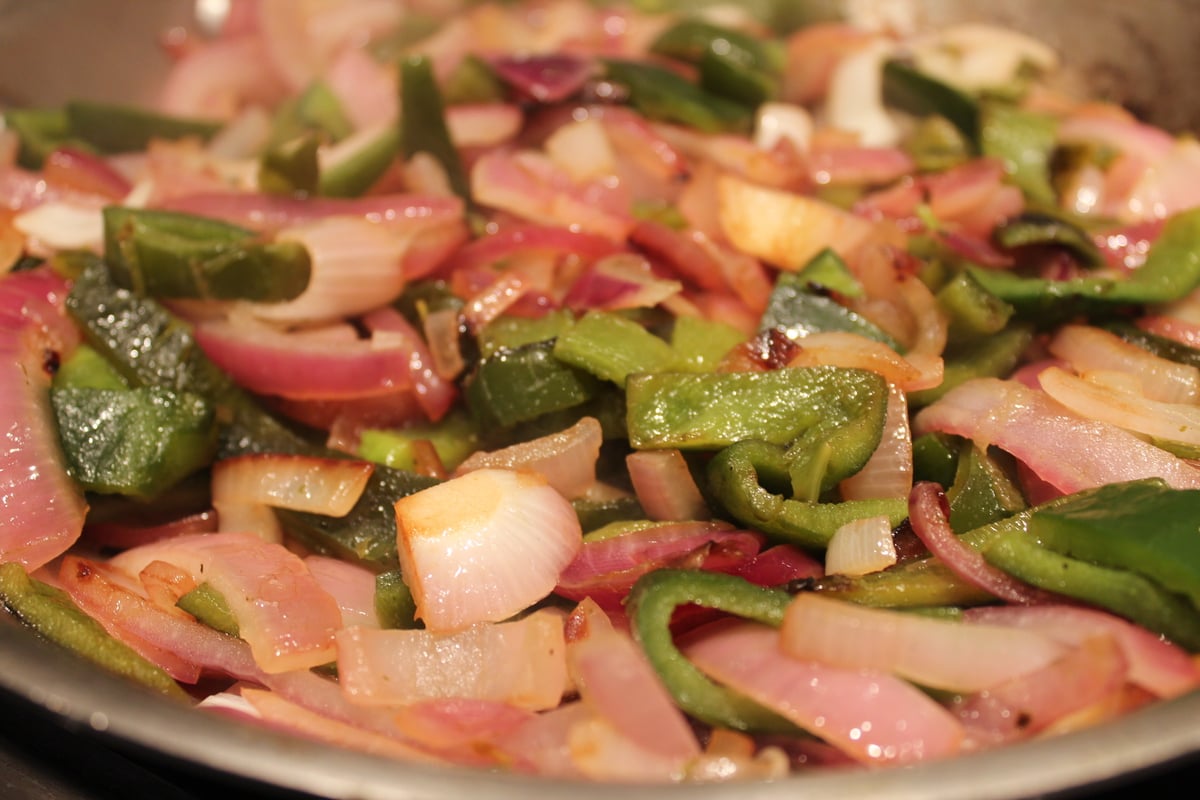 Cook for 2-3 minutes then add the Mexican Crema.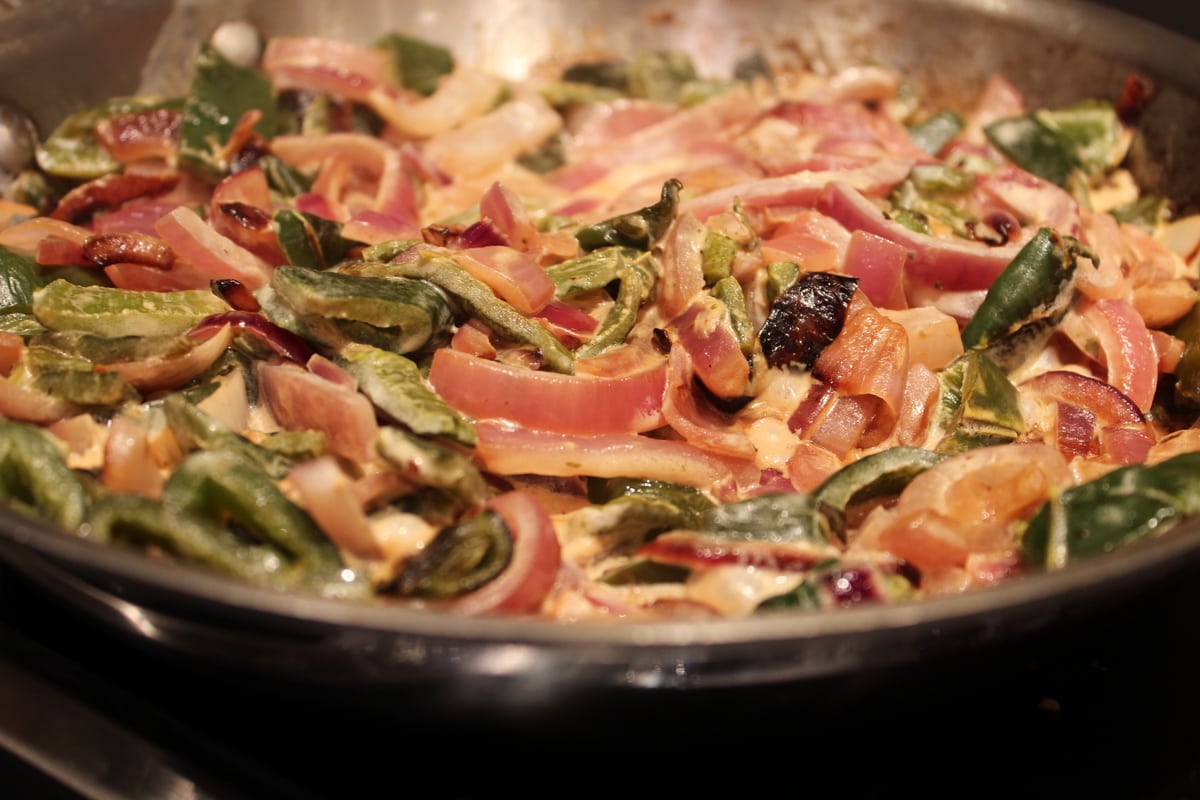 Cook with the crema for an additional 3-5 minutes then serve.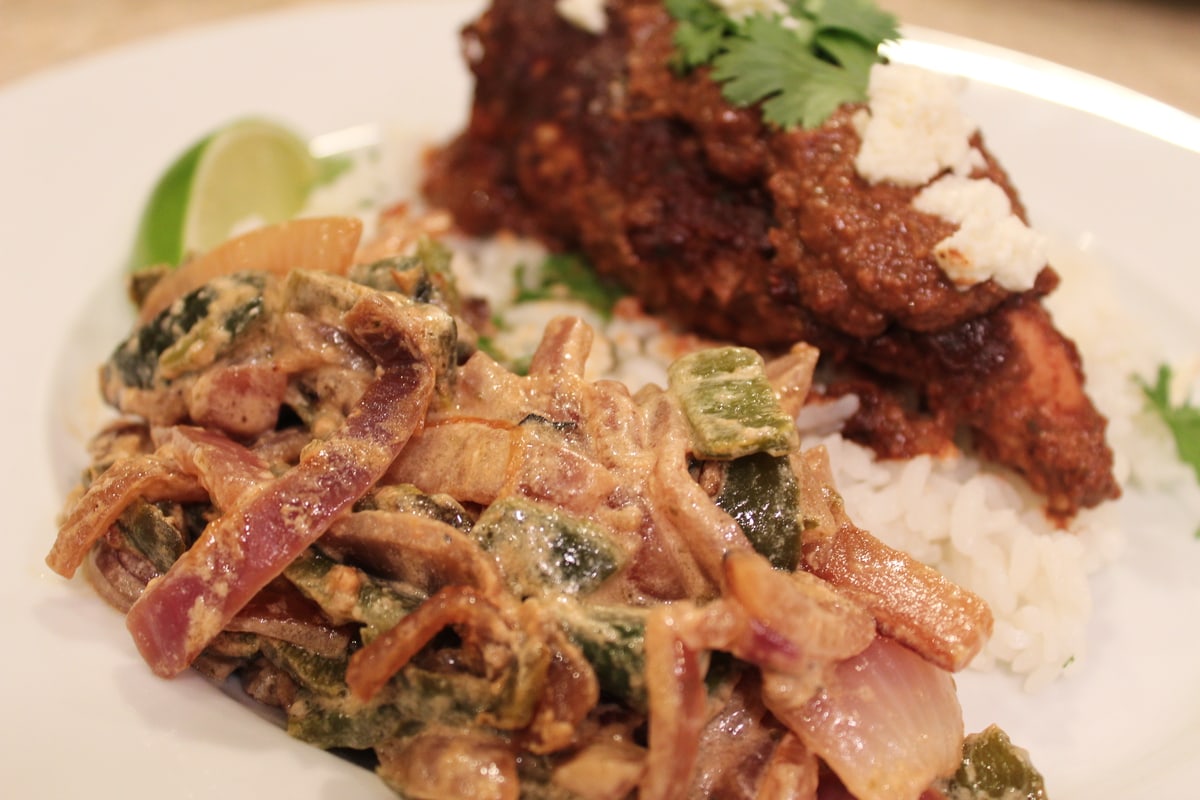 We are a participant in the Amazon Services LLC Associates Program, an affiliate advertising program designed to provide a means for sites to earn advertising fees by advertising and linking to amazon.com.