Artichoke Toast 3 Ways
This post may contain affiliate links.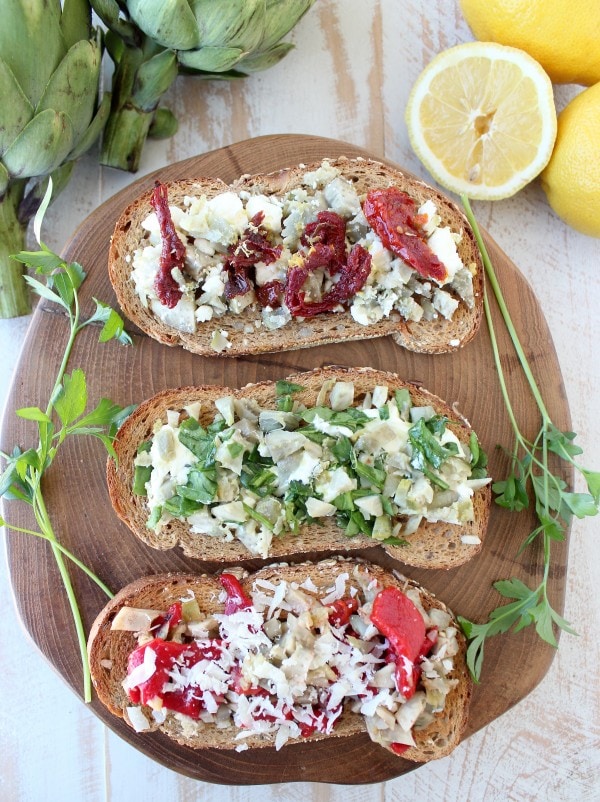 Have you ever looked at a fresh artichoke in the grocery store and thought, wow, that's beautiful, but what in the world do I do with it?!
Well Ocean Mist Farms, the largest grower of fresh Artichokes, is challenging everyone to "Be an Artichoke Adventurer" and get cooking with the delicious fresh vegetable!
If you've never prepared a fresh artichoke at home, it's quite simple and can be done many ways, by baking, grilling or steaming it. In this post, I'm going to show you how to steam fresh artichokes, then turn the "meat" from the leaves and the heart of the artichoke into three delicious artichoke toast recipes!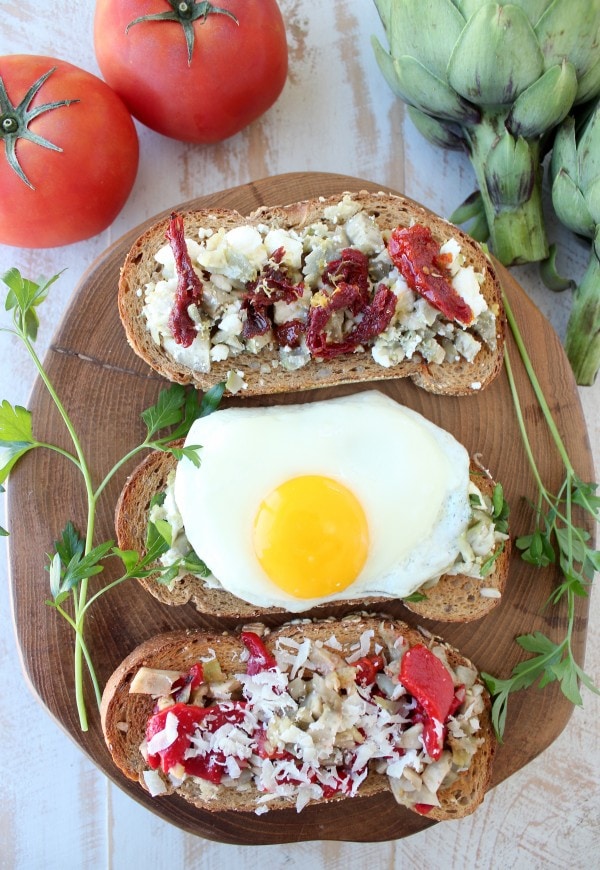 Start by rinsing the artichokes, then chop one inch off the top of the artichoke and trim the stem by ¼ inch.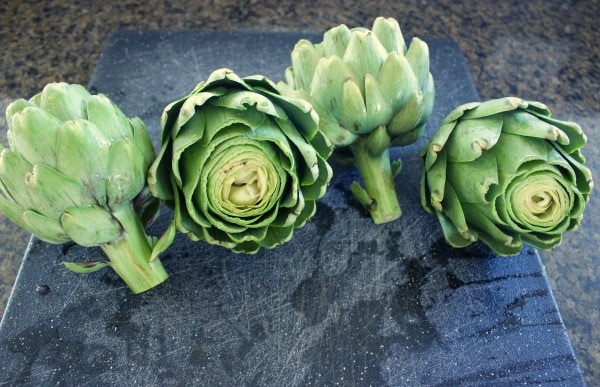 Place the artichokes in a large pot or dutch oven in one inch of water.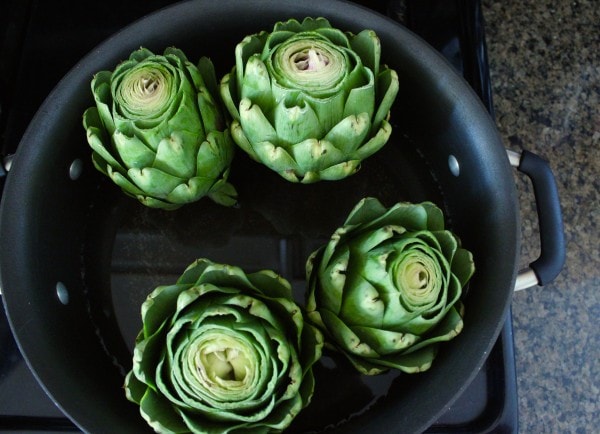 Cover and bring to a boil, then reduce to a simmer. Allow the artichokes to simmer, covered on the stove for 30 minutes.
After 30 minutes, remove the artichokes from the pot and set aside to cool.
When the artichokes are cool, take apart and scrape all edible bits off of the leaves. (I call this the "meat" of the leaves!)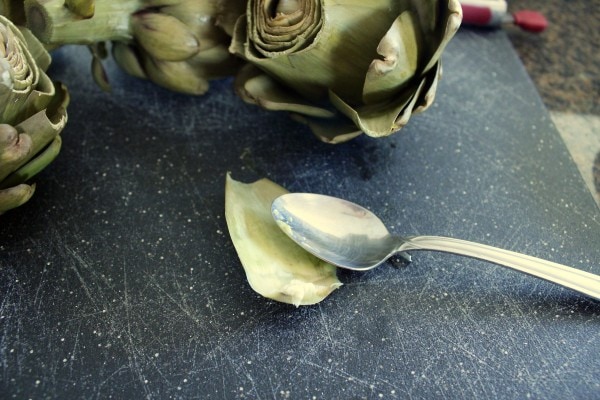 Set the "meat" aside in a bowl and discard the rest of the leaves. Trim and discard the outer husk of the artichoke heart.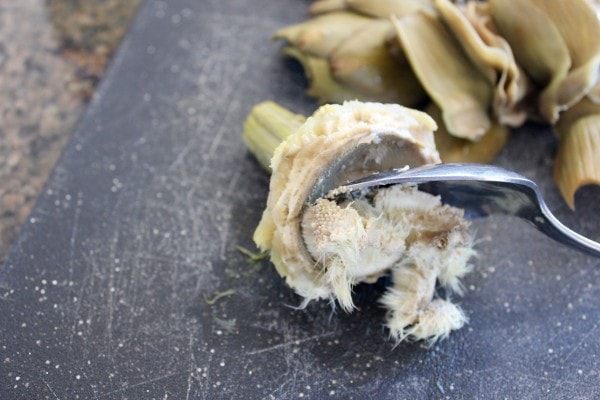 Chop the artichoke heart and add it to the bowl with the "meat" from the leaves.
For the toast 3 ways, I started with a Cream Cheese, Spinach, Artichoke Toast, with an optional over-easy egg on top.
For this toast, combine 1 tbsp cream cheese with 2 tbsp fresh spinach (chopped) and 2 tbsp fresh chopped artichoke. Spread this mixture on a piece of toast and optionally top with an over easy egg. This toast is perfect for breakfast!
For the second toast, I made a Sun Dried Tomato, Feta, Artichoke Toast.
For this toast, combine 1 tbsp crumbled feta cheese with 2 tbsp fresh chopped artichoke and spread on the toast, then sprinkle 1 tbsp sun dried tomatoes on top and lightly drizzle with fresh lemon juice.
For the third toast, I made Roasted Red Pepper, Parmesan, Artichoke Toast.
For this toast, combine 2 tbsp chopped roasted red pepper with 2 tbsp fresh chopped artichoke and spread on the toast, then grate fresh parmesan over the top.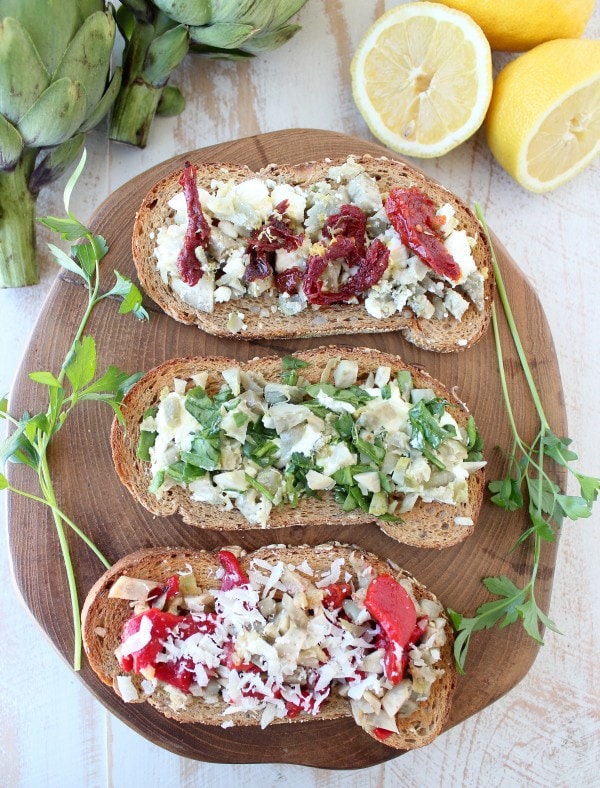 All three were so delicious, I seriously couldn't pick a favorite!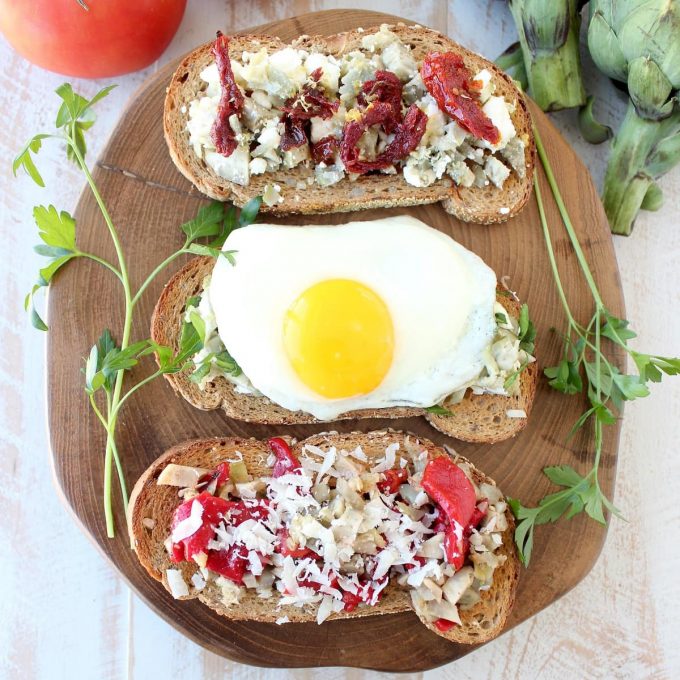 Today's post was sponsored by Ocean Mist Farms. Thanks for supporting all of the great WhitneyBond.com partners like Ocean Mist Farms!
We are a participant in the Amazon Services LLC Associates Program, an affiliate advertising program designed to provide a means for sites to earn advertising fees by advertising and linking to amazon.com.