Food Bloggers Guide To New Orleans: Where To Eat, Stay & Play
This post may contain affiliate links.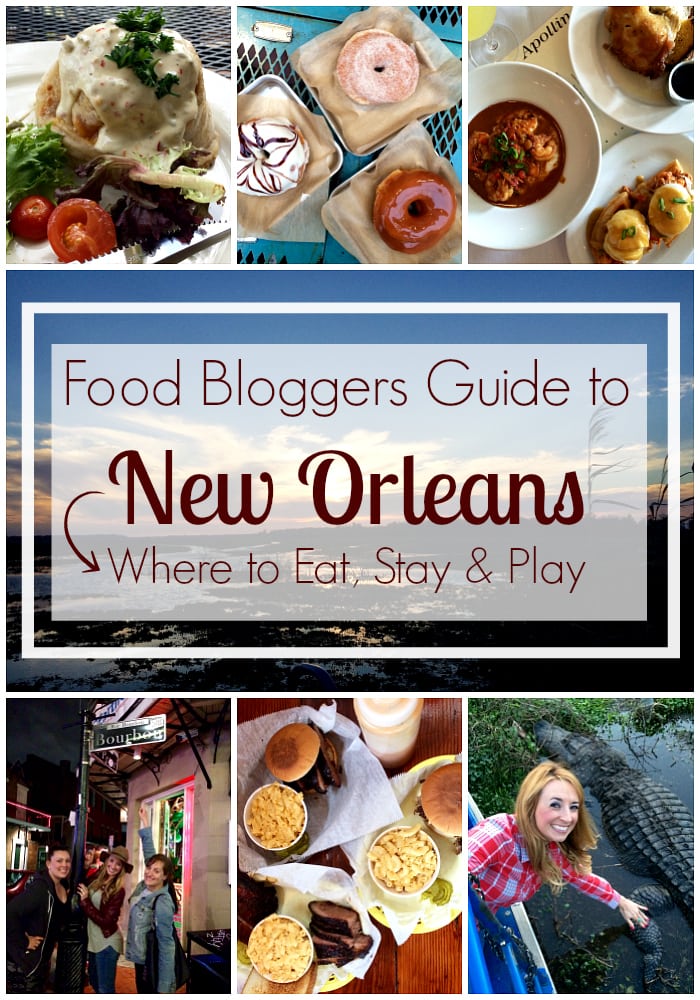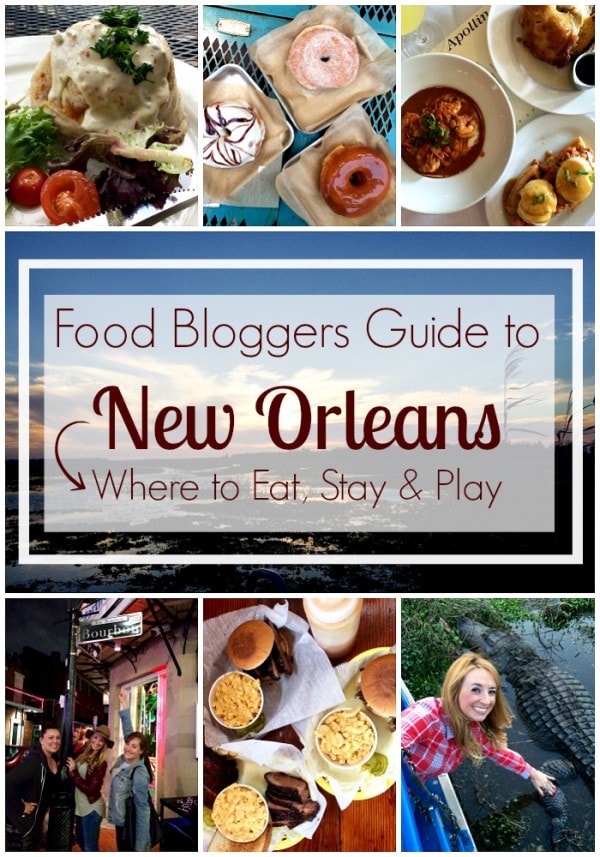 As much as I love sharing my recipes with the world (and I do, so much!!) I've also developed a love of sharing my travels with the world as well!
Instagram has been an amazing platform to share my journeys around the US, but now I'm excited to expand the sharing of my travel journeys to WhitneyBond.com!
Almost a year ago I took my first trip to New Orleans and immediately fell in love with the city, the food, the music and the people!
I went with two of my best friends, AKA The Traveling Trio, and visited classic establishments like Cafe Du Monde, held baby alligators, took part in the city's annual St Patricks Day festivities, and of course, ate lots and lots of great food!

You'll see pictures throughout the page highlighting my favorite things to do in New Orleans. I've also included As Seen On Insta links to give you a closer look at the food and places I featured on Instagram during my trip to New Orleans!
EAT
Apolline – Magazine Street quickly became one of my favorite spots in the city, so my friends and I headed there for Sunday brunch before leaving New Orleans. We decided to give this spot a try, and enjoyed a lovely meal with bottomless mimosas as a nice little bonus!

WHERE: 4729 Magazine Street, New Orleans, LA
WHAT: Contemporary Louisiana Cuisine
EAT: Shrimp & Grits→ as seen on Insta!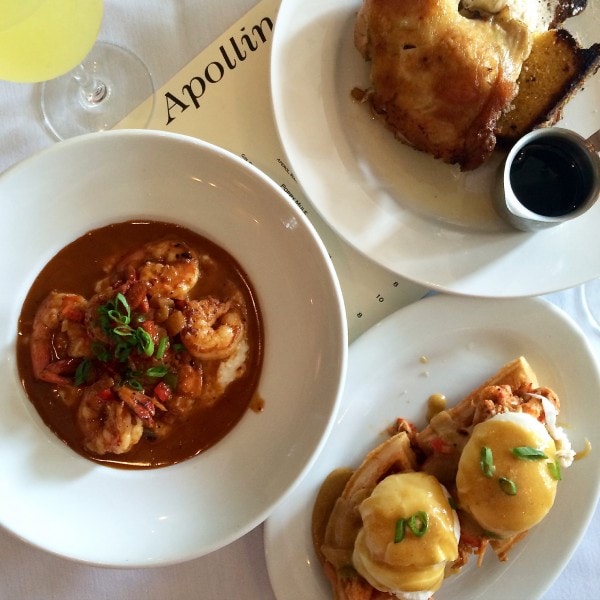 Katie's Restaurant – this neighborhood restaurant was destroyed in Hurricane Katrina, but rebuilt and reopened in 2010, and has since been featured on several Food Network shows. Several people recommended that I go here, and boy am I glad I did, I still have dreams about their Seafood Beignet with crawfish, crabmeat, shrimp, jalapeno peppers, onions, and three kinds of cheese, topped with a jalapeno aioli, YUM!

WHERE: 3701 Iberville Street , New Orleans, LA
WHAT: Creole-Italian
EAT: Seafood Beignet→ as seen on Insta!
District Donuts Slider & Brews – this one was a recommendation from Instagrammer Kelsey Harp, I went three times, so obviously I became quickly obsessed! Delicious donuts + scrumptious sliders = love!

WHERE: 2209 Magazine St, New Orleans, LA
WHAT: Donuts & Sliders
EAT: Donuts (menu changes daily, my favorites were the Salted Caramel & Red Velvet, if they have them, order them!) → as seen on Insta! Pork Belly Sliders & Cheese Fries → as seen on Insta!
BONUS: They sell their Candied Jalapenos in the restaurant and online, and trust me, after trying them on the cheese fries, you're going to want to buy every jar they have, seriously, they're that good!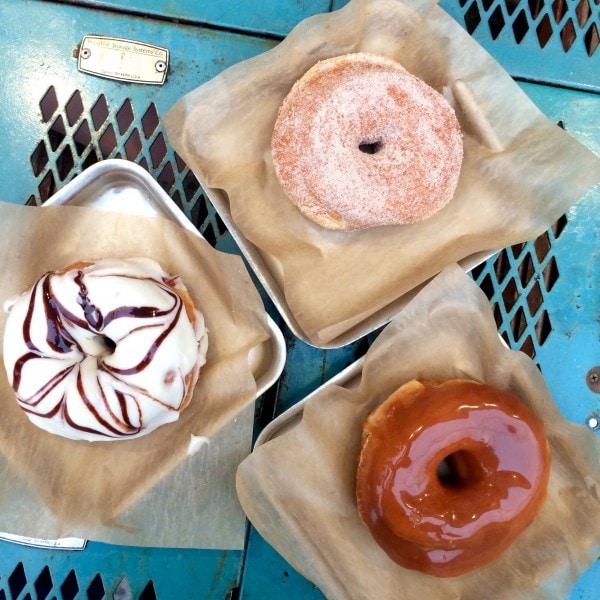 Cafe Du Monde – quite possibly the most famous stop you'll make outside of Bourbon Street, Cafe Du Monde has been around since 1862 serving up delicious coffee & beignets!

WHERE: 800 Decatur Street, New Orleans, LA
WHAT: French Market Coffee Stand
EAT: Coffee & Beignets → as seen on Insta!
The Joint – casual BBQ spot serving up scrumptious pulled pork sandwiches, brisket & ribs!

WHERE: 701 Mazant St, New Orleans, LA
WHAT: BBQ
EAT: Pulled Pork Sandwich & Brisket → as seen on Insta!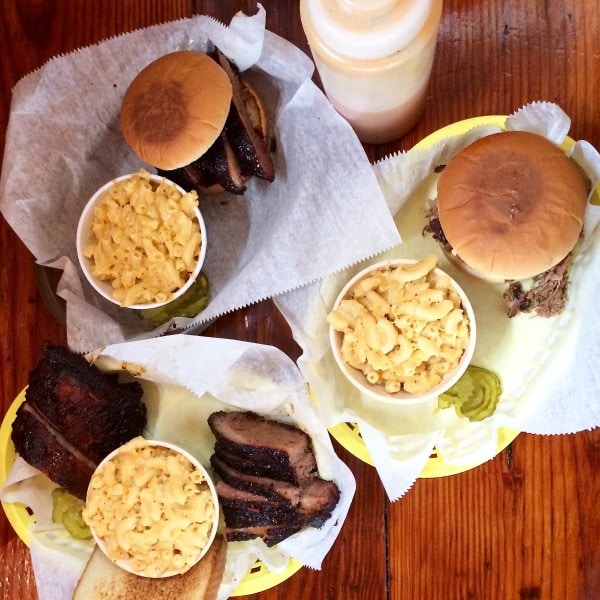 Cooter Brown's Tavern & Oyster Bar – small, historic pub with an extensive beer list and a walk up counter to order from their grill menu, which features New Orleans favorites like Po Boys, Boudin Balls & Fried Seafood!

WHERE: 509 S. Carrollton Ave. New Orleans, LA
WHAT: Cajun "Pub Grub"
EAT: Gator Sausage & Shrimp Po Boy → as seen on Insta!
STAY
For this trip, we were lucky enough to stay with my friend Ashley's dad who moved to New Orleans after Hurricane Katrina to help rebuild. Thank you for the crashing pad and all of the rides to the French Quarter, Robert!
I'm currently planning another trip to New Orleans with the boyfriend this summer and am looking for an awesome place to stay near the French Quarter so I can report back with a stellar recommendation on where to stay!
In the meantime, if you have any recommendations, please comment below and let me know!
PLAY
Airboat Tours By Arthur Matherne Inc. → as seen on Insta! – seriously a MUST DO activity when visiting New Orleans! This was definitely the highlight of the trip for me (outside of the food, of course!) Be sure to request Greg as your tour guide, he introduced us to some of "his friends", (yes I'm really touching a live alligator in a swamp in the picture below, and yes, that was probably totally crazy of me!) he found baby gators for us to hold and he even let me borrow his sweatshirt when it got really cold out there! I would highly recommend the sunset tour, which has beautiful views and gives you the chance to experience the swamp during the daylight and in the dark!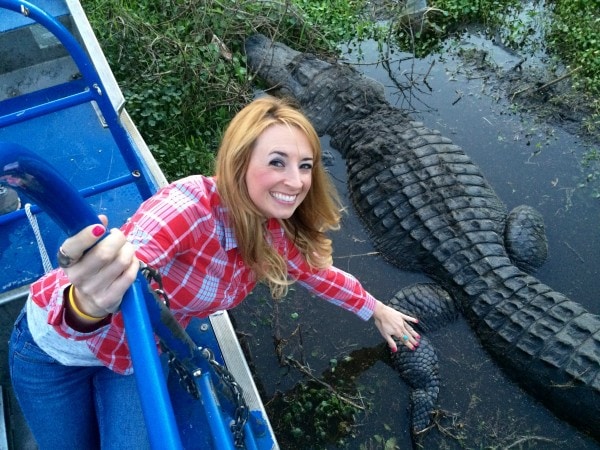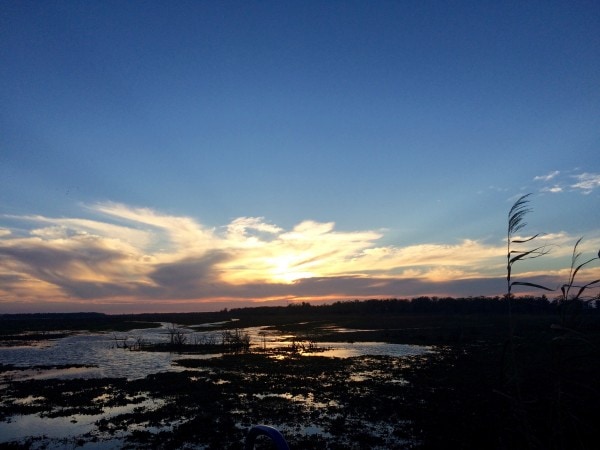 St Patricks Day Parade → as seen on Insta! – if you have the chance to visit New Orleans over St Patricks Day weekend, DO IT! A lot of the locals mentioned that it was their favorite holiday in New Orleans, because you get a lot of the fun of Mardi Gras, i.e. parades, beads and booze, without nearly as many people! I also highly recommend grabbing poppers of confetti and making it rain in the middle of the parade 😉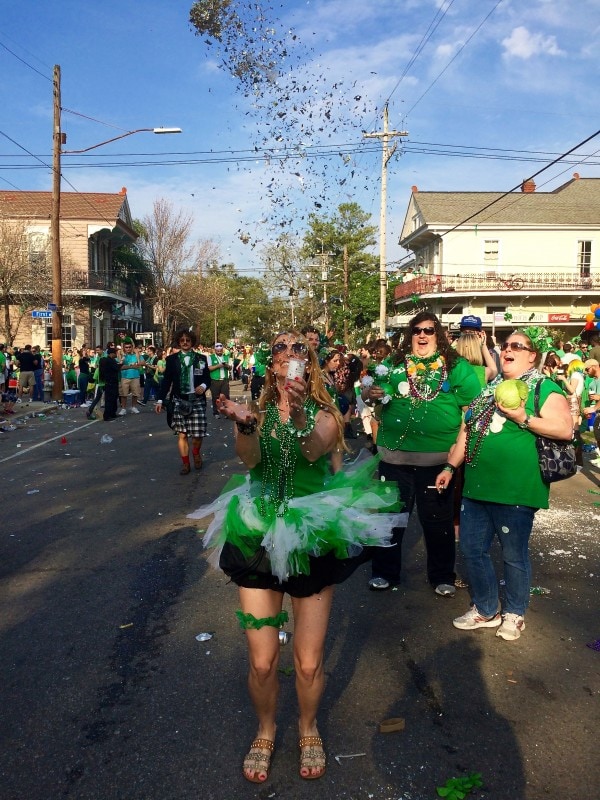 Frenchmen Street – the street to go for live music venues featuring different performers every night of the week, including some random pop-up street performances!

Maison – out of all the venues on Frenchmen Street, Maison was my favorite! We saw the band Musical Expression perform, and I would highly recommend seeing them when you visit New Orleans! They put on a fantastic show and I can't wait to see them again when I return this summer! You can check out their Twitter or Instagram to find out when and where they're performing while you're in town!
Bourbon Street – it wouldn't be a trip to New Orleans without a visit to Bourbon Street! We ventured down the famous street on our first night in New Orleans, and enjoyed the eclectic scene and giant beers 😉
Magazine Street – this is the street to go for cute boutiques, bars and restaurants! After brunch at Apolline on Sunday, we wandered up Magazine Street to do a little shopping, stopped for another donut at District (I seriously couldn't get enough of those!) and ended up on the patio at The Bulldog. This spot has over 50 beers on tap and the huge patio in the front is perfect for drinking a pitcher of beer with friends on a warm, sunny New Orleans day!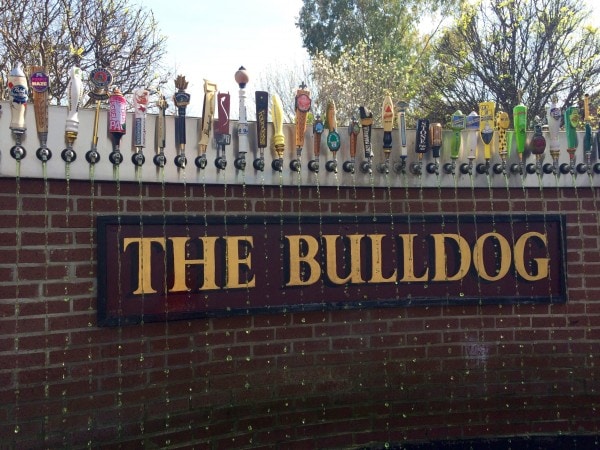 Hopefully this page gave you some fun ideas of where to go on your first, or next, trip to New Orleans!
This page is an ongoing project, if you didn't see your favorite New Orleans spot on the list, please comment below and let me know! New Orleans is now one of my favorite places to visit, so I'll definitely be heading back often!
I'll be updating this page after every visit to New Orleans with new spots to check out. In the meantime be sure to follow me on Instagram & Snapchat (WhitneyMBond) for daily updates on where my foodie adventures take me in the kitchen, around my hometown of San Diego and on my travels throughout the US and beyond!
We are a participant in the Amazon Services LLC Associates Program, an affiliate advertising program designed to provide a means for sites to earn advertising fees by advertising and linking to amazon.com.