Take your love of French Onion Dip to the dinner table with this French Onion Chicken Pasta recipe! In this dish, creamy french onion dip is turned into a delicious sauce and tossed with penne pasta and shredded chicken for an easy meal made in only 29 minutes!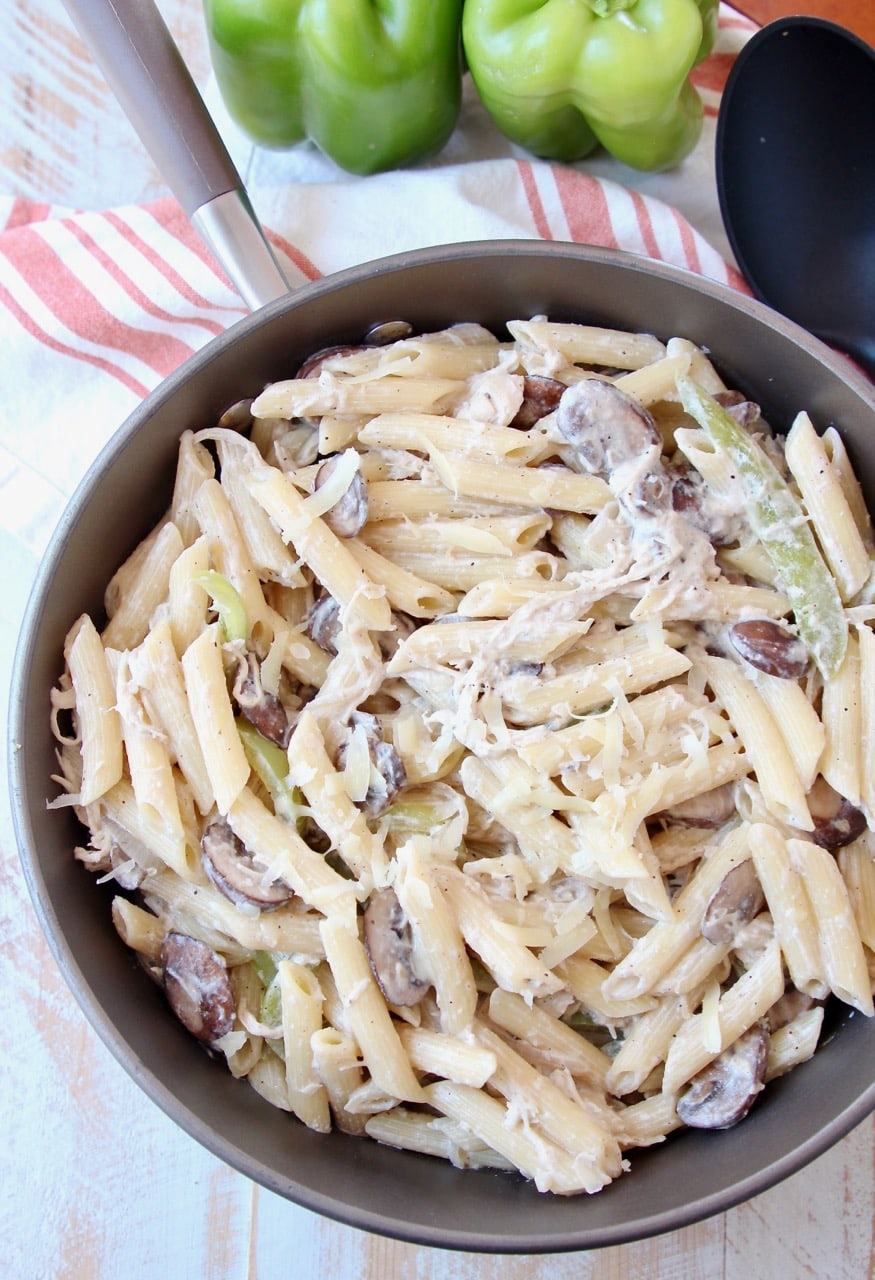 During football season, we go through A LOT of French Onion Dip around our house! It's Kurt's favorite and he demands it every Sunday while watching games.
I make my own French Onion Dip Mix, which is perfect for mixing with sour cream to make the dip on Sunday's, but it's also great for adding to lots of delicious recipes throughout the week, like this French Onion Chicken Pasta!
Of course Kurt was more than willing to taste test this recipe three times before I perfected it for the blog! 😉