Mango, fresh squeezed orange and lime juice, tequila and triple sec are combined in this deliciously light & refreshing Frozen Mango Margarita Recipe!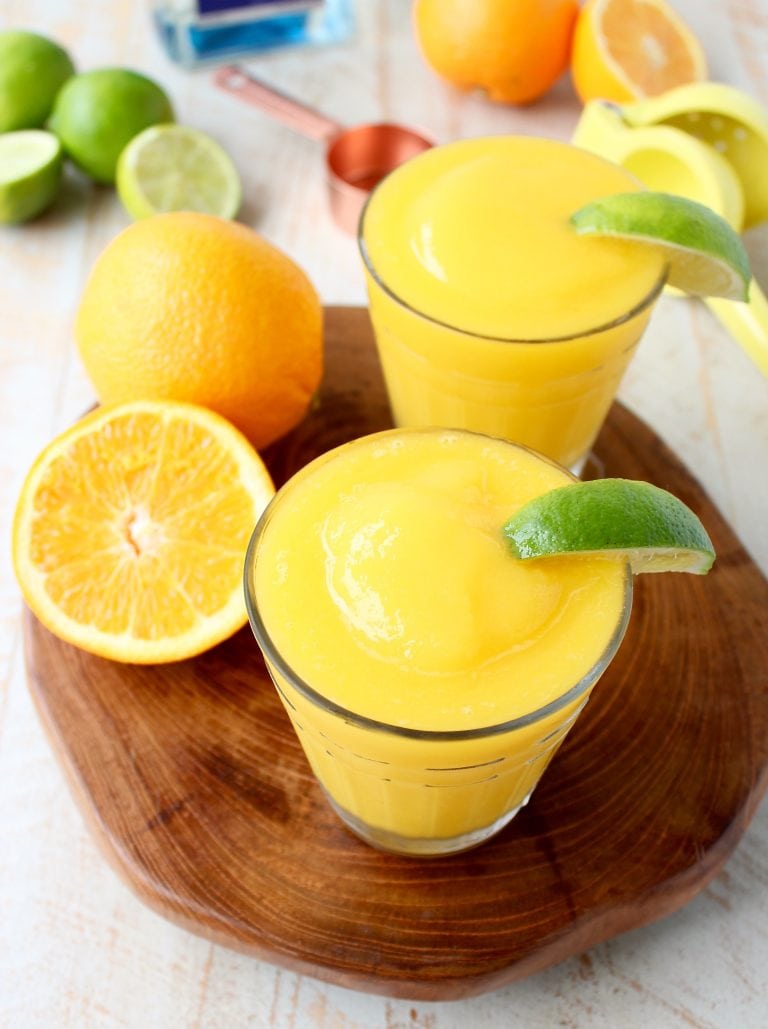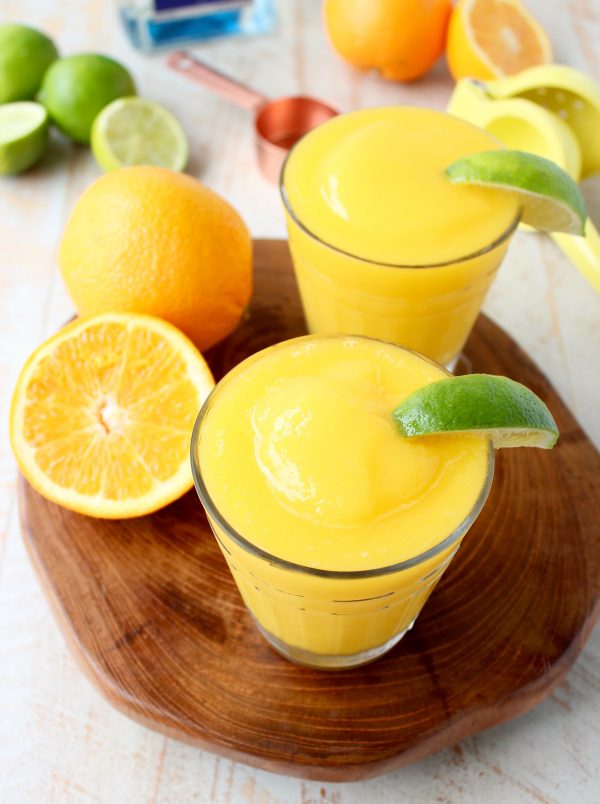 On Friday, I hosted my last segment on CW6 San Diego. Unfortunately the station closed after over 60 years on the air. For the last four years, I've hosted dozens and dozens of segments on CW6 and loved every one of them!
Hosting a segment on their last day on air meant the world to me and I couldn't think of a better way to send them off than with a deliciously refreshing Mango Margarita!
Over the years, we've drank mimosas, Moscow mules and martinis together on the show, so I only found it fitting that our last segment together would include a cocktail!