Get a boost of antioxidants, fiber and Omega-3s in this vegan Acai Blackberry Smoothie recipe. Easy to whip up for breakfast in only 5 minutes!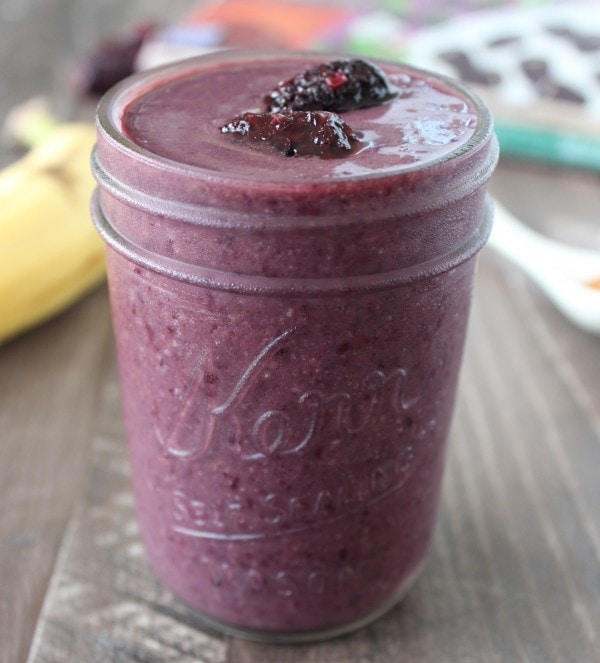 I've been a huge fan of adding blackberries to new recipes lately. And by lately I mean just yesterday I posted a recipe for Blackberry Jalapeno Pulled Pork Tacos (Yes, YUM!)
I've also added blackberries to these recipes for Blackberry Jalapeno Guacamole and Blackberry Serrano Cornbread!