Grab a healthy Banana Protein Shake post workout! This recipe combines bananas, dates, peanut butter & protein powder for one delicious & easy recipe!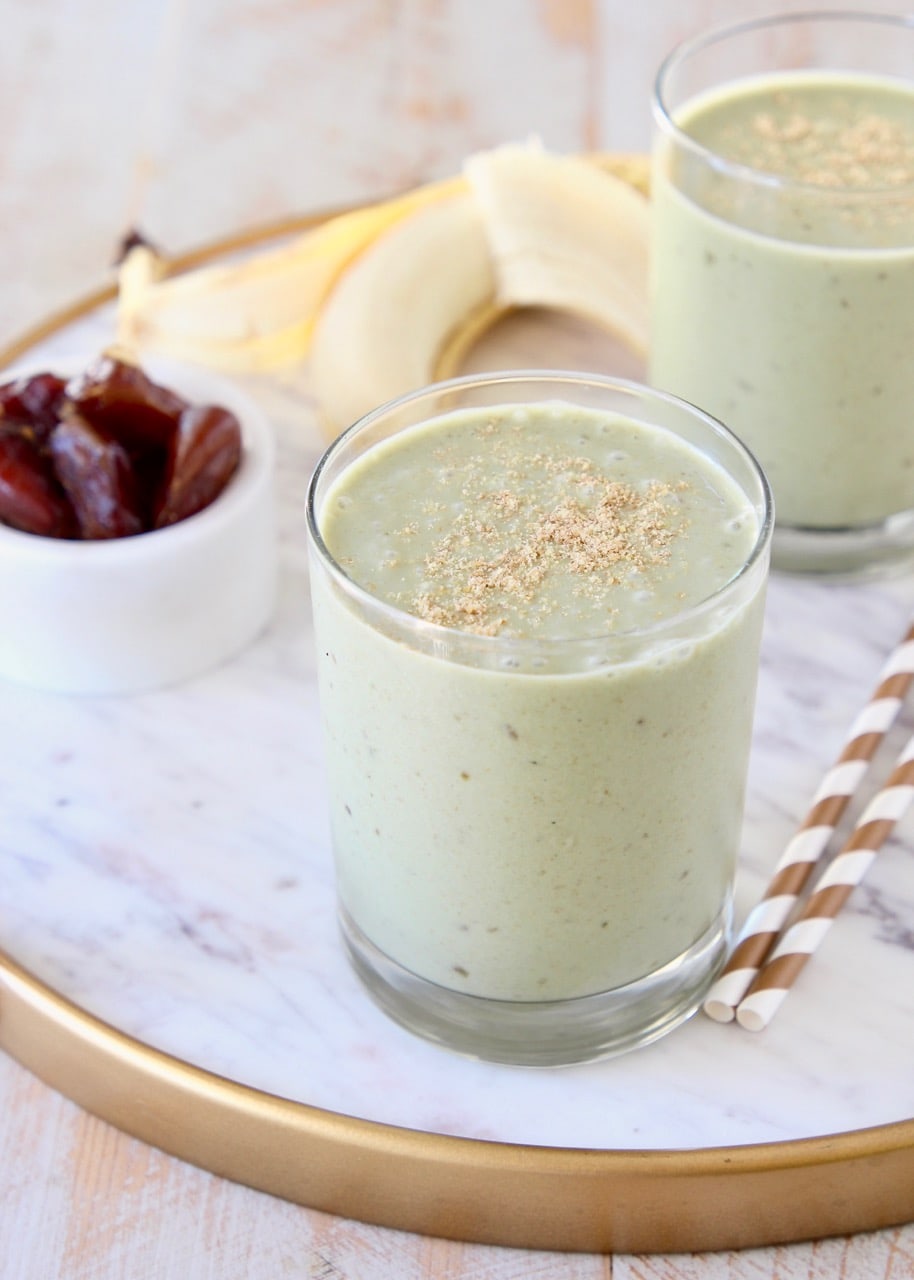 Was one of your new years resolutions to amp up your workouts? If so, then I'm guessing you're looking for the perfect post-workout protein shake.
Luckily for you, I'm giving you that exact recipe today!
This shake packs over 50% of your daily protein needs with 38 grams of protein. It is also vegan, making it perfect for those that need extra protein in their normal diets!
I like to use this Vega One Coconut Almond Vegan Protein Powder in this protein shake. The flavors of the coconut and almond pair perfectly with the coconut milk and almond milk in this recipe!
This protein shake is so delicious, you'll think you're drinking a milkshake! Luckily for you, this milkshake is vegan, gluten free and packed with essential nutrients, protein, vitamins and potassium!