For a refreshing variation on a classic Moscow Mule cocktail, try this Peach Basil Moscow Mule recipe! It combines peach vodka, fresh basil & lemon juice for a delicious drink!
Create a "Make Your Own Moscow Mule Bar" with this delicious recipe. And add these recipes for Grilled Pineapple Moscow Mules & Sparkling Grapefruit Gin Mules!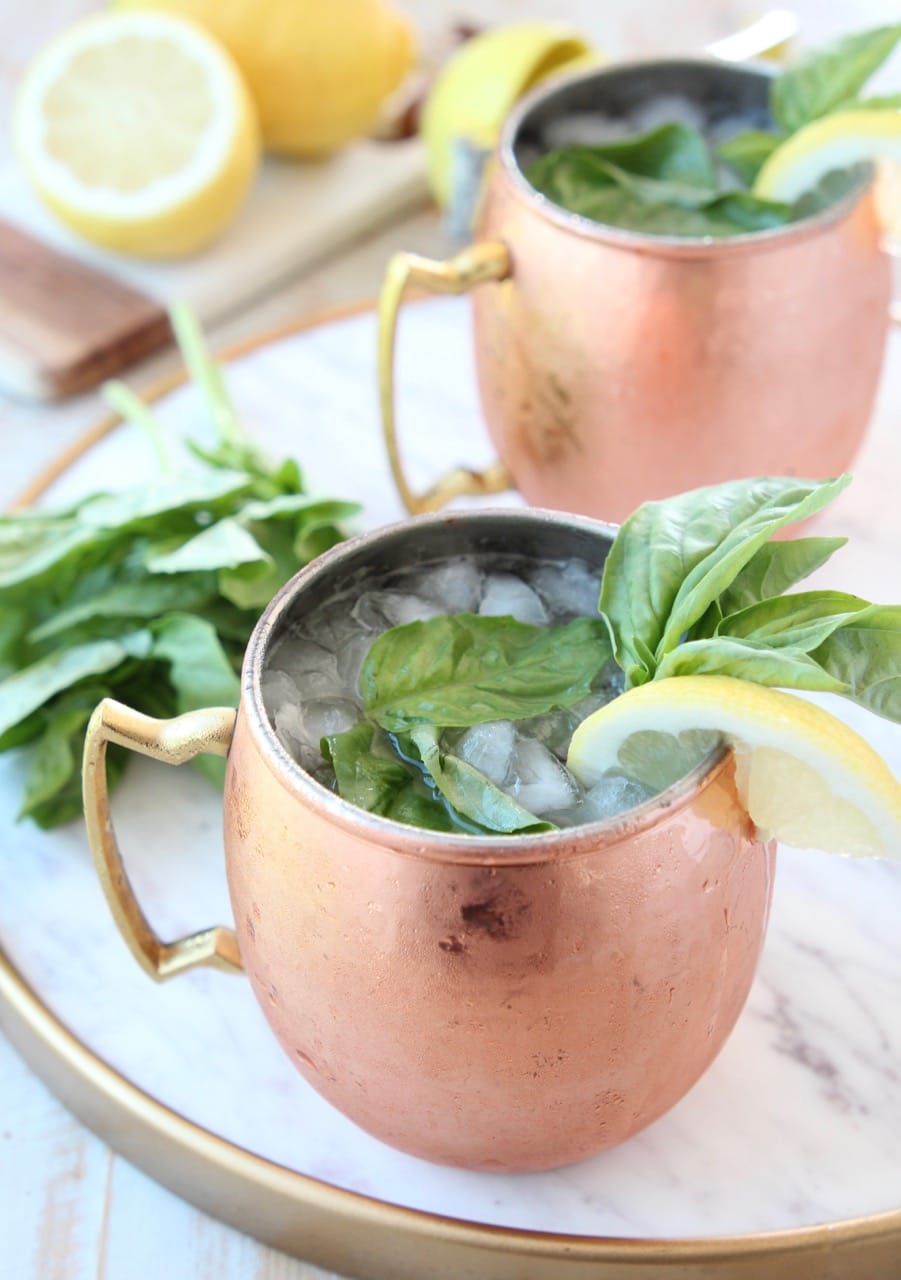 One sip of this delicious cocktail and you'll be hooked! The fresh flavors of peach and basil make this the perfect summer cocktail.
A classic Moscow Mule is made with just 3 ingredients, vodka, ginger beer and lime juice. For this recipe, I put my own spin on the classic! I swapped out traditional vodka for peach vodka, lime juice for lemon juice and added fresh basil leaves.
While today's Moscow Mule is most commonly made with lime juice, the original Moscow Mule was actually created with lemon juice. So I guess you could say I'm just throwing it back old school in this peach basil variation of the drink!