Grapefruit juice, ginger beer & sparkling wine are combined in this easy spiced rum punch recipe, perfect for serving a crowd at birthday, Christmas or holiday parties!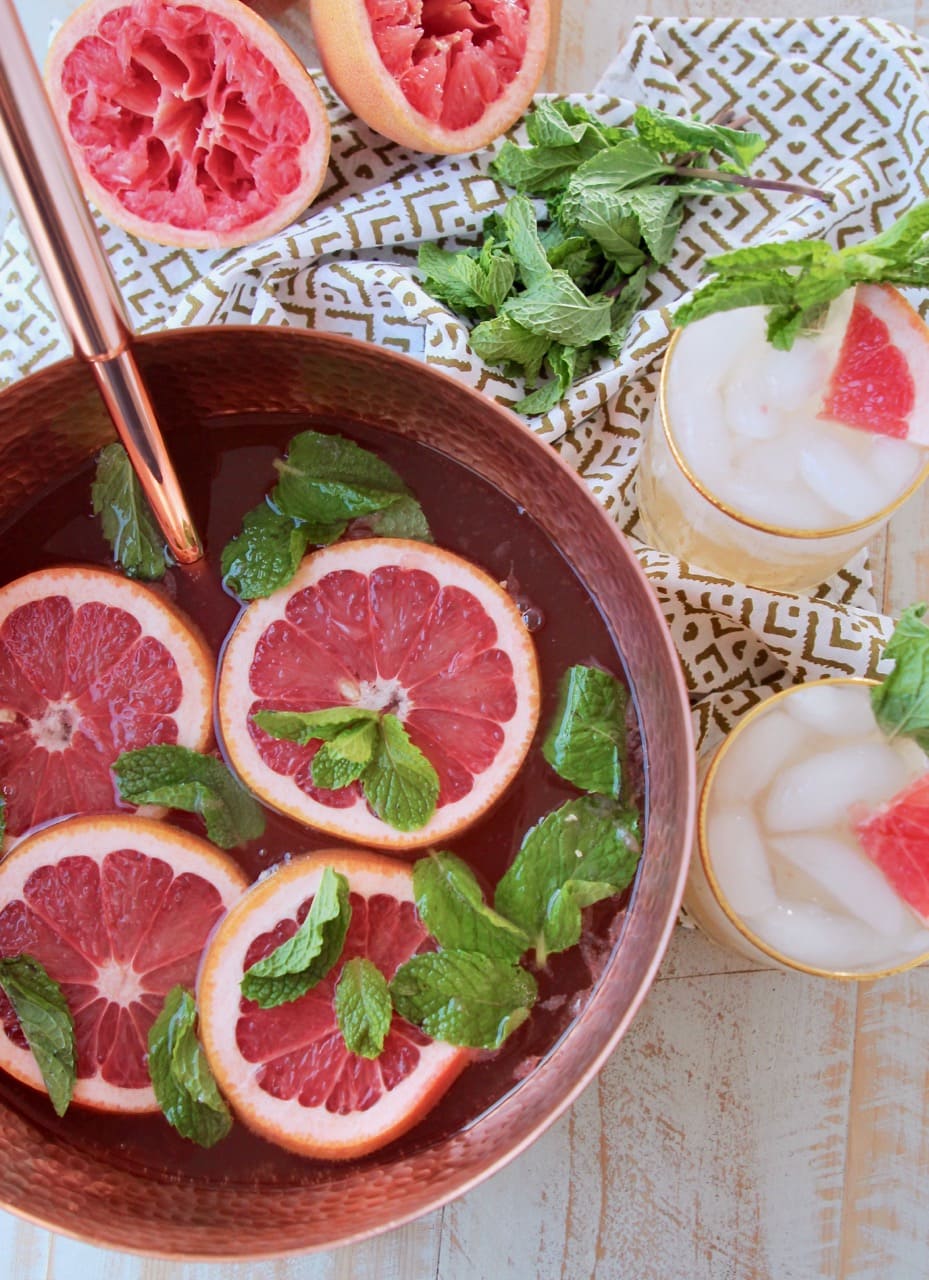 Making delicious bowls of cocktails is something I've become known for. In the summer, I'm all about the Lemon Berry Prosecco Sangria and at Thanksgiving, it's all about the Cranberry Apple Sangria.
Around the holidays everyone goes crazy for this Cranberry Apple Moscow Mule Punch and this Grapefruit Ginger Spiced Rum Punch! And since it's the holidays, it's totally acceptable to make both!
One thing I love about serving this punch bowl at parties is that the drinks are pre-made and everyone can serve themselves whenever they'd like!
Another thing I love about this rum punch is that you simply pour everything into a bowl, stir and serve. It's so easy to make, you can whip it up in 5 minutes to serve at your own party or take to a party! Read the full post here!