Your party guests will never guess that this charcuterie board is low calorie! Bursting with colors and flavors, learn how to make a charcuterie board that is easy to create, with a gorgeous display, that's also healthy and gluten free!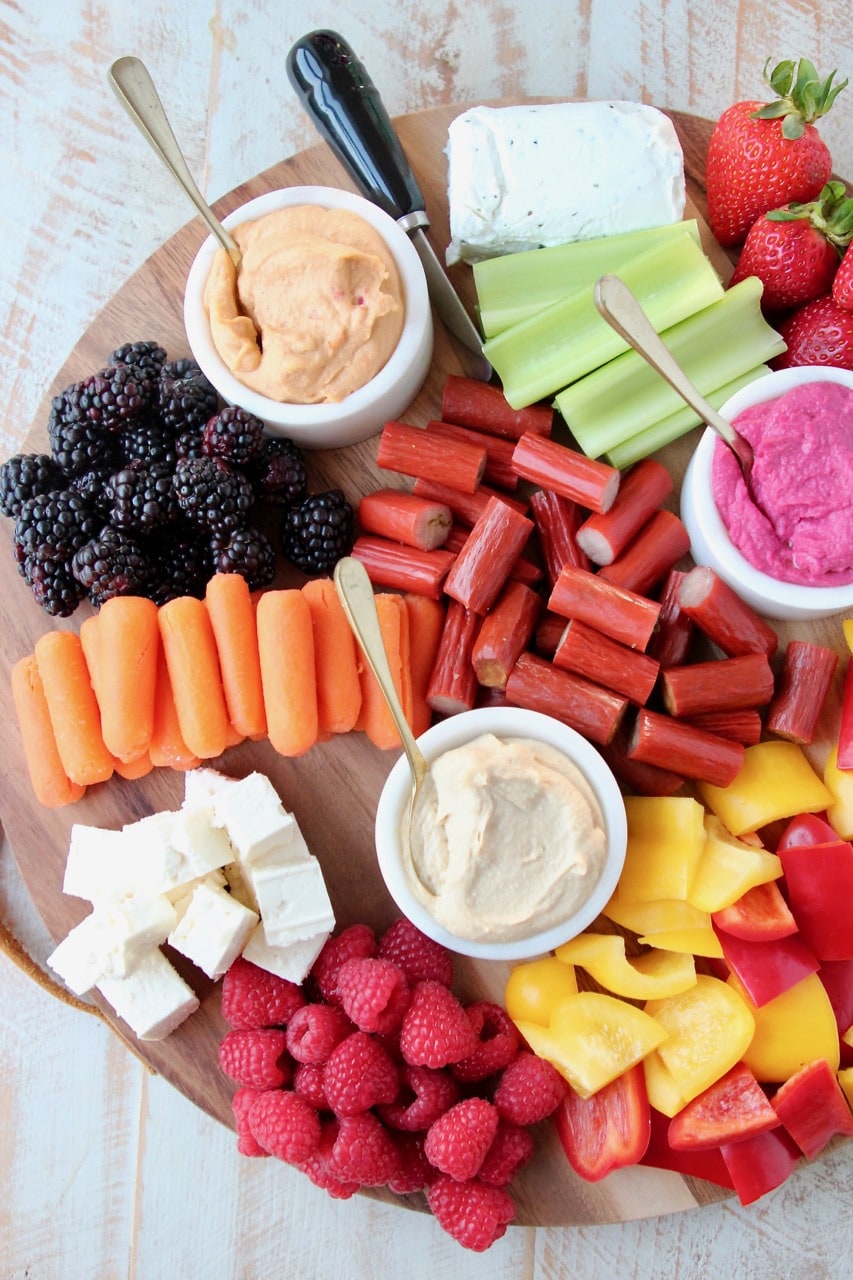 Charcuterie boards, oh how I love thee! You're gorgeous, easy to make and filled with a few of my favorite things, meats, cheeses, fruits, veggies and dips!
While I usually create charcuterie boards for parties or as an appetizer for dinner with friends,  I'm definitely not above making a charcuterie board for two and eating it for dinner with Kurt!