How to Create the Perfect Cheese Plate
This post may contain affiliate links.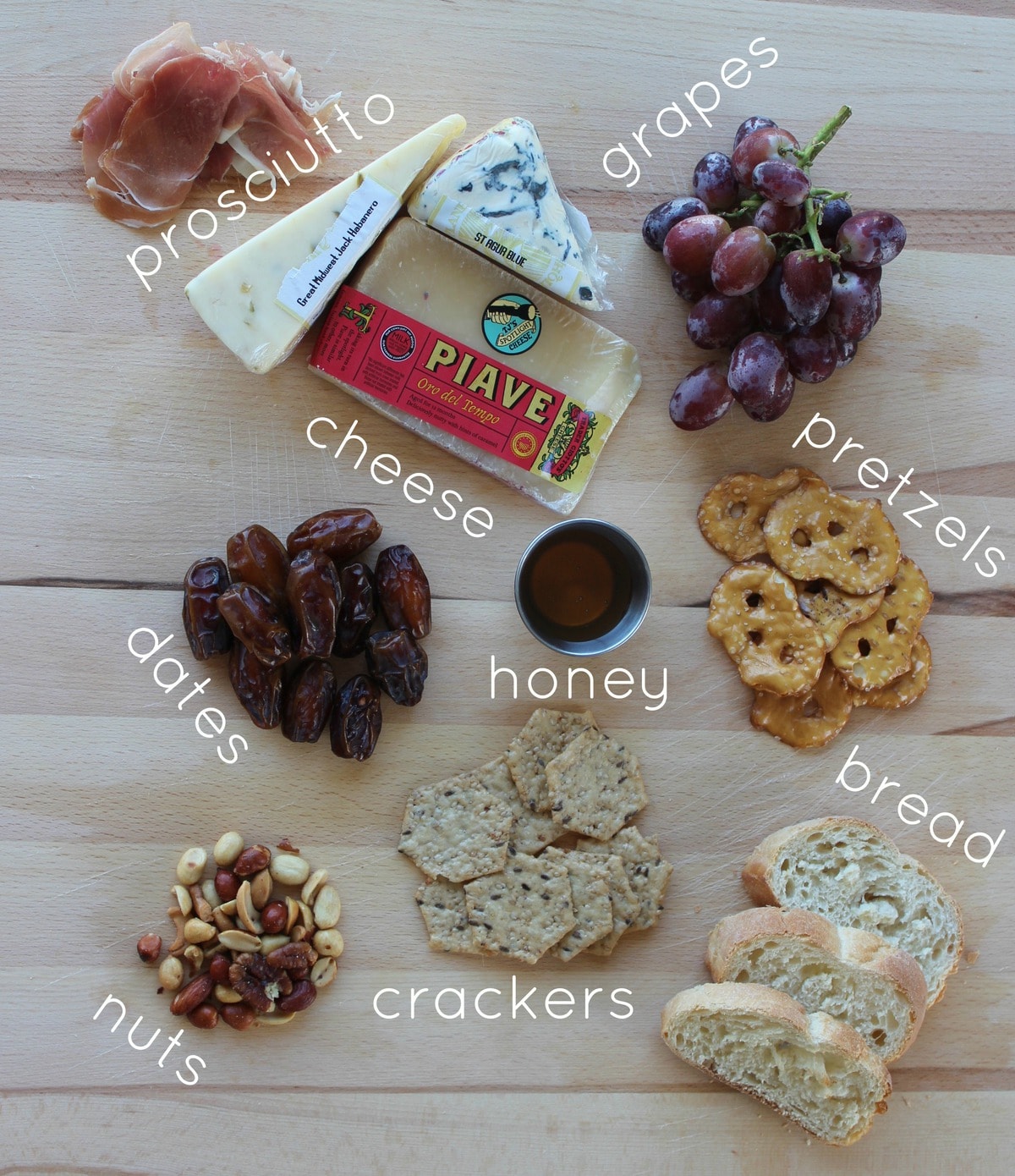 I'm not going to lie, there are very few things in life that make me happier than a little (or a lot) of wine and a deliciously well constructed cheese plate.

I hosted a girls night wine and cheese party last weekend. Everyone brought a bottle of wine and I made that aforementioned perfectly constructed cheese plate.
So what makes the perfect cheese plate? In my cheese-loving opinion it's a combination of salty and sweet components on the side of a variety of cheeses, prosciutto and honey.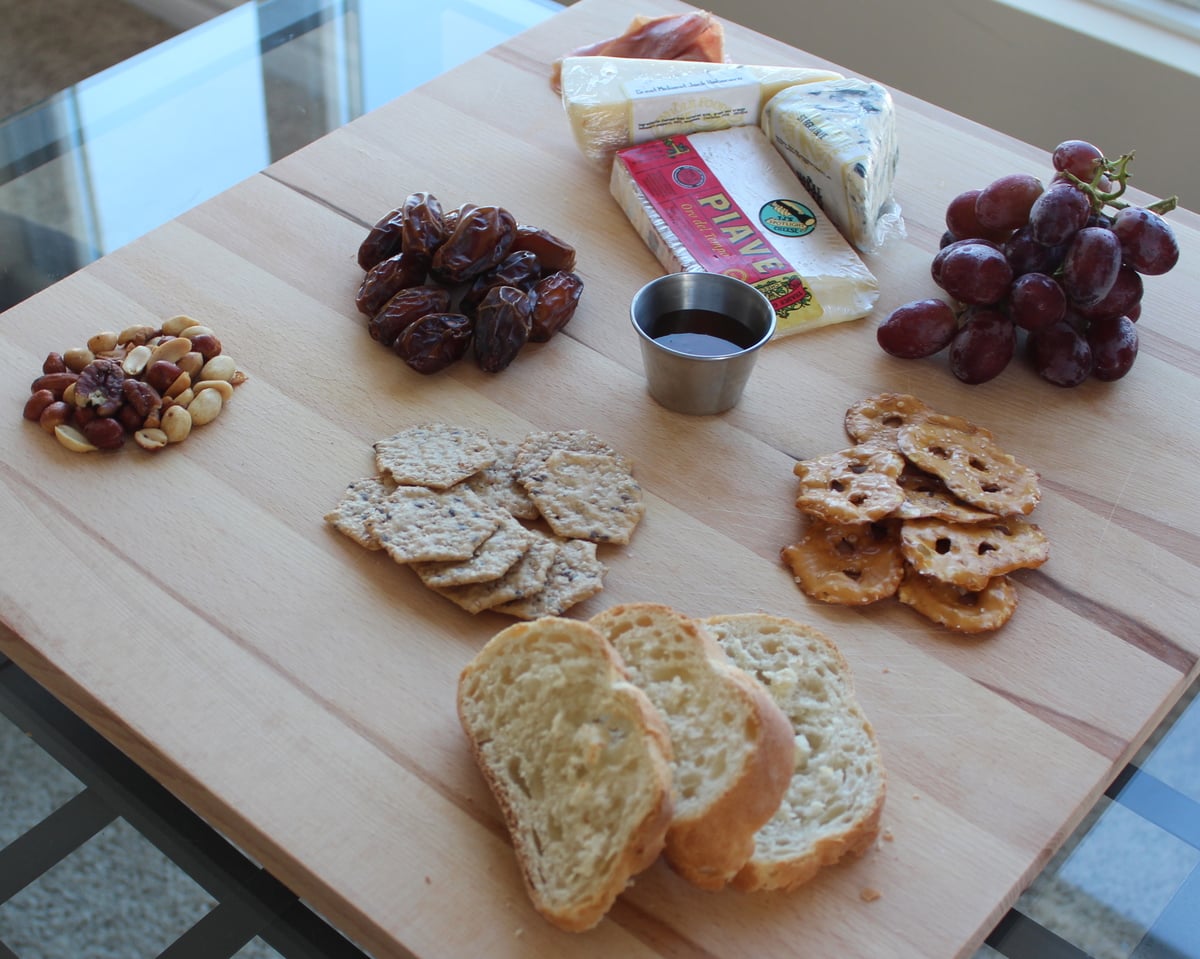 Ingredients
cheeses (I like a combination of hard, soft, strong and mild)
thinly sliced prosciutto
dates (seeds removed)
grapes
nuts (almonds or mixed)
baguette (toasted and sliced)
pretzels (or pretzel crisps as seen above)
crackers
honey (or honeycomb if you feel like splurging, $20 at Whole Foods)
I like to purchase my cheeses at Whole Foods because they have an amazing little bin called the "Snack Cheese" or "Value Cheese". It is simply the smaller cuts of cheese from each wheel which they sell for under $4 each.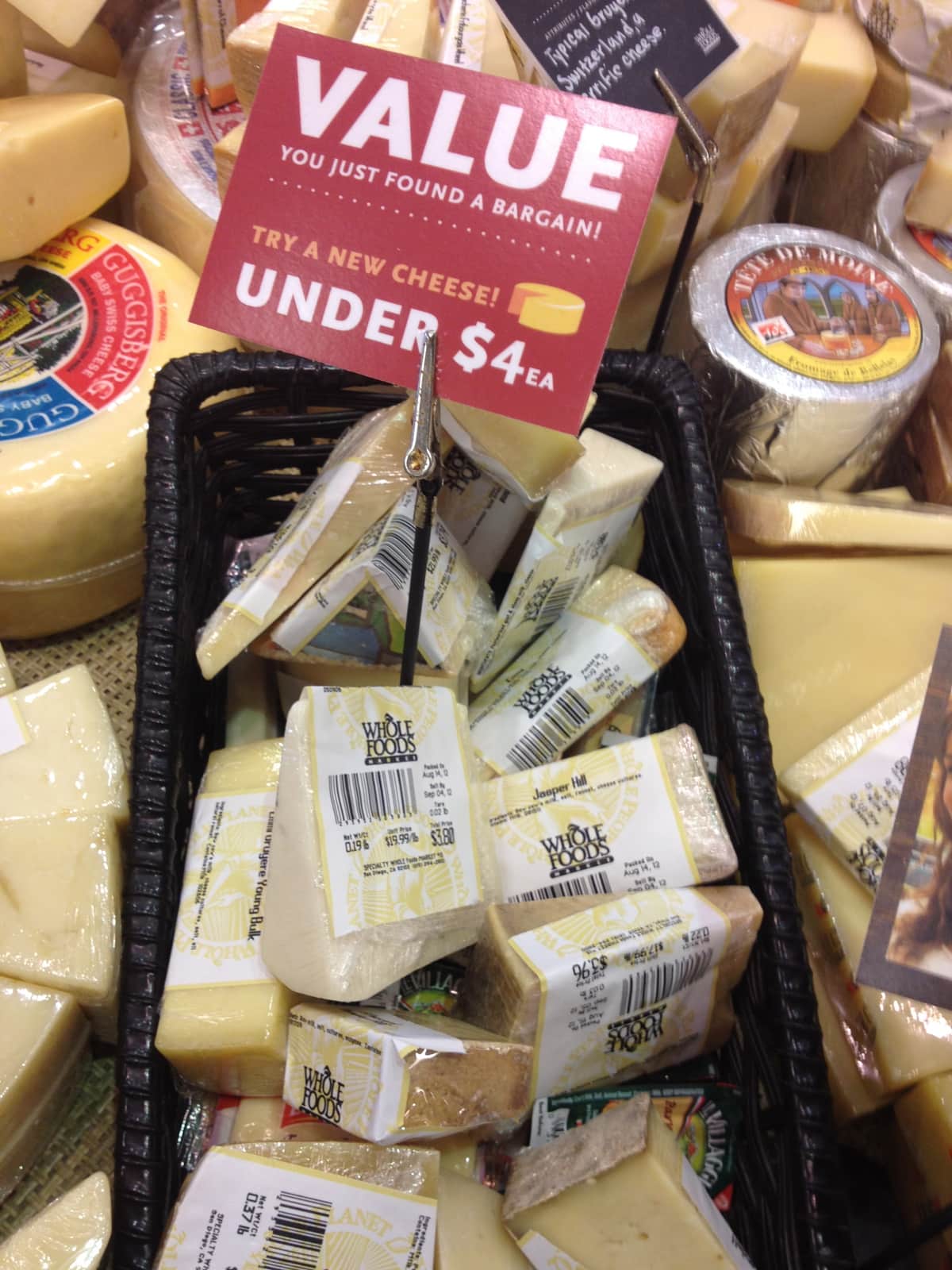 This is the perfect way to construct a deluxe cheese plate with many different varieties without breaking the bank! This is also the perfect opportunity to try a new, unique cheese that you might not have tried otherwise!
There are a few ways to serve the cheese plate. The above display uses a large wood board I purchased at Ikea for $9.99.
If you would like to display the different varieties of cheese you are using, you can add small display chalkboards. I purchased the ones seen here at Williams-Sonoma for $29.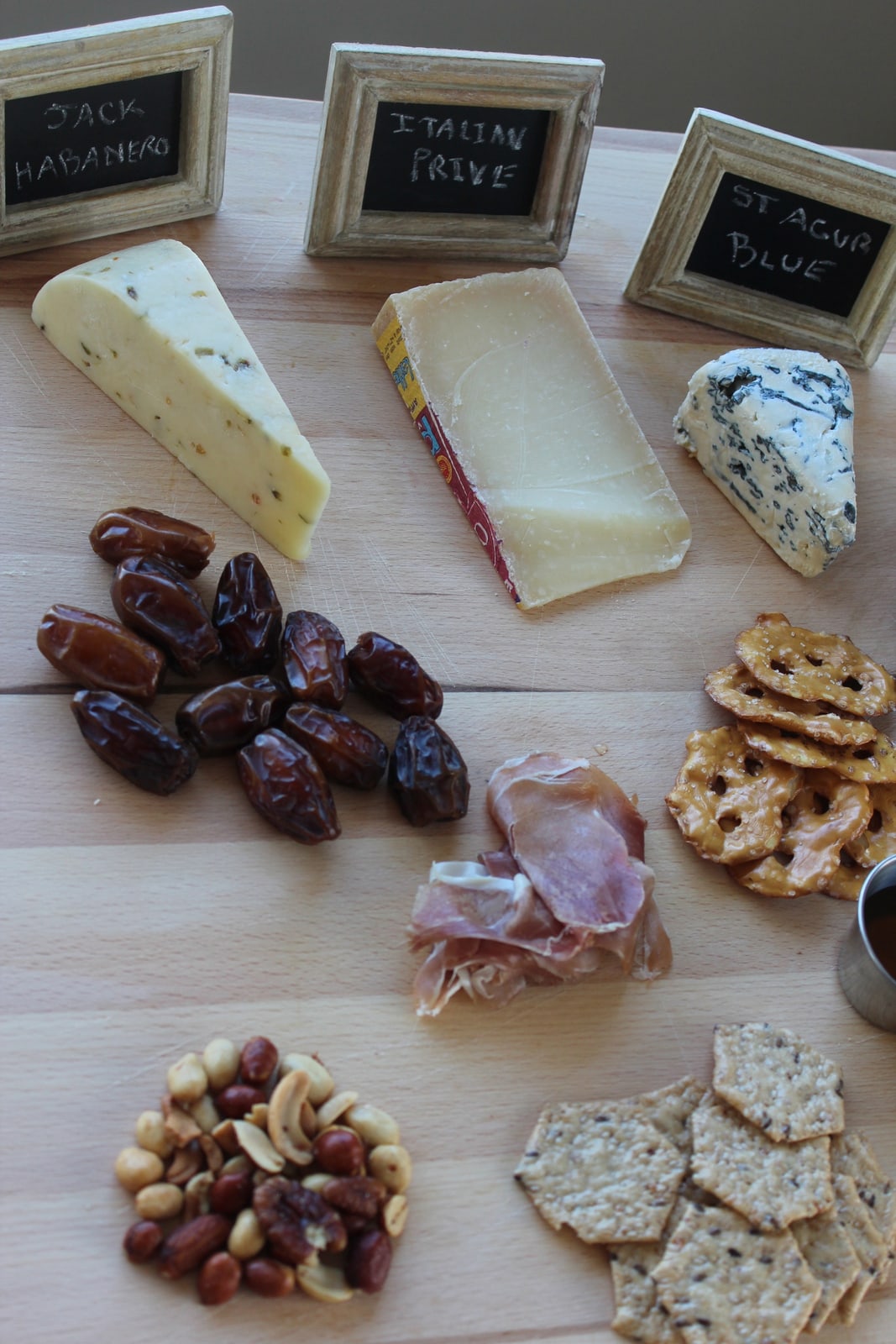 These are so cute and can be used as labeling boards for a number of different things.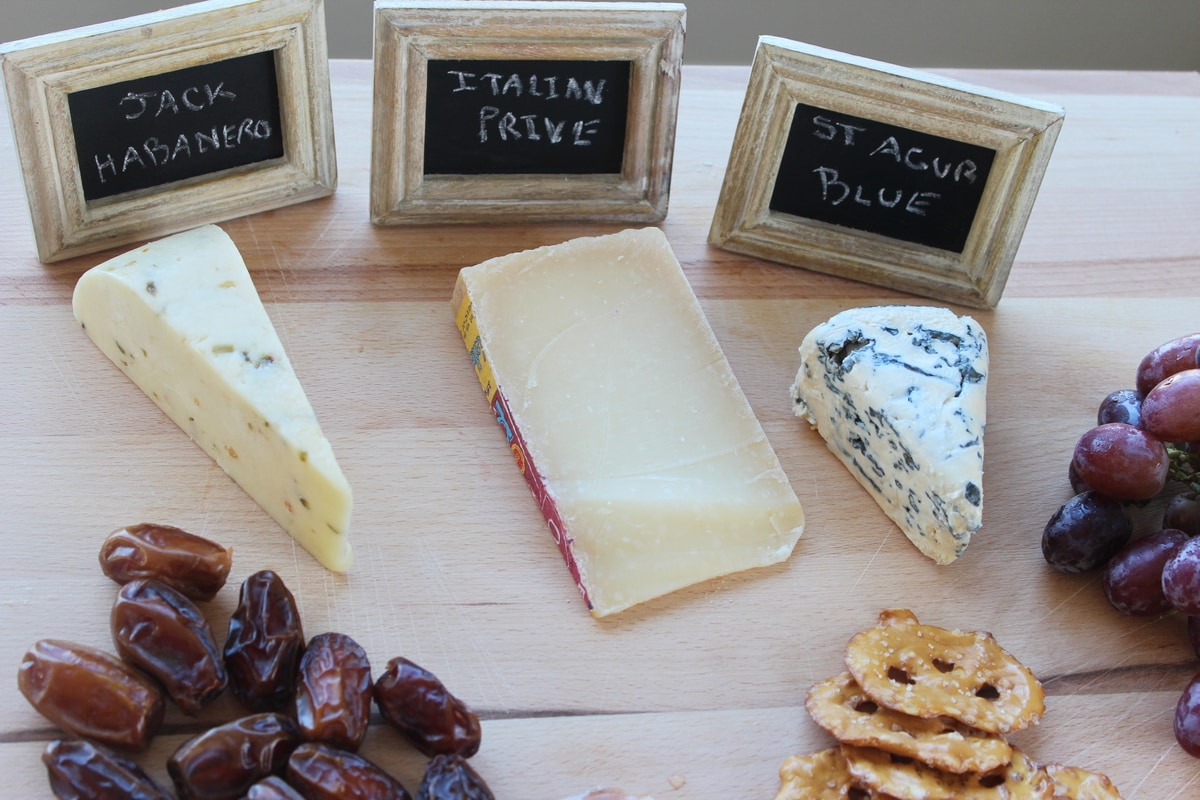 Another display option which will save you a little money is to simply wrap a blank white address label around a toothpick and write the cheese variety on the label to display what type of cheese it is.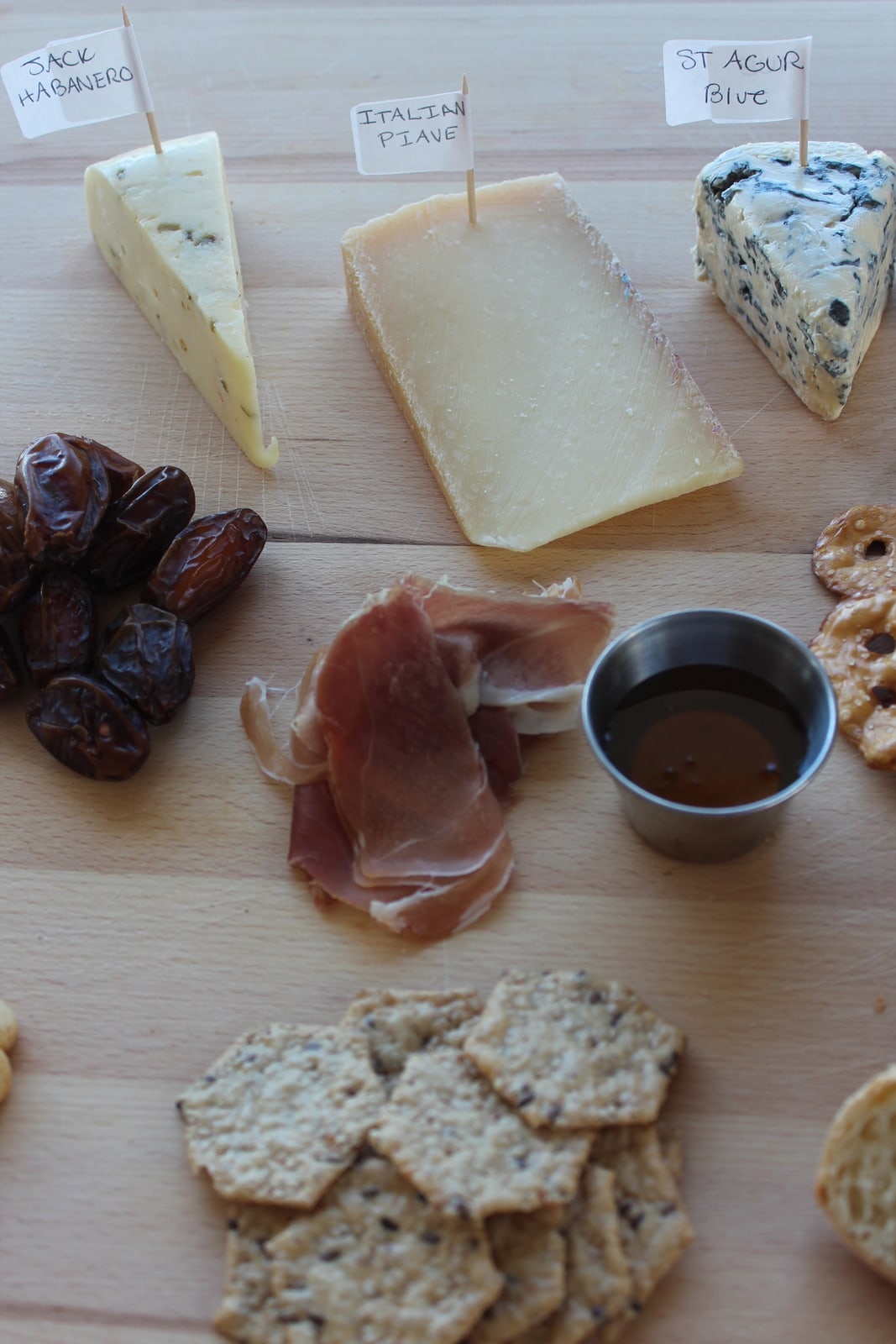 This is a quick and simple display method that combines supplies most people already have at home.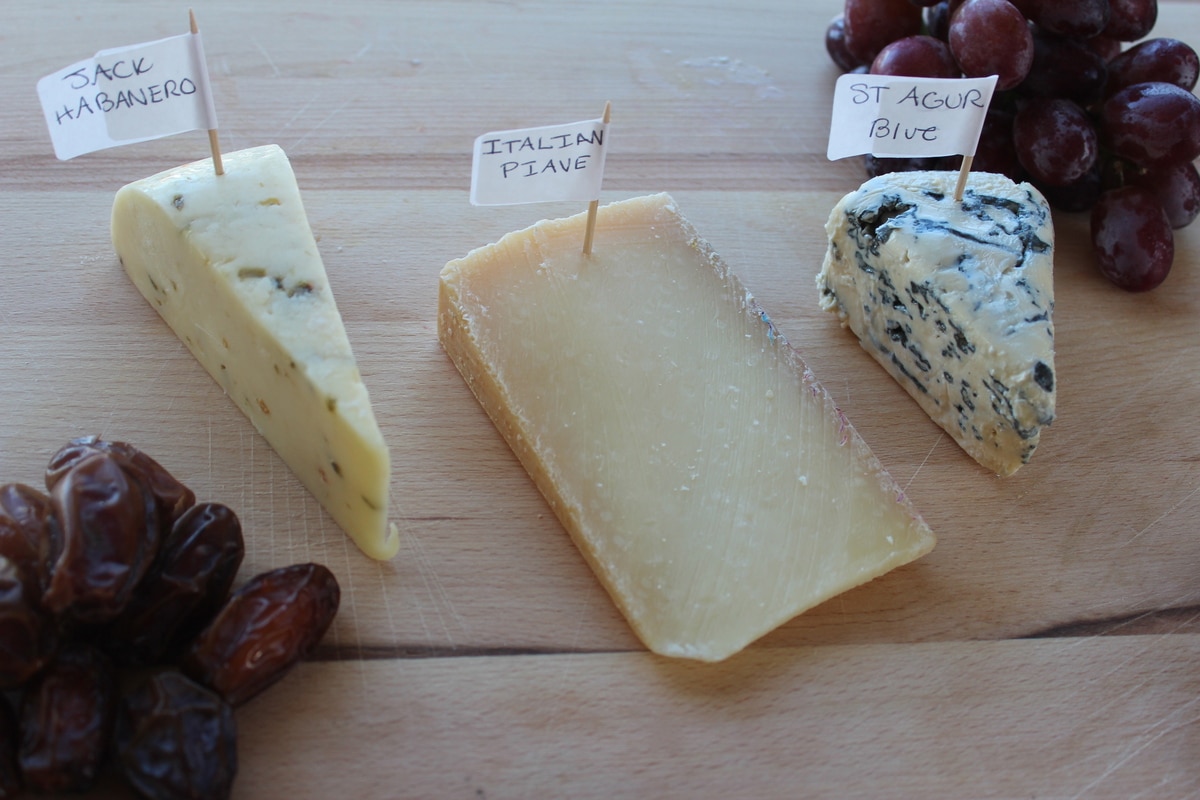 The final cheese plate display option involves one component only, a homemade chalkboard using a Dollar Tree silver tray spray painted with chalkboard paint.
Simply write the name of each cheese on the plate with chalk next to the appropriate cheese.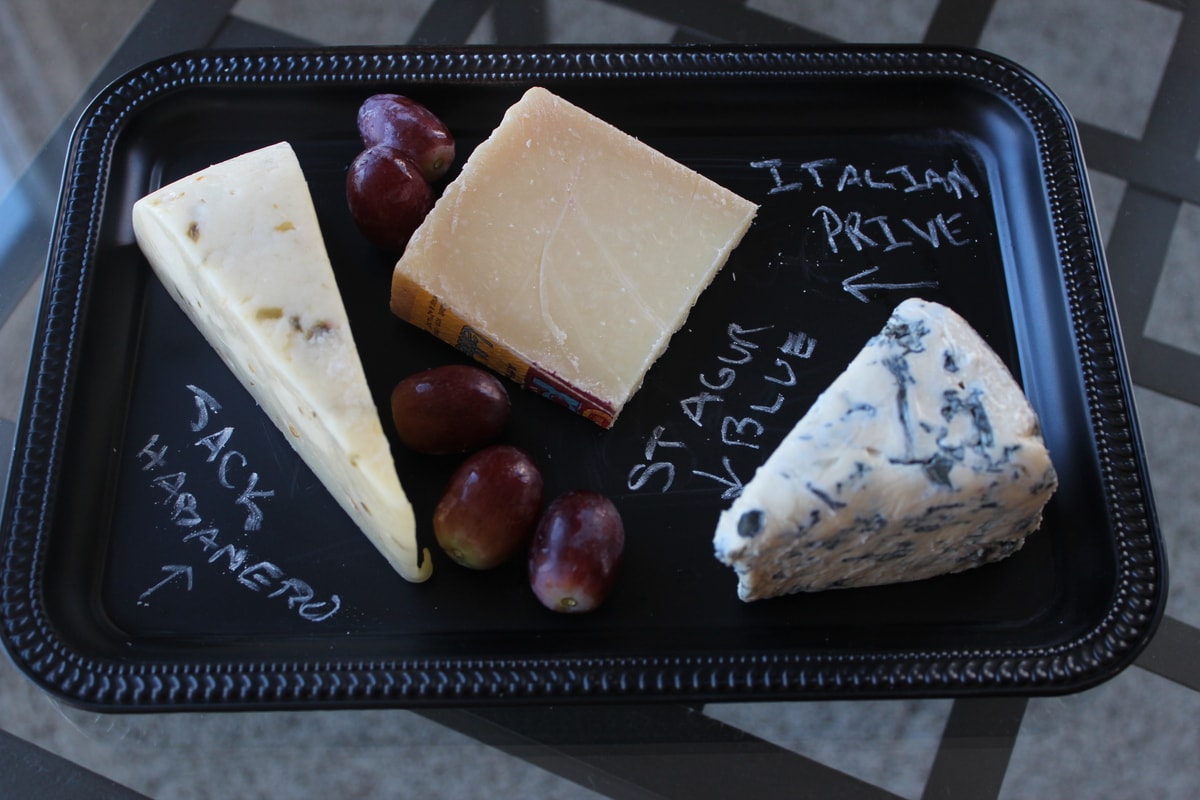 Enjoy the perfect cheese plate before your next dinner, at your next party or on a Wednesday night, just because!
We are a participant in the Amazon Services LLC Associates Program, an affiliate advertising program designed to provide a means for sites to earn advertising fees by advertising and linking to amazon.com.