Baked gluten free chicken parmesan is an easy recipe, made in just 29 minutes! Serve it with spaghetti squash for a healthy, low carb option, or with gluten free pasta.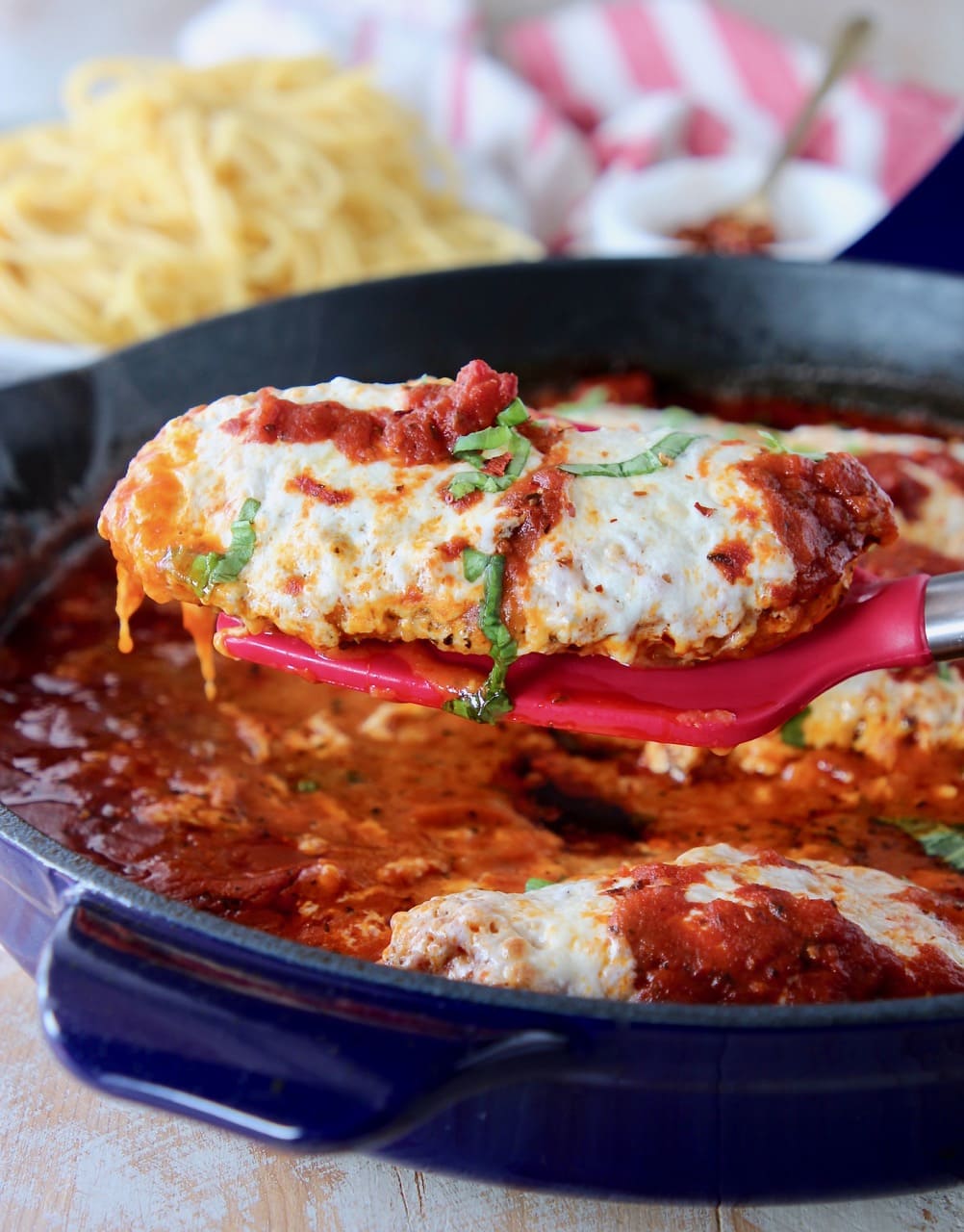 Chicken parmesan has always been one of my favorite Italian dishes. And that's saying a lot, because I love Italian food!  It's cheesy, saucy and easy to make!
Creating gluten free chicken parmesan is as easy as swapping out traditional breadcrumbs for gluten free breadcrumbs. And serving the dish with gluten free pasta, spaghetti squash or zucchini noodles.
This isn't the first Italian recipe I've made gluten free. These Bruschetta Grilled Chicken Zoodle Bowls are a wonderfully healthy, gluten free Italian recipe. And this Gluten Free Pasta Fagioli Soup is a gluten-free spin on the popular Olive Garden recipe. It's easy to make in an Instant Pot or slow cooker!
My family loves this Gluten Free Chicken Parmesan recipe, and I love to make it! It's made in only 29 minutes, it's so easy & the result is totally delicious!