Looking for the perfect gift to buy your friend or family member for Christmas? Look no further than these Top 20 Gifts for Foodies, ranging from $5 – $250!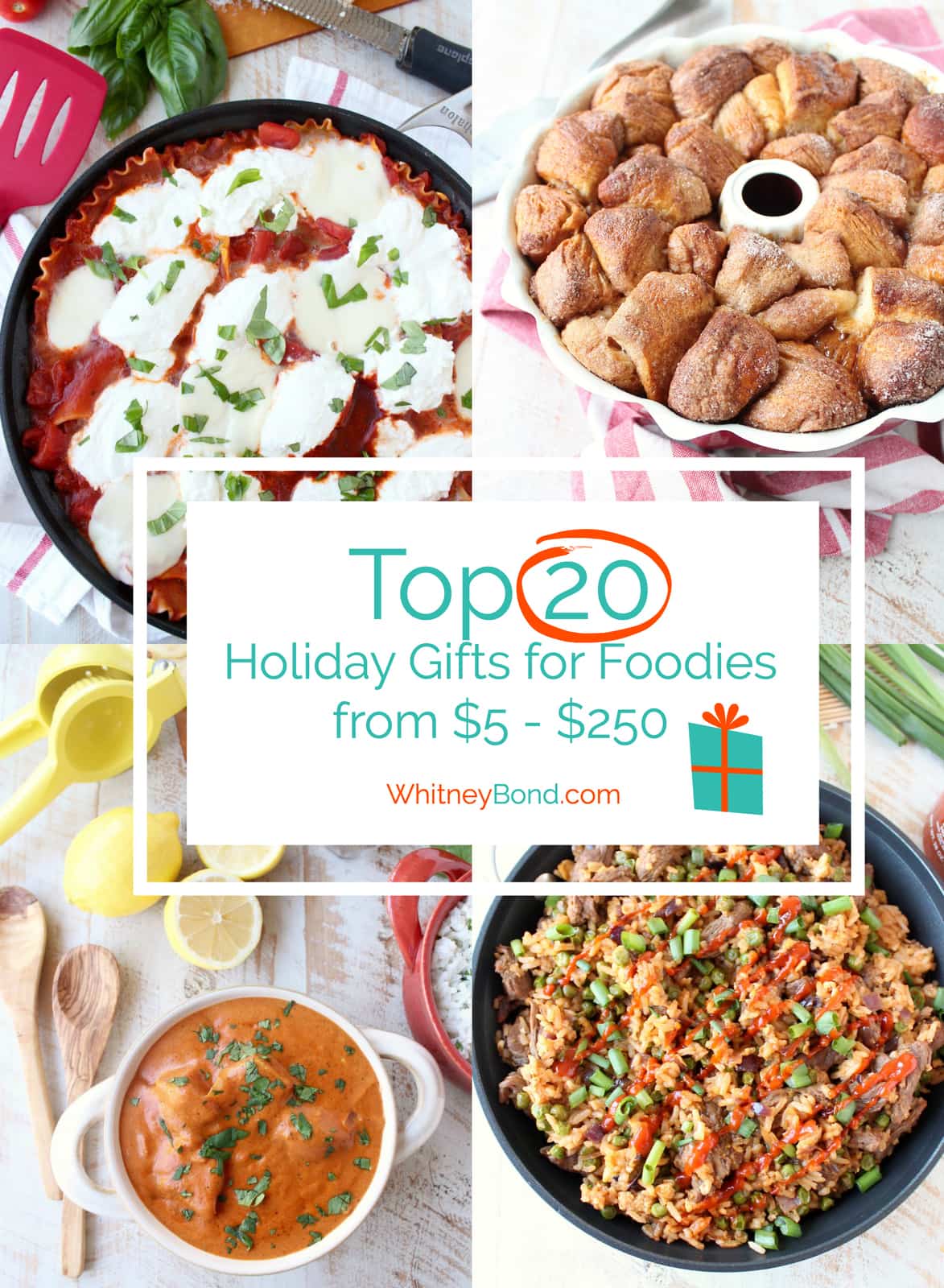 It's December y'all, a time for eating, drinking and gift giving!
I don't know about you, but I've spent the last 3 days going back and forth between e-mails, text messages and conversations with my boyfriend and family on what to get each other! Gift giving can be so stressful! 
After all of the decision making for my family, I thought, "hey, my friends reading WhitneyBond.com probably need a little gift guidance too", so I decided to put together this guide of the top holiday gifts for foodies! I included 4 different price ranges to help you find the perfect gift at the perfect price!
I also, added a list of "recipes made with this gift" below each one. You can easily hop over to two or three of these recipes, print them out and include them with the gift! Your friends and family will love that they have a new kitchen toy to play with AND a couple of new recipes to go with it!