This AMAZING Korean Fried Cauliflower recipe is easy to make and tossed with the most delicious Korean BBQ Sauce! Cauliflower florets are dipped in a wet batter made with rice flour, then pan fried and tossed in the sauce. This scrumptious, simple recipe is both gluten free and vegetarian!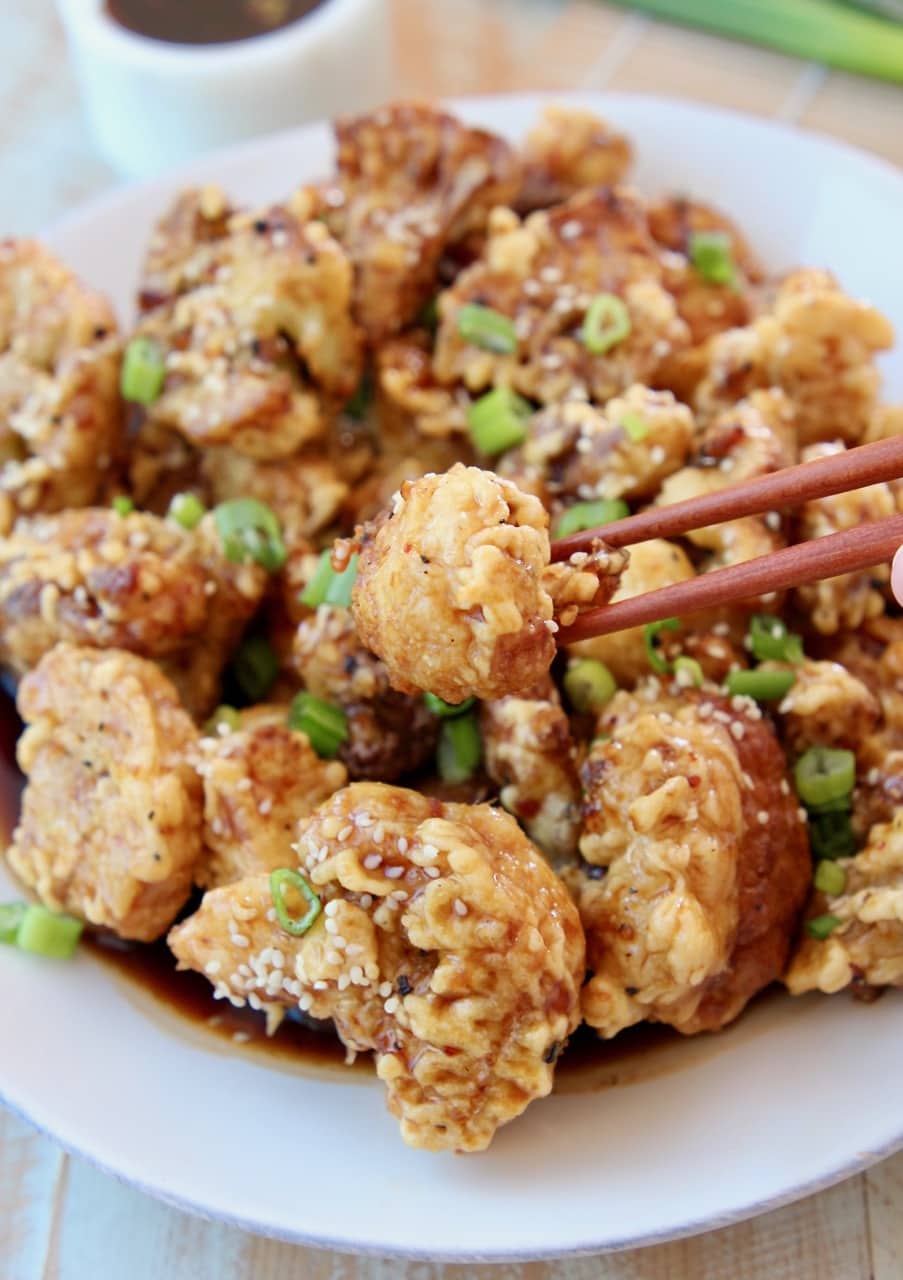 You guys, this is my 100th recipe with this Korean BBQ Sauce. Ok, maybe it's just my 8th, but soon it will be #100! I just can't stop putting this Korean BBQ Sauce on everything! It's so delicious and easy to make!
Slow Cooker Korean BBQ Chicken Tacos are a super fun twist on Taco Tuesday. Korean BBQ Chicken Pizza is the best spin on BBQ Chicken Pizza ever!
I love meal-prepping with this easy Korean BBQ Beef recipe. You can serve it in tortillas, lettuce wraps or over rice. And don't even get me started on these Korean BBQ Short Ribs. Seriously mouthwatering!
As you can see, I've made a lot of meat-centric recipes with this Korean BBQ Sauce. But the sauce itself is actually vegan! I decided that it was about time to make a veggie dish with this delicious sauce. This is how Korean Fried Cauliflower was born!
Crispy fried cauliflower + the best Korean BBQ Sauce ever = a match made in heaven!