This Blueberry Pastry recipe is guaranteed to make your mornings more delicious! It's easy to make with a can of crescent rolls, cream cheese & blueberries!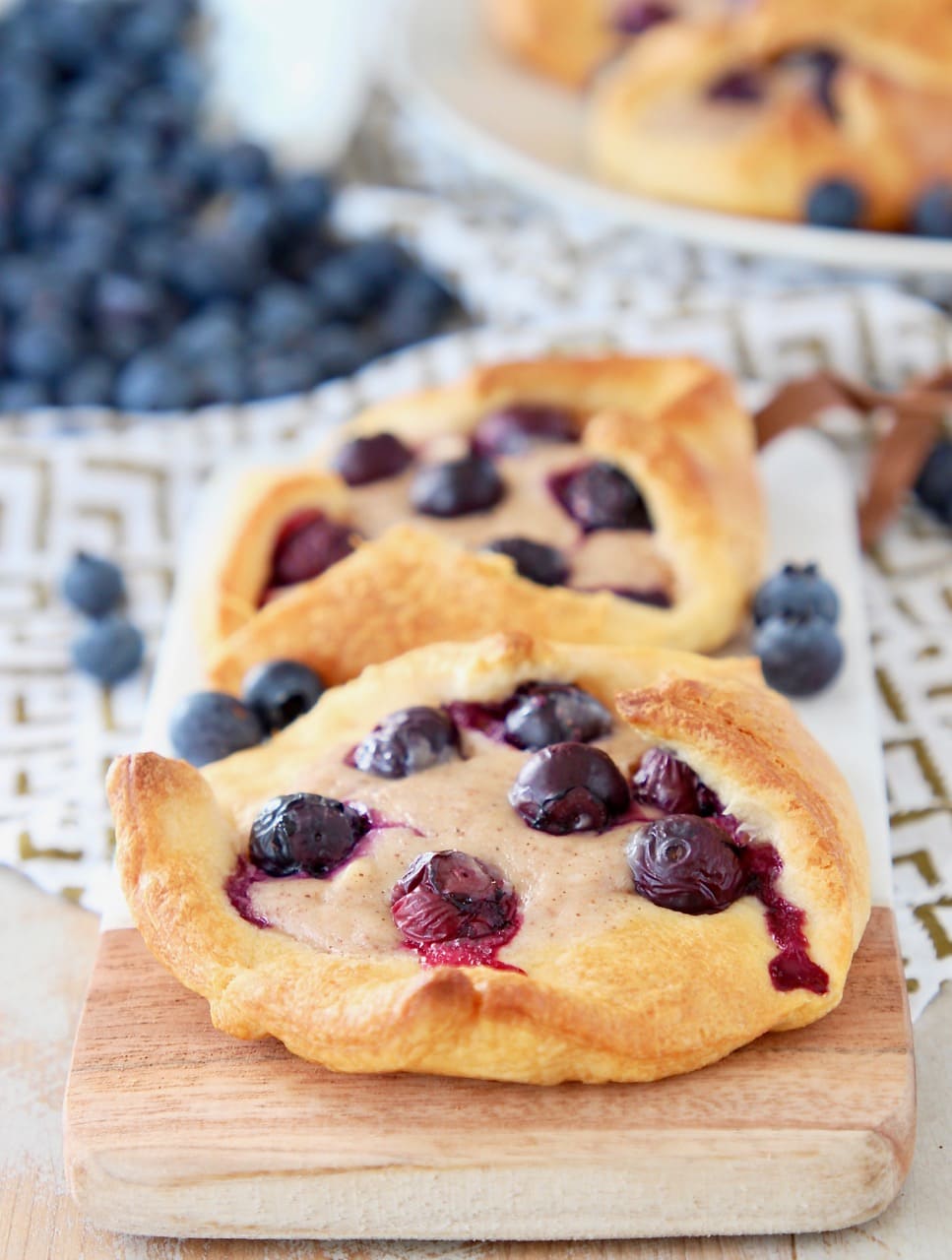 No berry makes my heart pitter-patter quite like the blueberry!  Little bites of happiness, I pop these blue treats like they're M&M's!
Making Blueberry Cream Cheese Muffins is a regular weekend occurrence at my house and these Gluten Free Blueberry Oat Bars are a must when my brother and sister in law come for a visit!
I was inspired to make this Blueberry Pastry recipe after having what I lovingly nicknamed "blueberry delights" at Shade Hotel in Manhattan Beach. When I lived in LA, my friend Christian managed the hotel and my friend Greg was the chef.  I loved frequenting their brunch,  mainly for these little blueberry pastry treats!
They may just be Blueberry Pastries to everyone else, but to me they will always be Blueberry Delights! 🙂