It's easy to make a delicious, healthy, vegan & gluten free Mexican Quinoa Salad for a side dish or entree! This salad is filled with black beans, tomatoes and bell peppers. It contains 14 grams of plant based protein per serving. And it's made in just 29 minutes!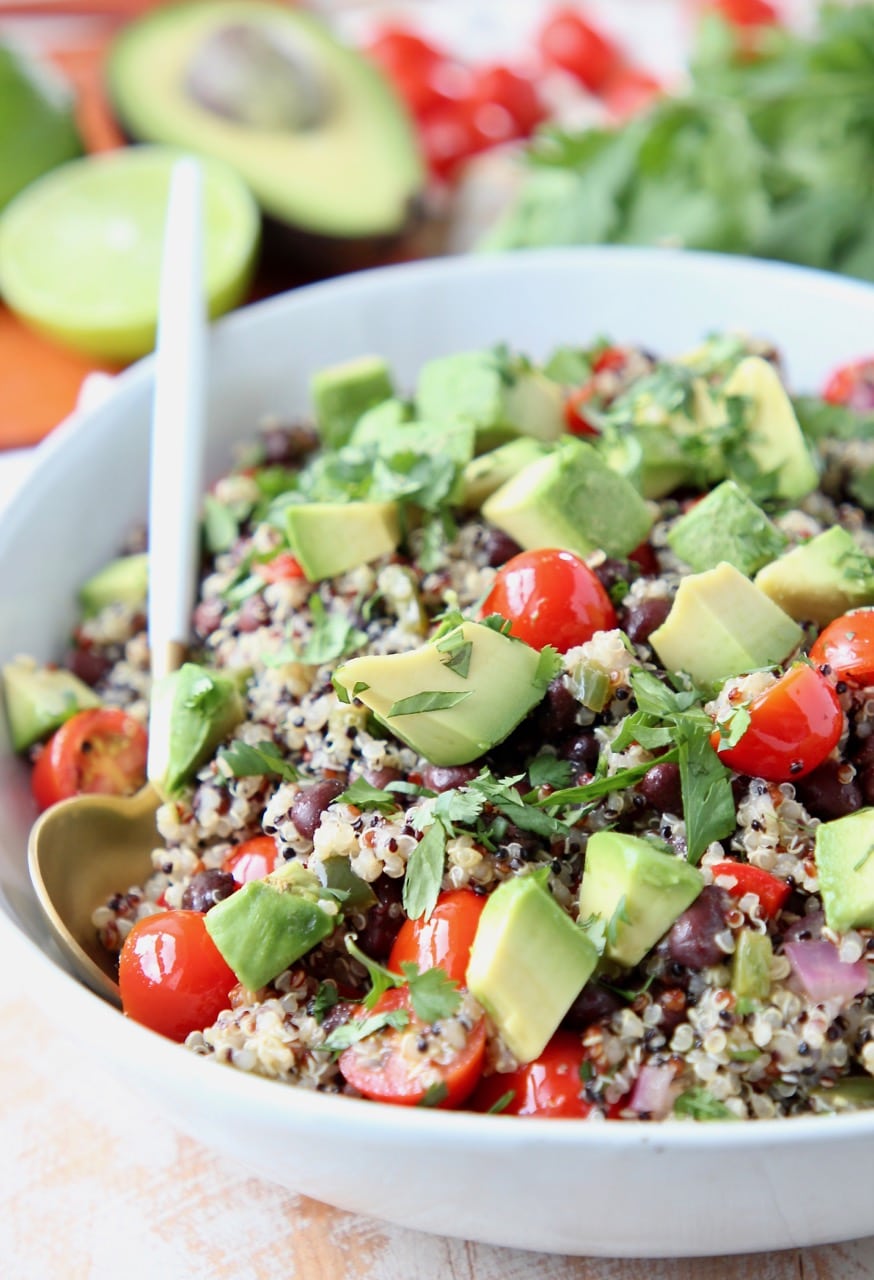 Quinoa is the perfect healthy grain to create a nutritious side dish or salad. This Mexican Quinoa salad is not only super healthy, it's also perfect for those with food sensitivities. It's gluten free, egg free, dairy free and peanut free.
It's also great for those on a vegan or vegetarian diet that are looking to pump up their protein. This salad is packed with protein, 56 grams to be exact! The salad serves four, which gives you 14 grams of plant-based protein per serving.
In addition to its health benefits, it's super easy to make, packed with flavor and totally gorgeous! You'll definitely impress your friends if you take this Mexican Quinoa Salad to a party or BBQ.
This salad can be served warm or cold, which makes it perfect to take to a party or on a picnic! Seriously, when was the last time you went on a picnic? You should probably whip up this salad and go have a picnic in the park tonight!
I also love meal-prepping this salad on Sunday or Monday and eating it for lunch throughout the week. A little fresh lime juice squeezed on top really brightens up the leftover salad!