Reuben chicken is tossed with thousand island dressing, stuffed with sauerkraut & corned beef & topped with swiss cheese for a tasty, easy dinner recipe!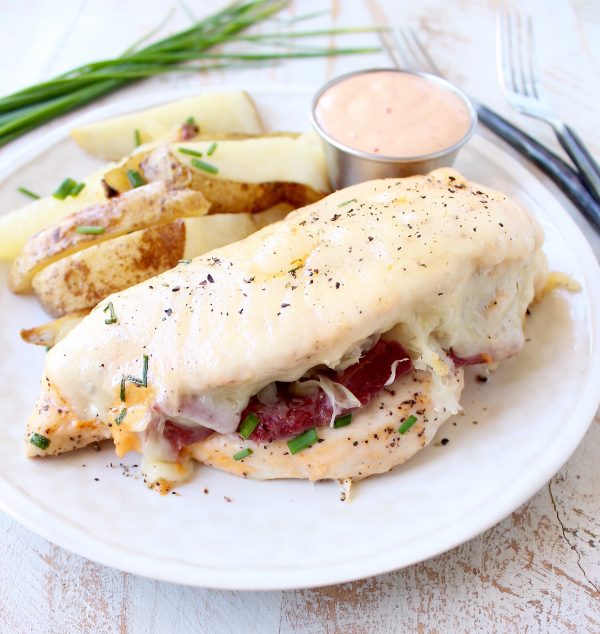 Last week was St Patrick's Day, and if you've got some corned beef leftover from the holiday, this is the perfect time to put it to good use with this Stuffed Reuben Chicken recipe!
And even if you don't have any leftover, head to the deli counter at the grocery store and pick some up, because you're going to want to make this recipe ASAP!