Taco seasoned ground beef, black beans and cherry tomatoes are tossed with ziti pasta & creamy avocado sauce in this easy, cheesy Taco Pasta Bake! It's made in just 35 minutes for a quick and easy dinner recipe!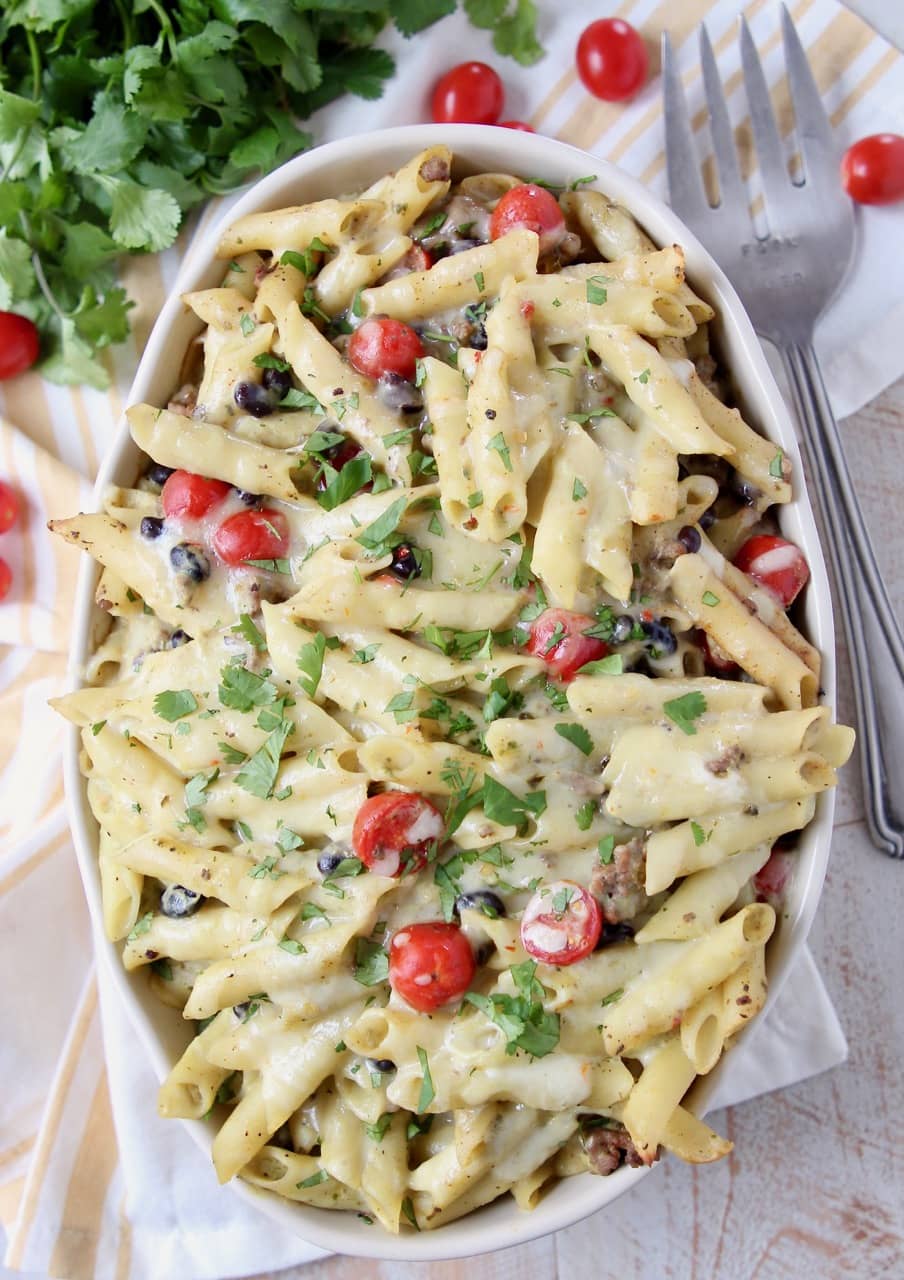 If you've ever thought, " I really love pasta and I really love tacos. I just can't decide which one I love more!" Well, you don't have to choose between the two anymore!
That's right, I took the delicious flavors of tacos and incorporated them into this pasta bake recipe. It's not only totally scrumptious, it's totally easy too and perfect for weeknight meals!
The Creamy Avocado Sauce makes this pasta recipe unique and adds so much flavor to the dish! I've been using this avocado sauce in recipes for years. It first appeared on the blog in this recipe for Mexican Stuffed Shells.
These recipes are very similar, but in this Taco Pasta recipe I decided to simplify things. Instead of stuffing the ingredients into individual pasta shells, I simply tossed all of the ingredients together.
I've also used this avocado sauce to make the most delicious Chicken Enchiladas and Creamy Avocado & Corn Vegetarian Enchiladas.
The combination of flavors in this Baked Taco Recipe are fantastic! From the light and creamy avocado sauce, to the taco seasoned ground beef. I could eat this dish for every meal for a week.. and I have!
I promise, you want to make this recipe for dinner tonight!