THE San Diego Cheeseburger
This post may contain affiliate links.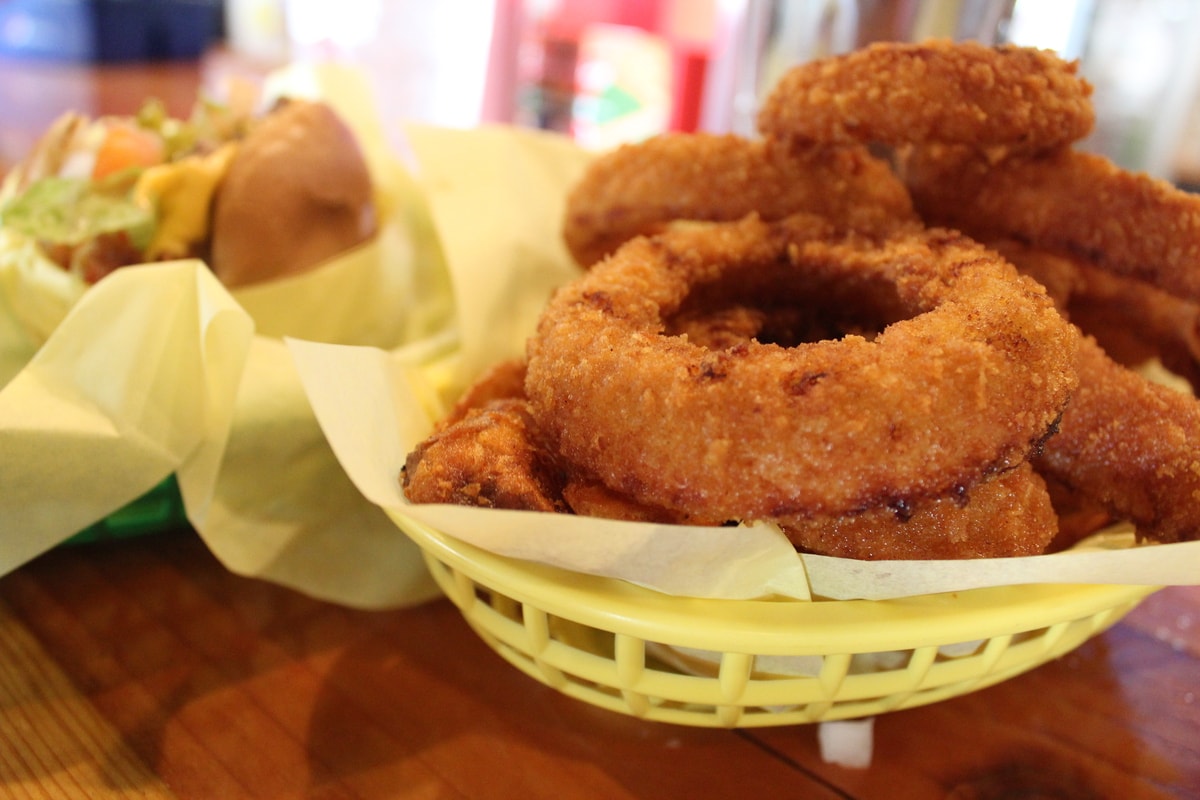 In San Diego there is an ongoing debate in the city, not about politics or the environment, but simply about where to find the best burger. The two contenders are Hodad's and… that other burger joint in Pacific Beach.
My winner is and will always be, Hodad's!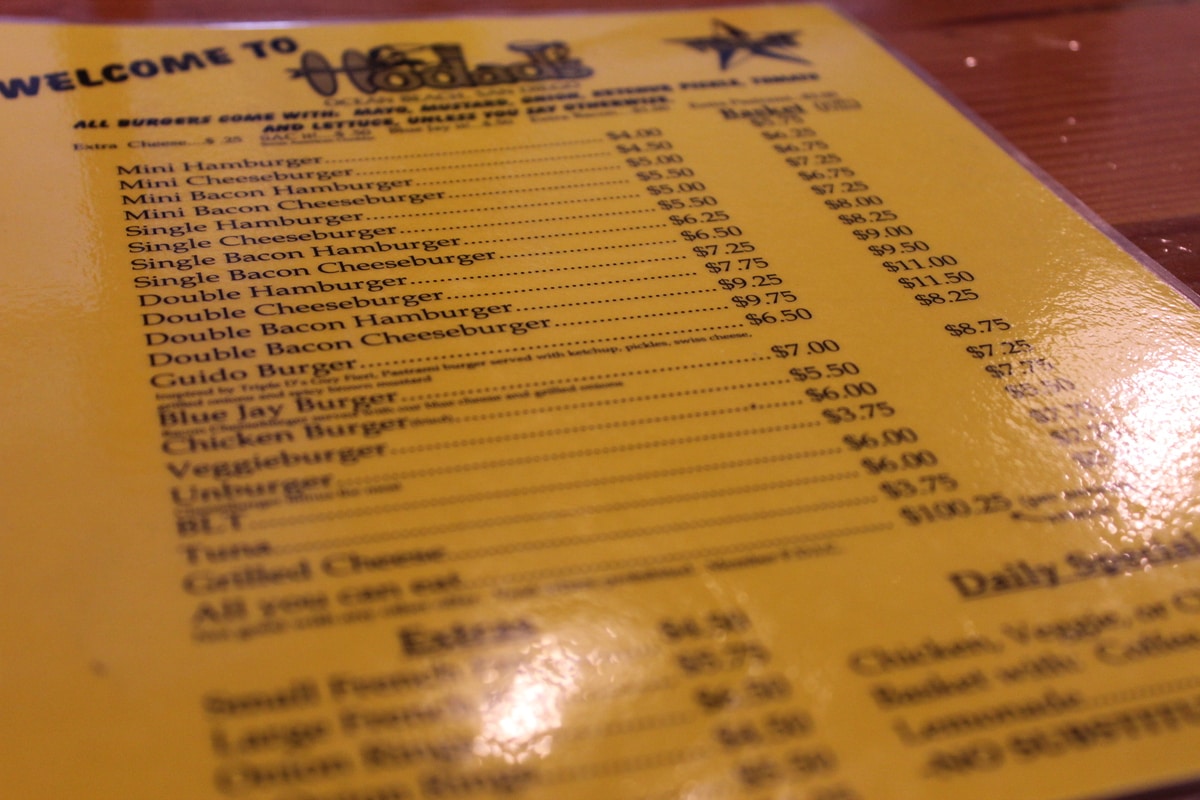 It's not even so much the burger though, it's the combination of a piled high juicy burger with a side of thick and crispy homemade fries and freshly battered onion rings.
And oh yeah, the ringer, the chocolate milkshake which is flown down by little angels from Heaven every time one is ordered. Yes, that is how amazing this milkshake is.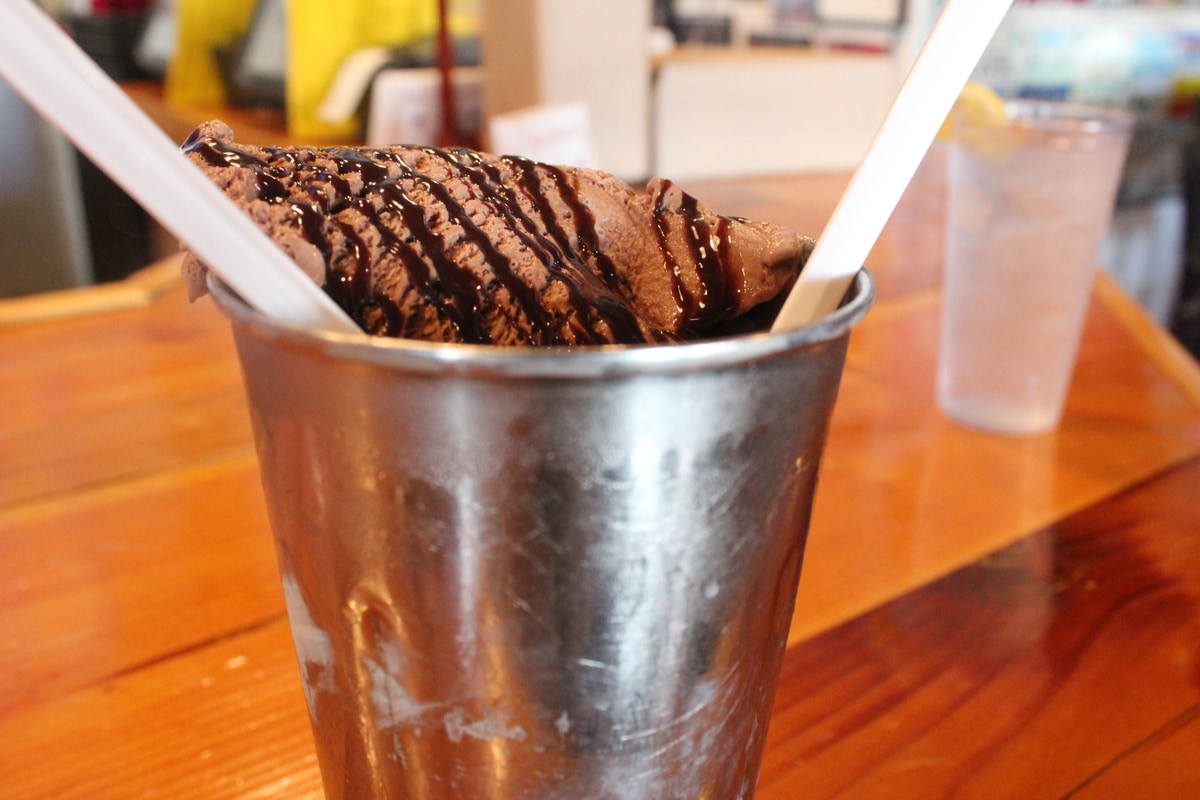 It's chocolate ice cream with chocolate milk with chocolate syrup, blended up and topped with more chocolate ice cream and chocolate syrup.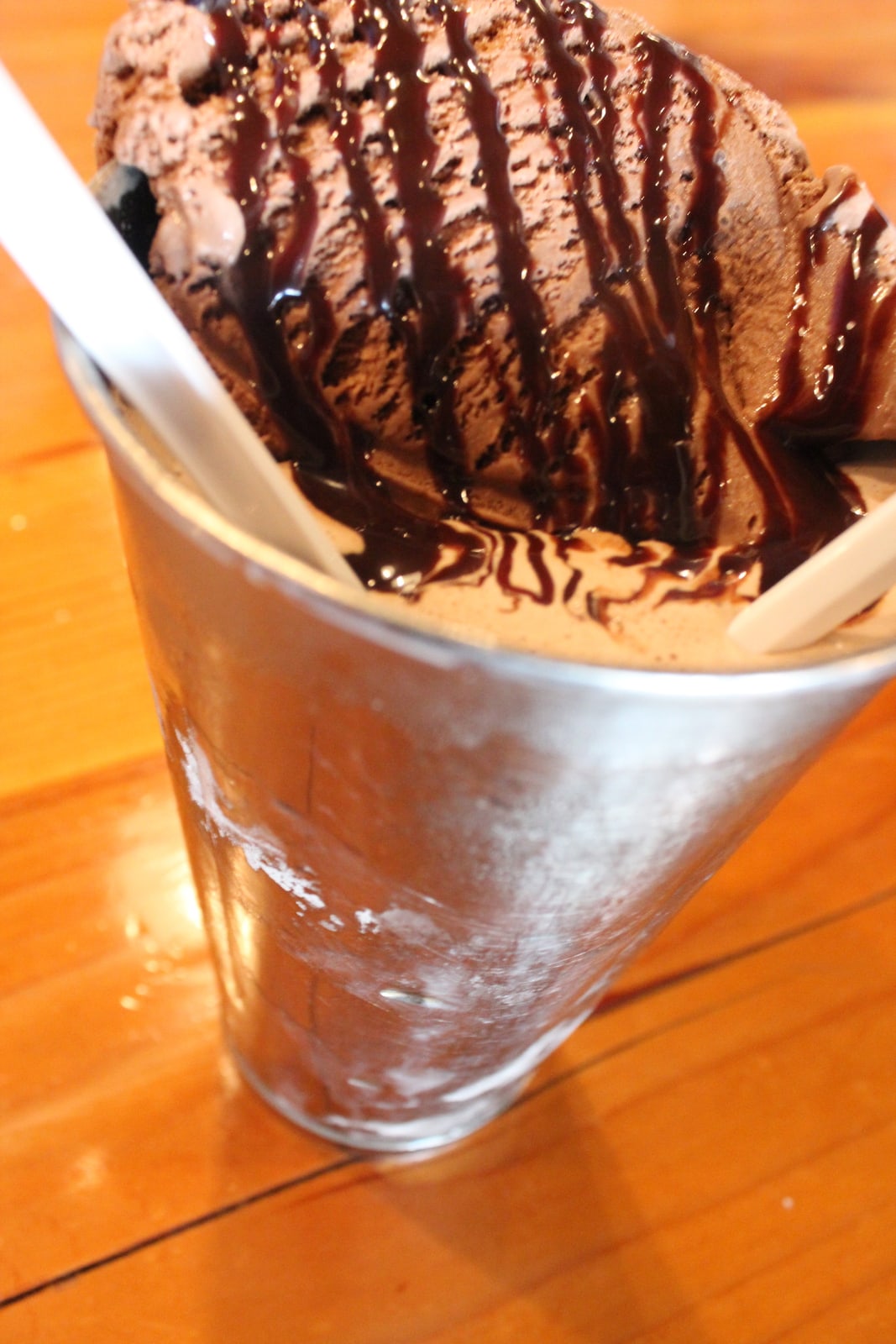 Do I look happy here?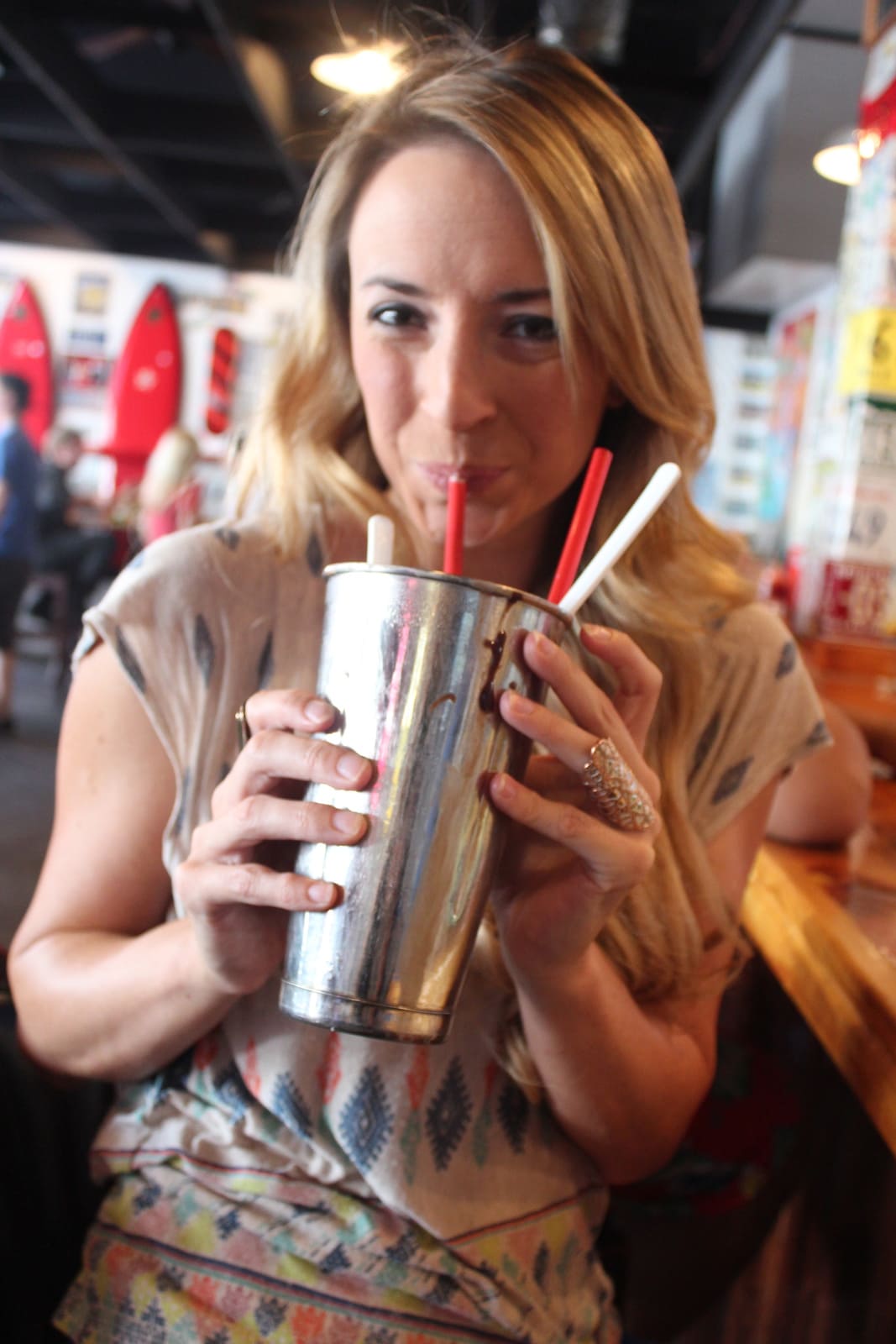 Blissful maybe? I think ecstatic would be the word I'm looking for. And who wouldn't be with this deliciousness in front of you!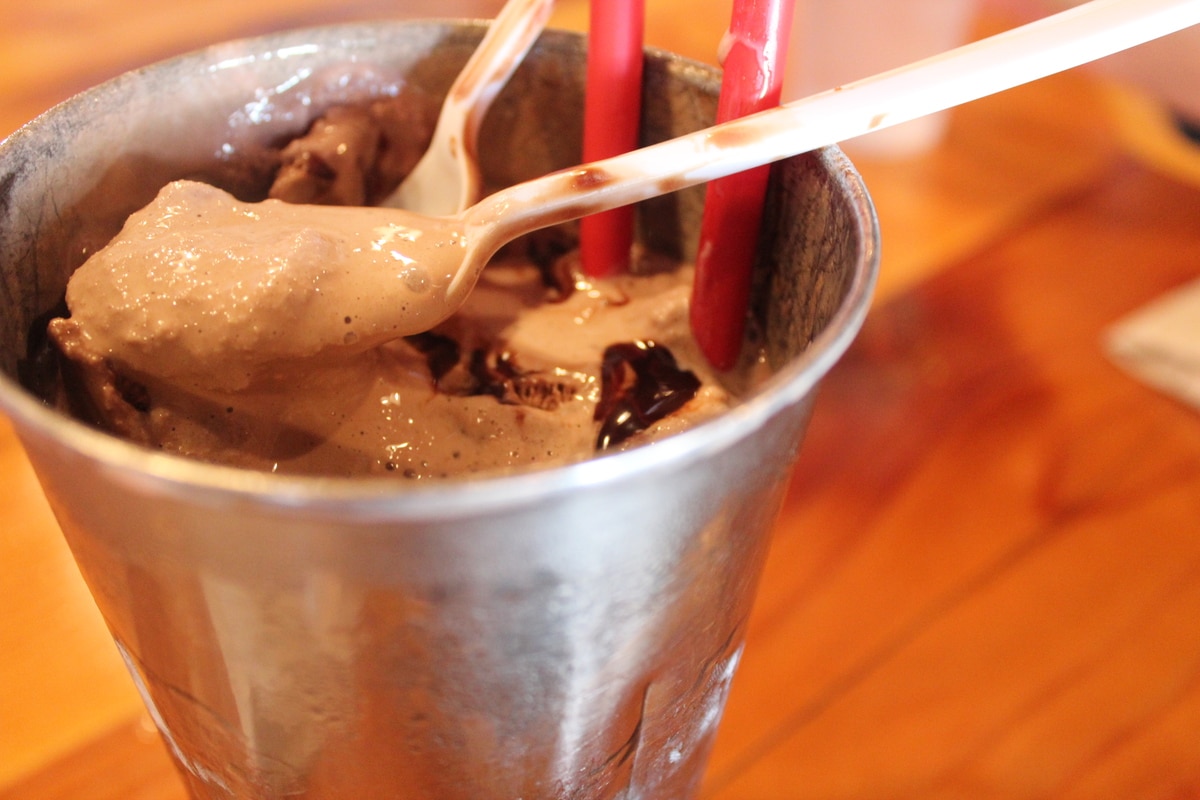 Yes, that is two spoons you see. I actually shared this little piece of Heaven with my Mom.
After all, I did have to save some room for the real deal, THE San Diego cheeseburger.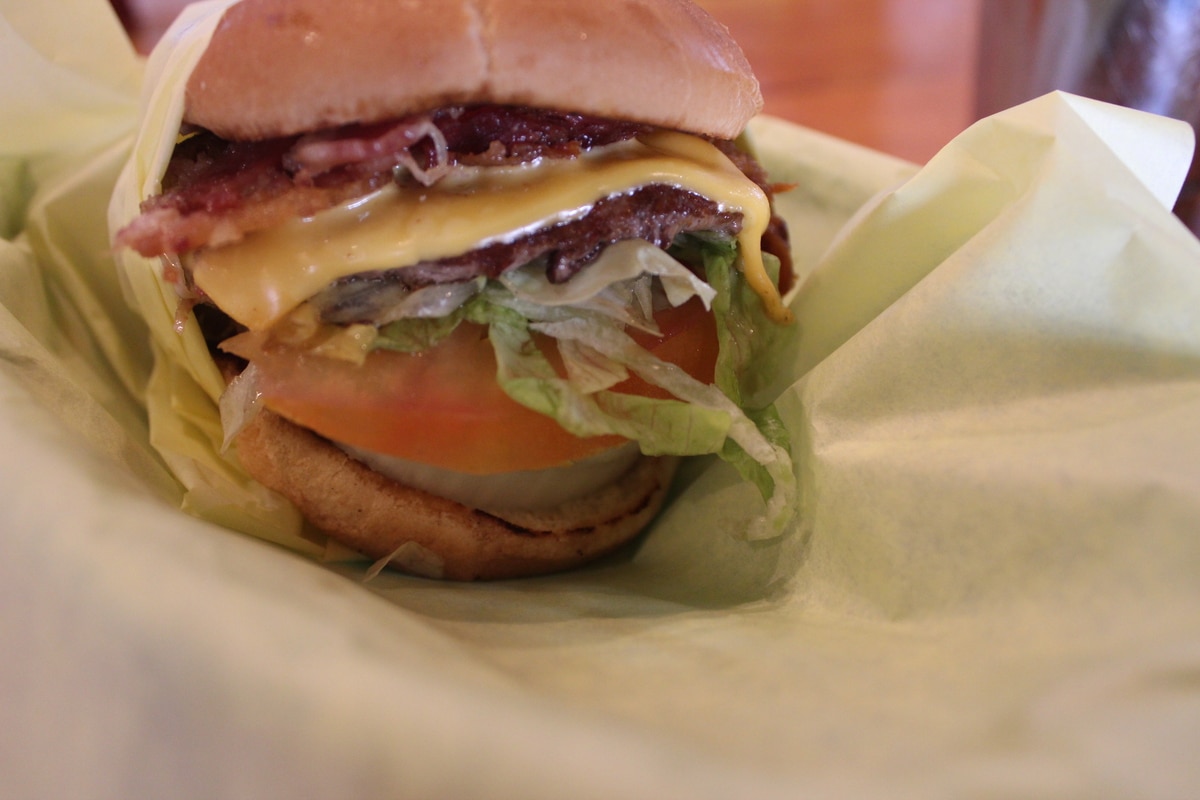 This is the MINI bacon cheeseburger. Yes, Mini. There is also a single and a double with the increase in size to boot.
Don't be fooled, I have taken down a double before, but with the double there is generally no room left in the belly for the scrumptious sides, and that is just a crime.
Although I may not go for the "can't even wrap your mouth around the whole burger" double, I definitely don't skimp on the toppings. Delicious American cheese, crispy bacon, lettuce, tomatoes, pickles and their thick cut white onions, which takes me to my next topic of discussion, the almighty onion rings.
I will admit, I did some Onion Ring battering during my 9 month stint of working at Sonic when I was 16. It's not a fun job, but it has to be done to get those super fresh, never frozen, crispy bites of delicious fried onion.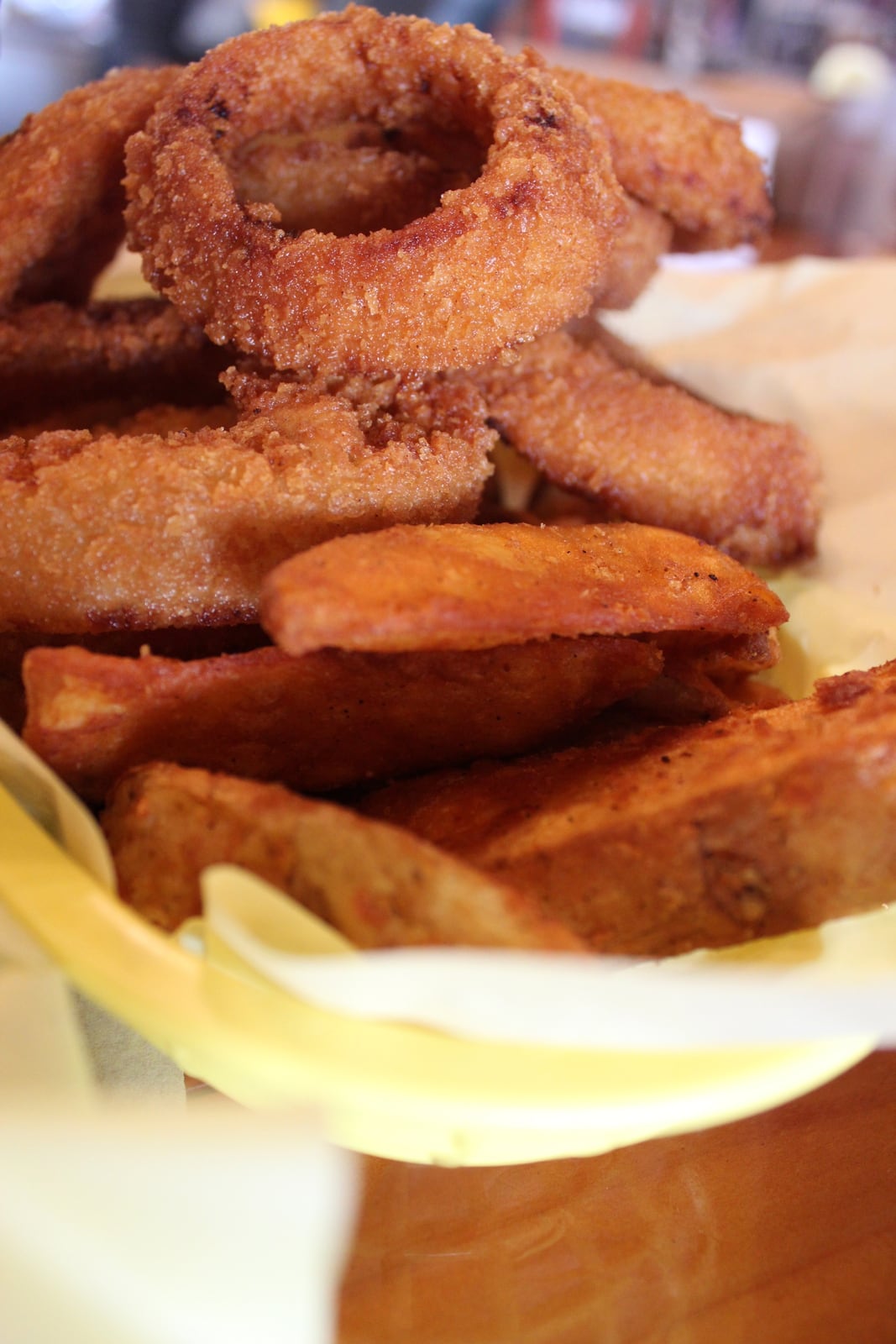 See what's hiding below that massive pile of crisp onion goodness, yeah that would be their fresh-cut fries. Thick cut, well seasoned and, you guessed it, delicious!
Don't just take my word for it. My man Guy thought it was pretty good too! So good, that he did a little show about it. Maybe you've heard of it, Triple D, AKA Diners, Drive Ins and Dives.
THE San Diego Cheeseburger originated in Ocean Beach at the first Hodad's location. Since then they have opened a second location in Downtown San Diego. Now, I'm all for expanding successful businesses but I will admit I was weary of trying out the "non-orignal" Hodad's.
Would it be the same? Would those little angels be able to find the new location to drop down my heavenly milkshake? Was there something about the ocean air coming in off the beach that made the burger so juicy and fries so crispy?
I can now say for a fact that the downtown location is just as good as the original, the little angels found it just fine and you can expect the juiciness, crispiness and same friendly-in-a-bad-ass-sort-of-way service that you expect at Hodad's!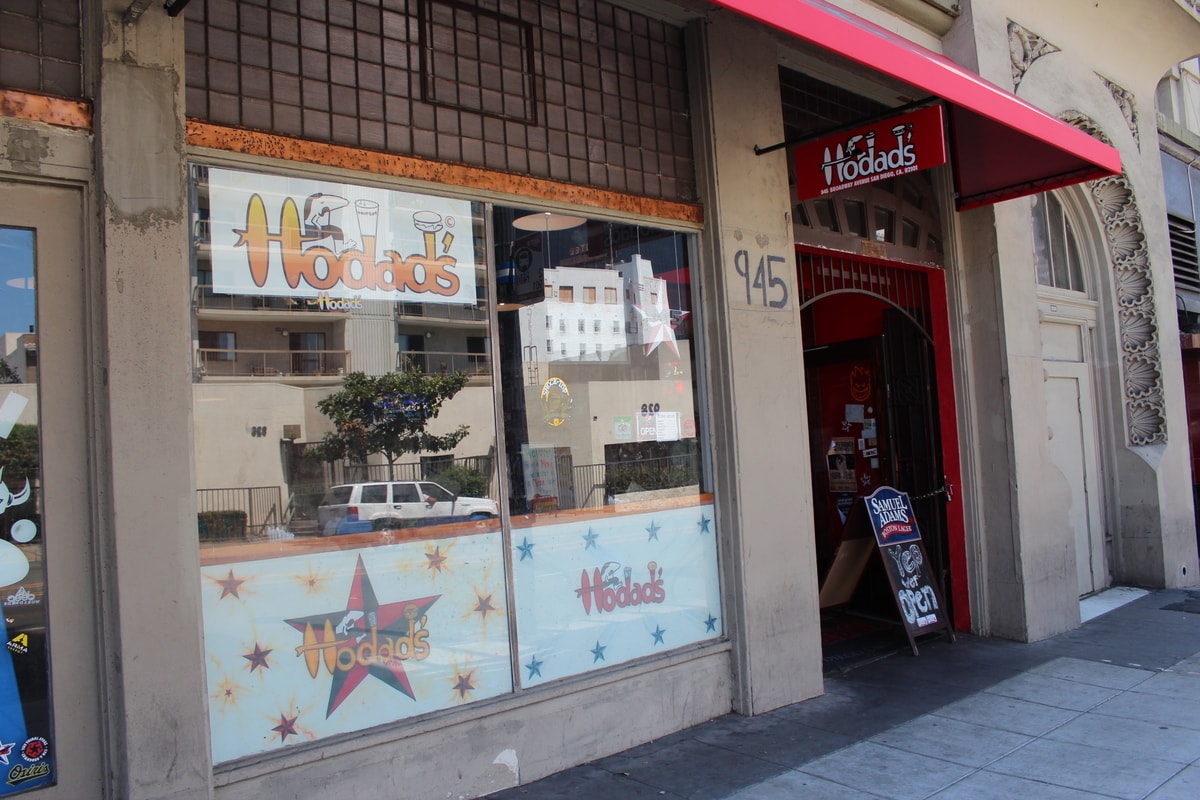 Visit the original Hodad's at 5010 Newport Ave. Ocean Beach CA 92107 or Hodad's Downtown at 945 Broadway Avenue San Diego CA 92101. You can also visit them online at hodadies.com. Dig in and enjoy!
We are a participant in the Amazon Services LLC Associates Program, an affiliate advertising program designed to provide a means for sites to earn advertising fees by advertising and linking to amazon.com.