Tiramisu Tart
This post may contain affiliate links.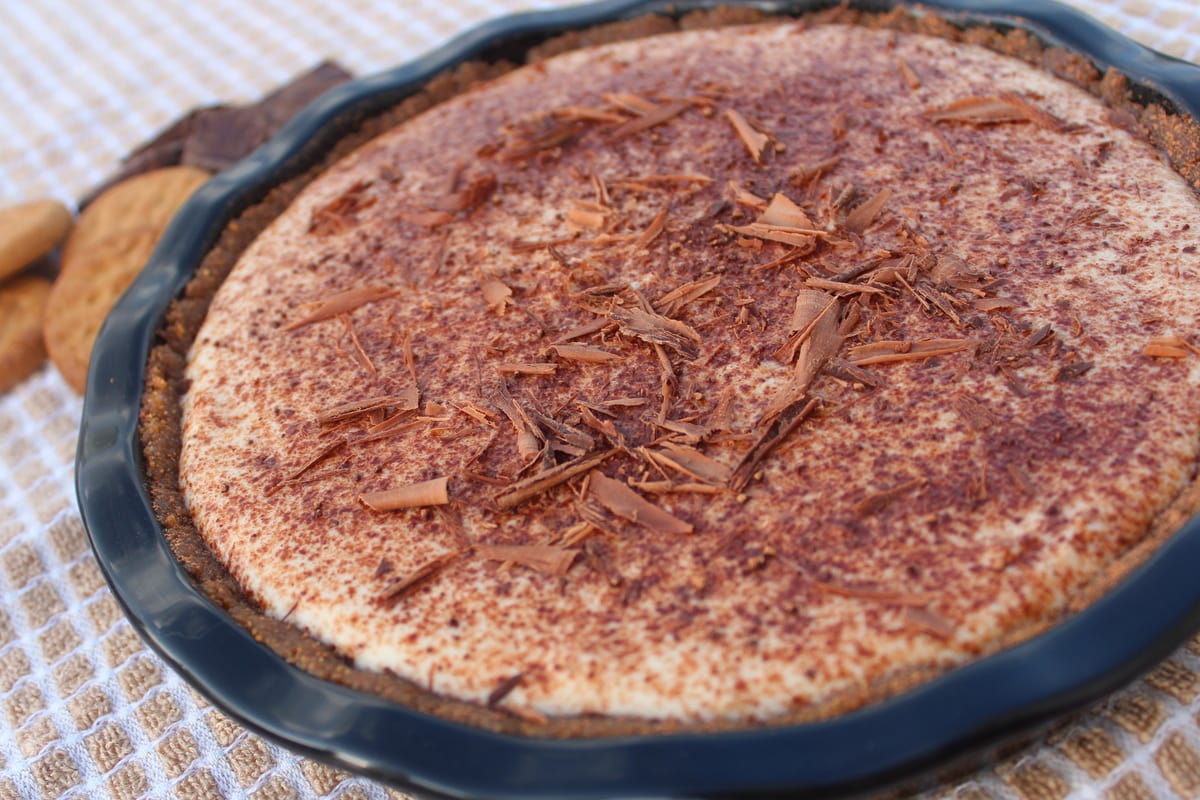 This recipe was inspired by my original plan to make a layered Tiramisu dip for my Housewarming Party. That never happened.
I've learned after throwing dozens upon dozens of parties that sometimes I just have to throw in the towel on a couple planned menu items. Sometimes it all comes together and sometimes it doesn't.
I always start with the party "must haves" and then leave the rest up to fate. As fate would have it, the Tiramisu dip was not made, but two days later this delicious Tiramisu Tart came into my life!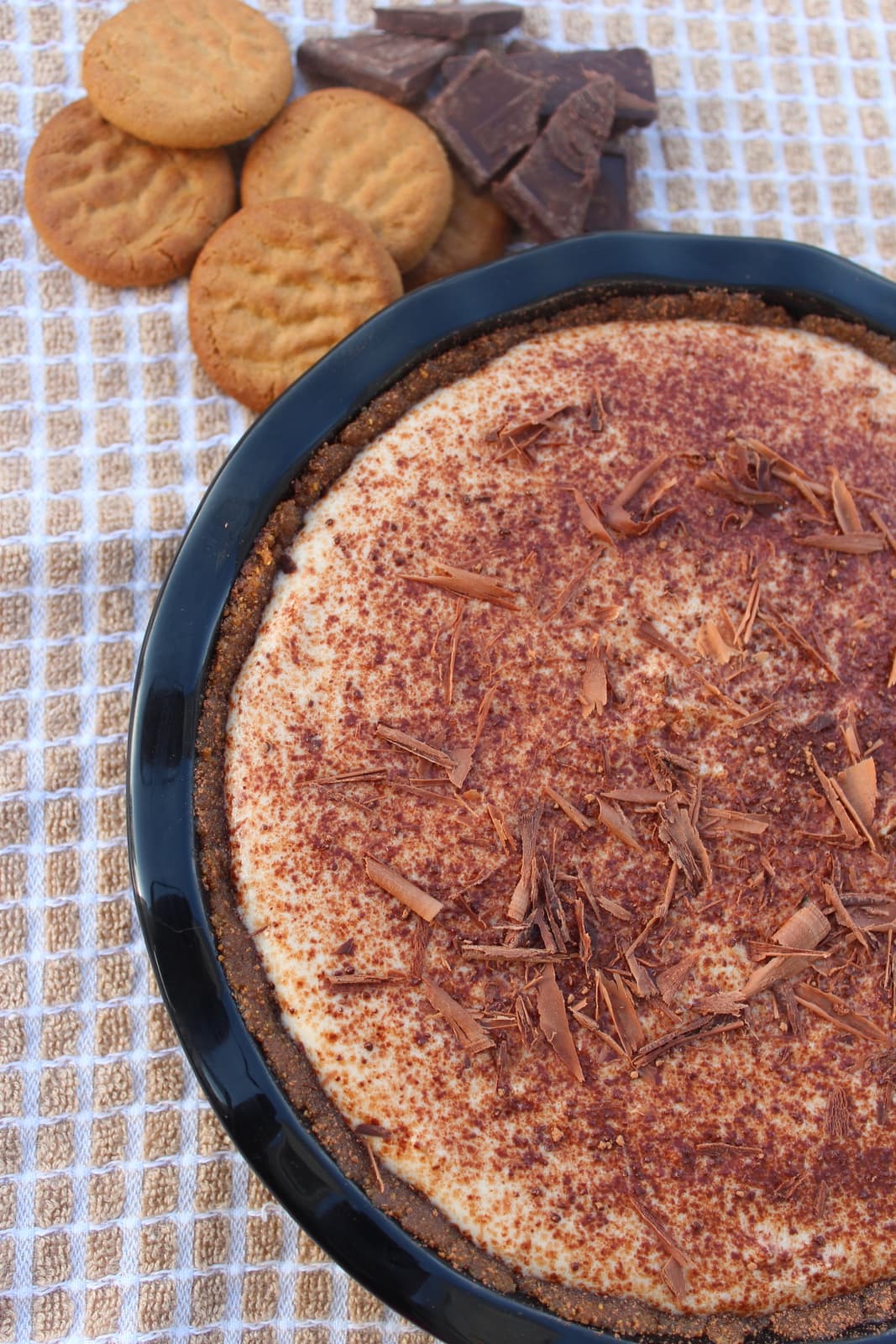 I knew I had to use the Mascarpone and Ricotta Cheese before they went bad but I scratched my original dip recipe. I felt like a dip was more party dessert then "have a slice after work/school" kind of dessert.
I decided on a Tart simply because I had a new tart dish sitting on a shelf begging to be used! I had originally planned to use Ginger Snap cookies for dipping, so I simply ground them up in my food processor and made them into the crust, then filled it with the dip. This made for a great evening treat all week!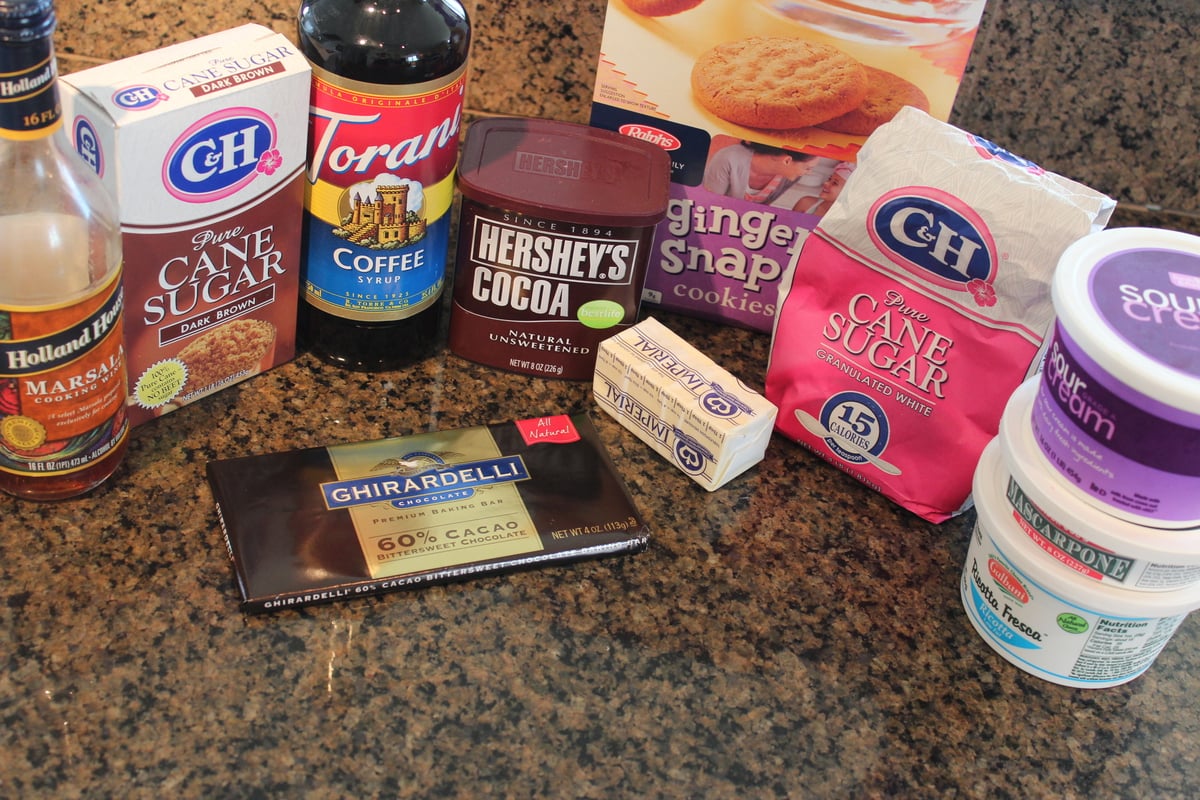 Ingredients
1 1/2 cups ginger snap crumbs
4 tbsp butter (melted)
1/4 cup sugar
1 cup mascarpone cheese
1 cup ricotta cheese
1/2 cup sour cream
1/2 cup brown sugar
1/4 cup coffee syrup
2 tbsp marsala wine
1 tsbp cocoa powder
2 tbsp chocolate shavings
Start making the crust by combining the ginger snap crumbs, butter and sugar in a small mixing bowl. Next, press the mixture into a tart pan.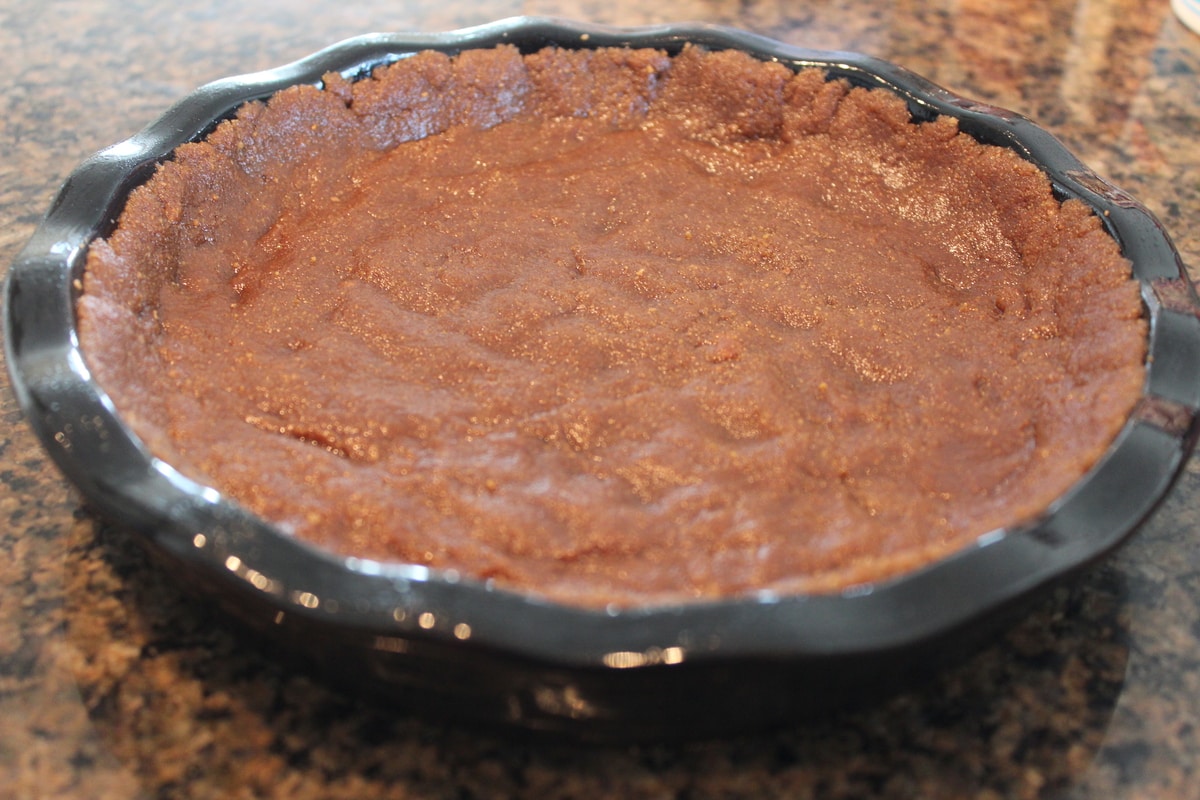 Place the crust in the refrigerator while making the filling.
Start the filling by creaming together the mascarpone, ricotta and sour cream.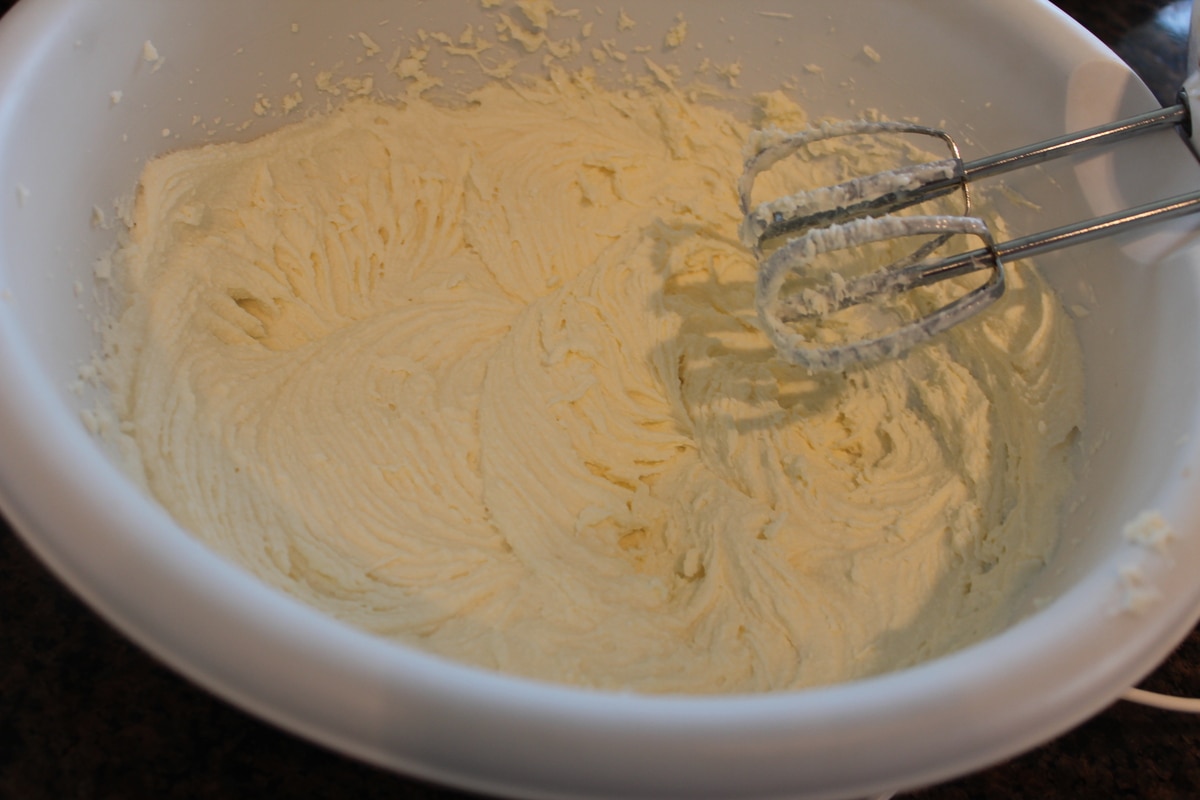 Next, add in the brown sugar, coffee syrup and marsala wine.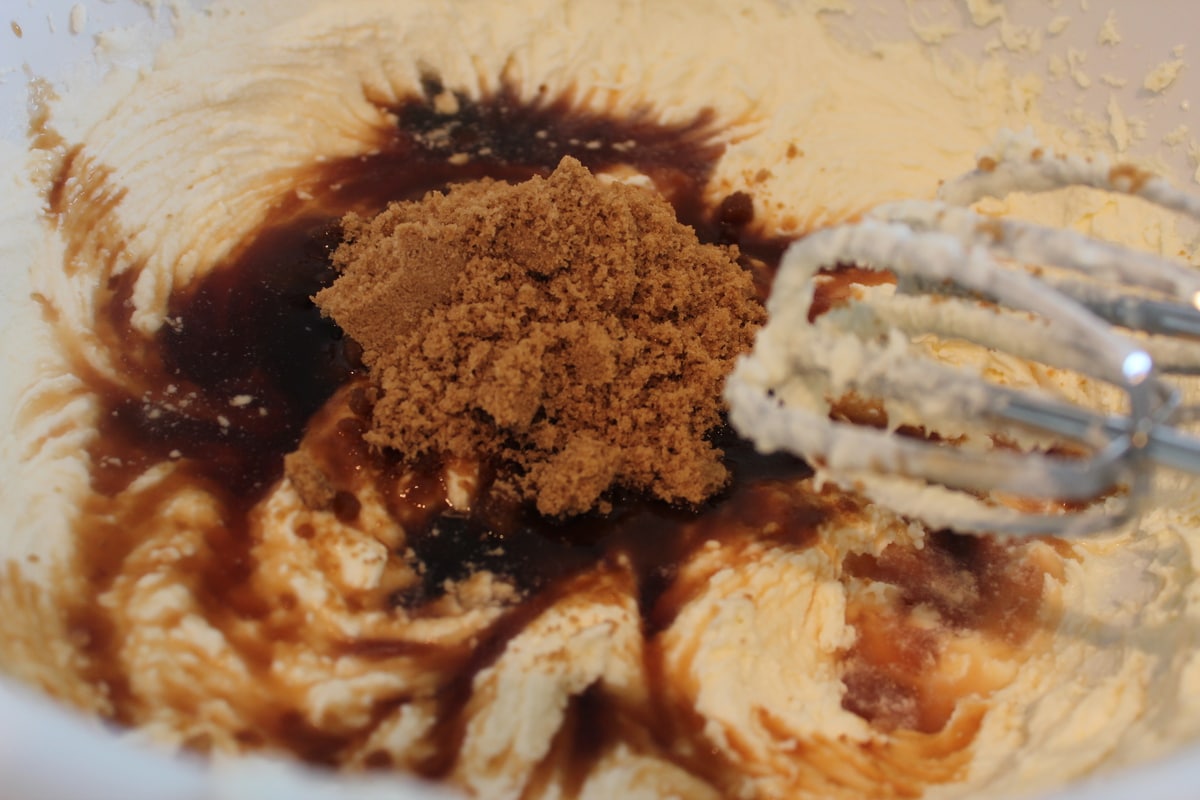 Blend together well, 2-3 minutes, then place the mixture in the crust.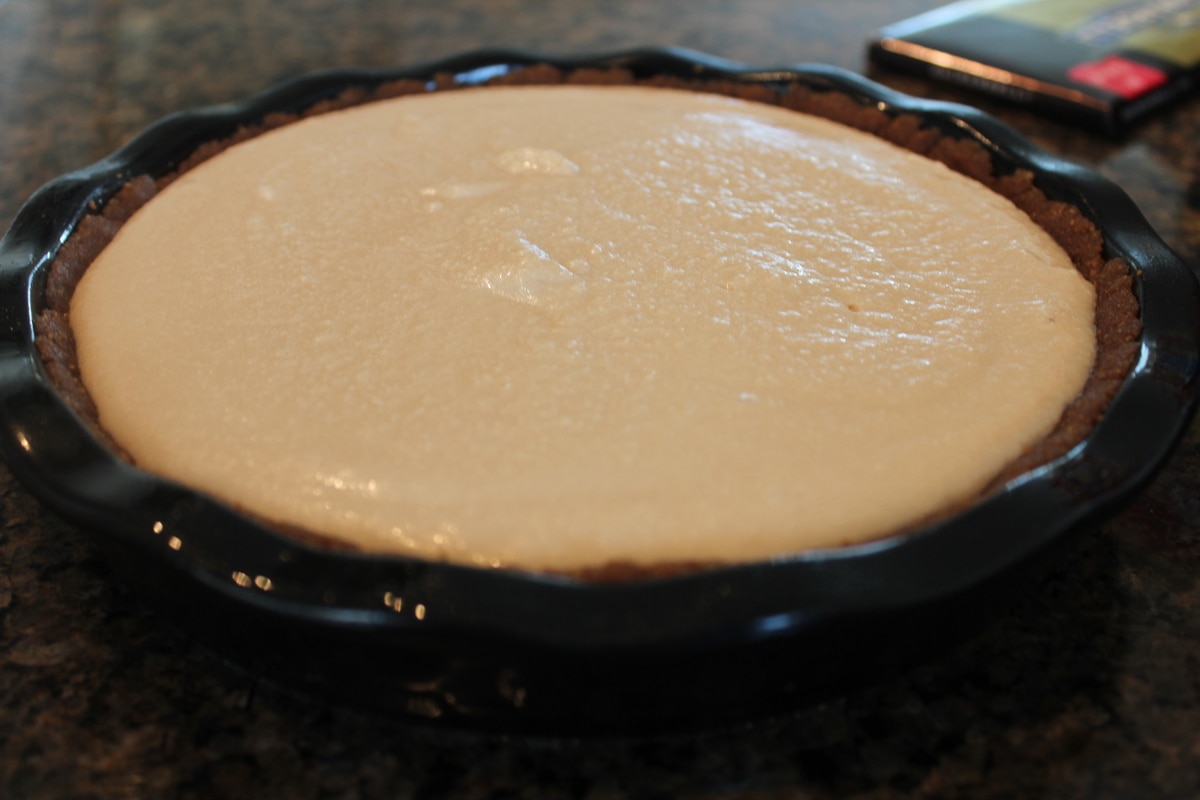 Dust the cocoa powder on top using a sifter (hopefully yours is less ghetto than mine, haha).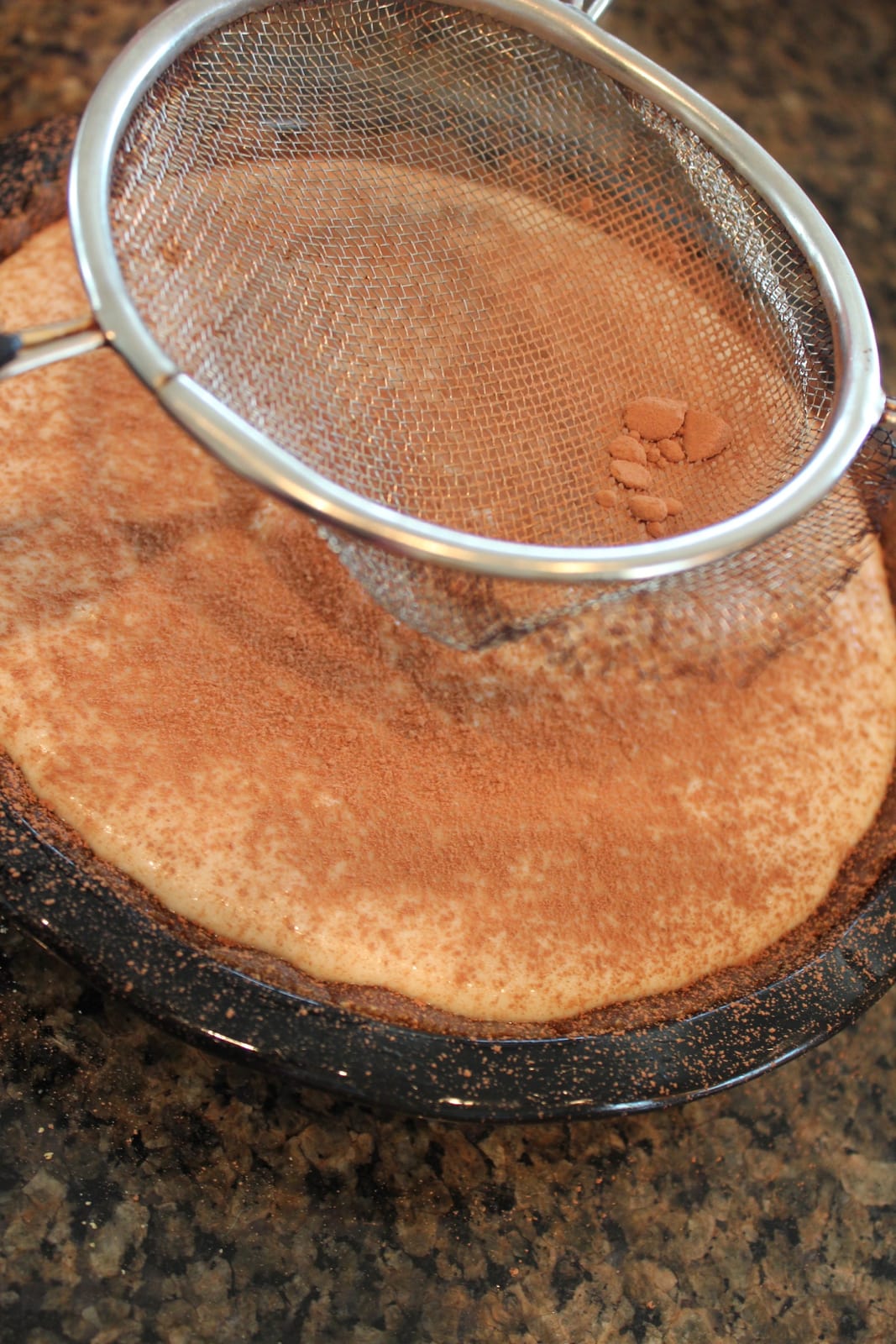 Then, shave the chocolate on top. I used a vegetable peeler and it worked just fine!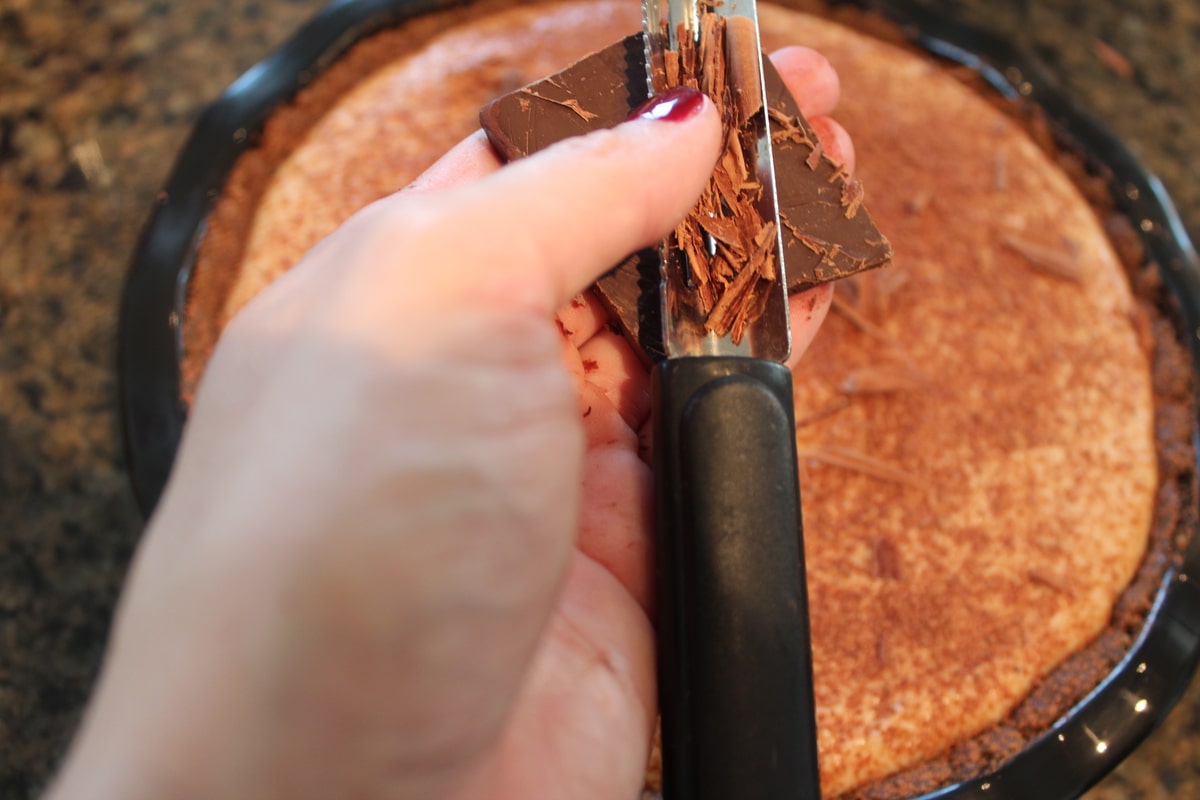 And voila, one delicious Tiramisu tart is complete!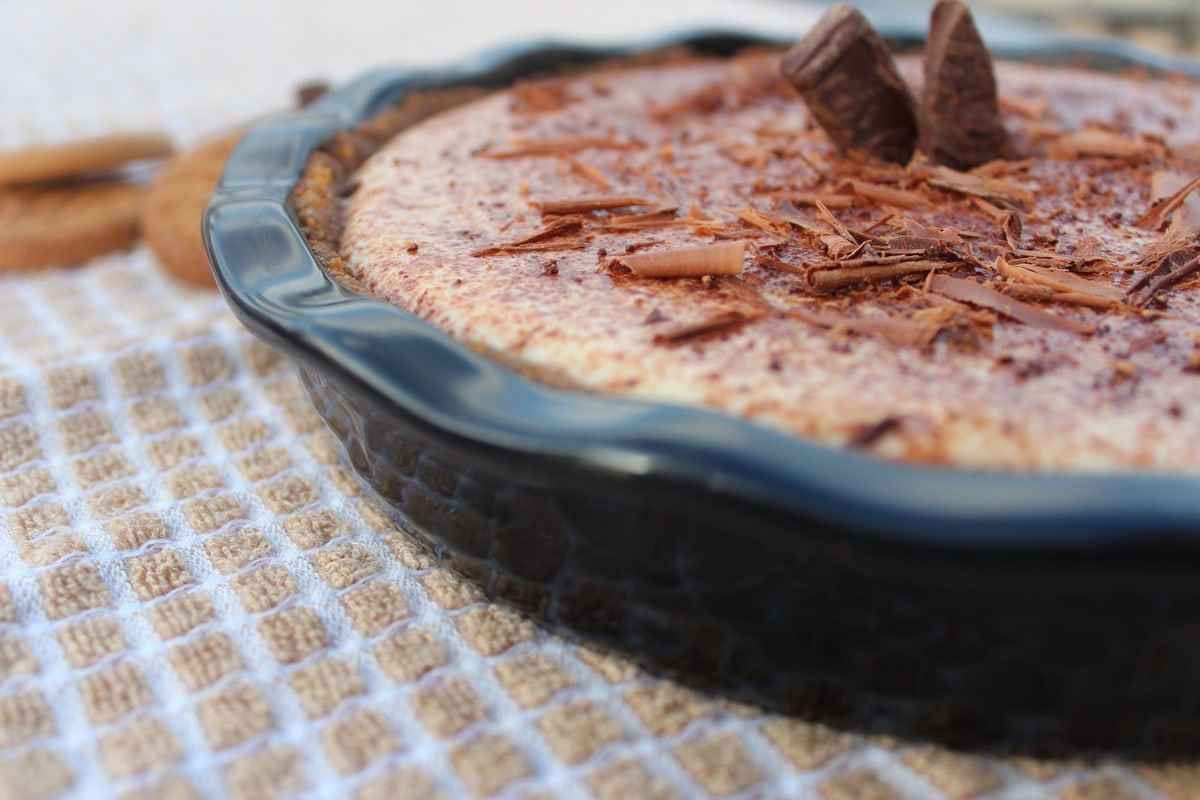 This is a quick and simple dessert that can be made in 15 minutes or less with no need to bake!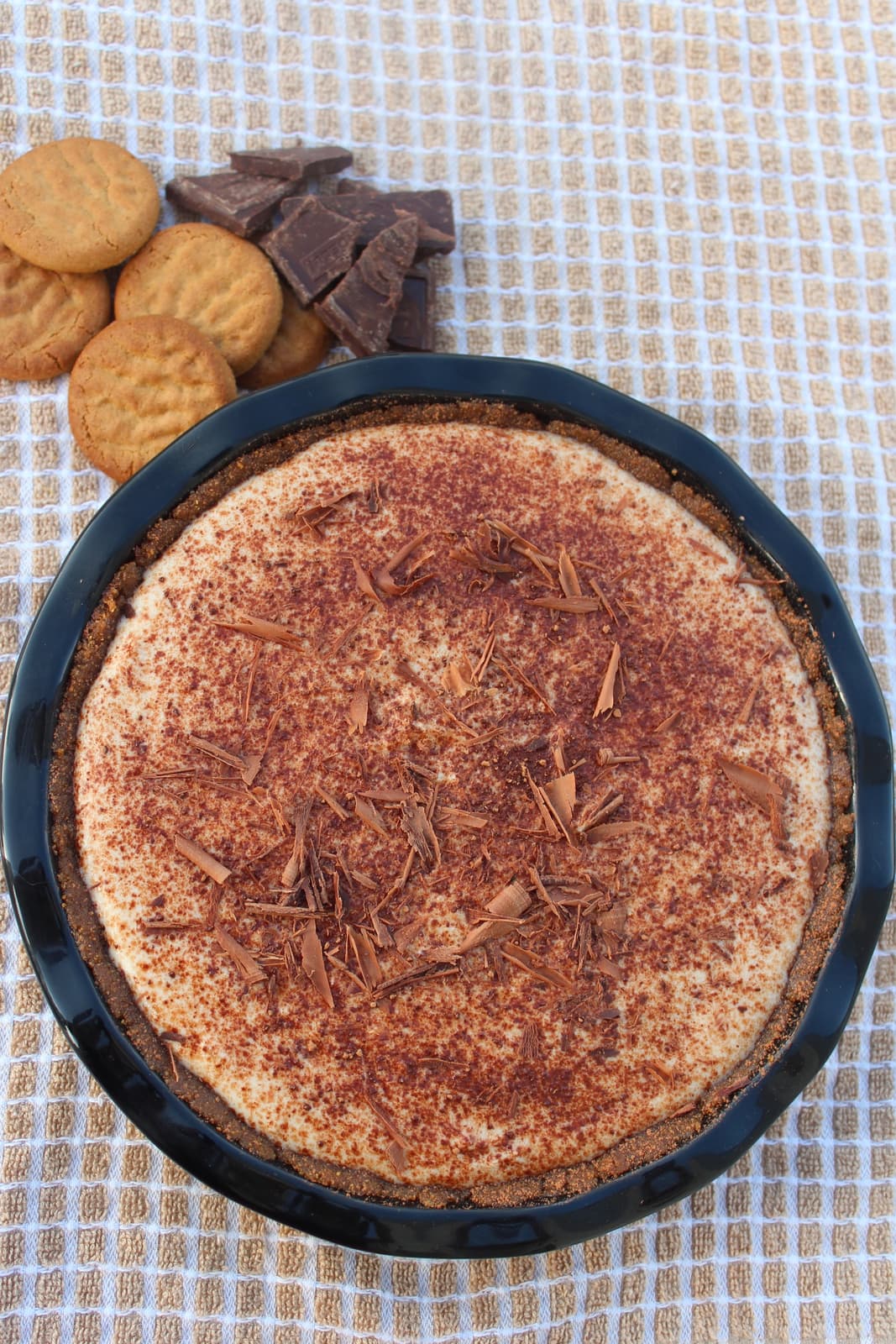 There's no excuse not to take this to your next dinner party! No one else will know how simple it is because it looks so decadent 🙂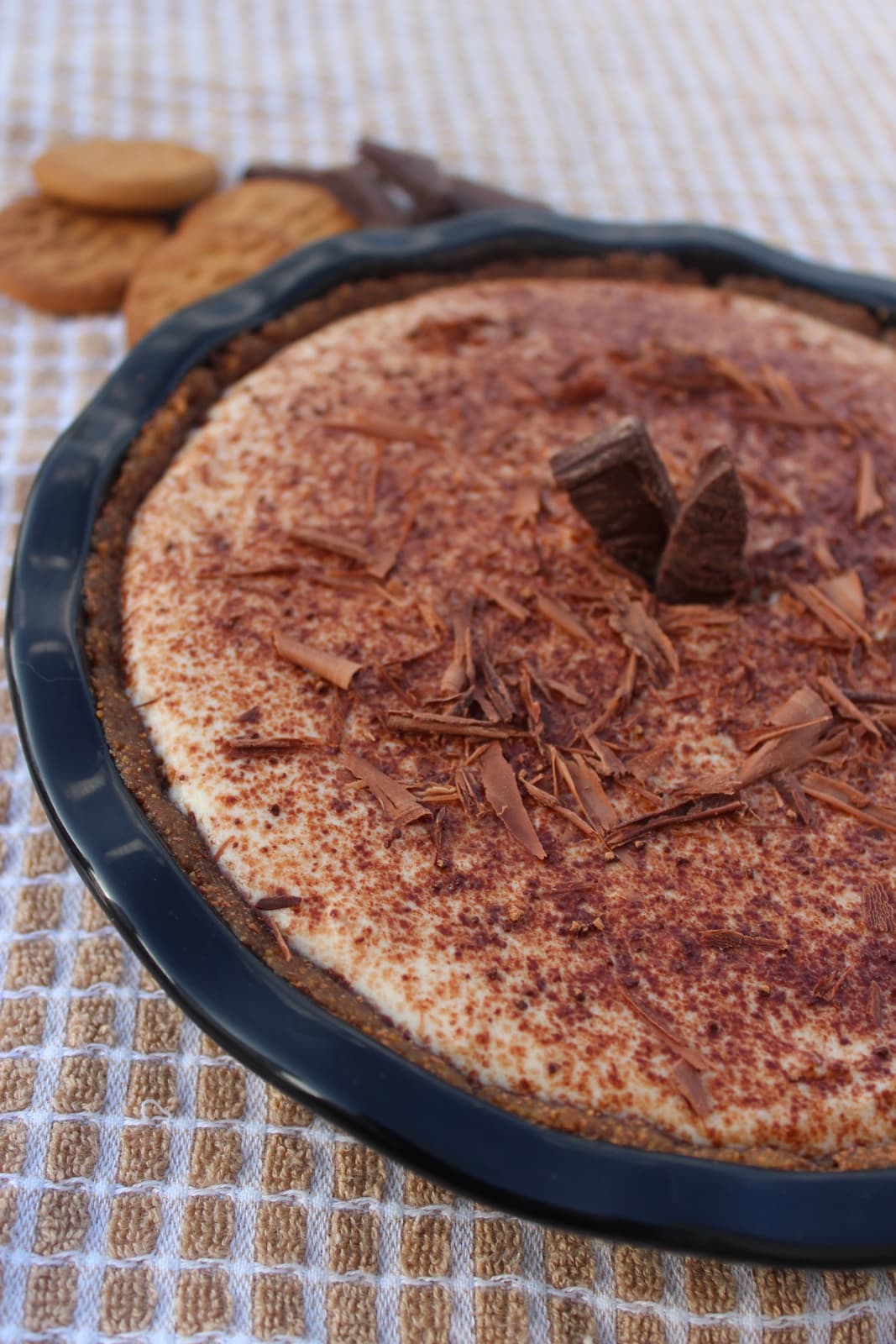 I love the combination of the rich cheese, sweet chocolate and coffee flavor!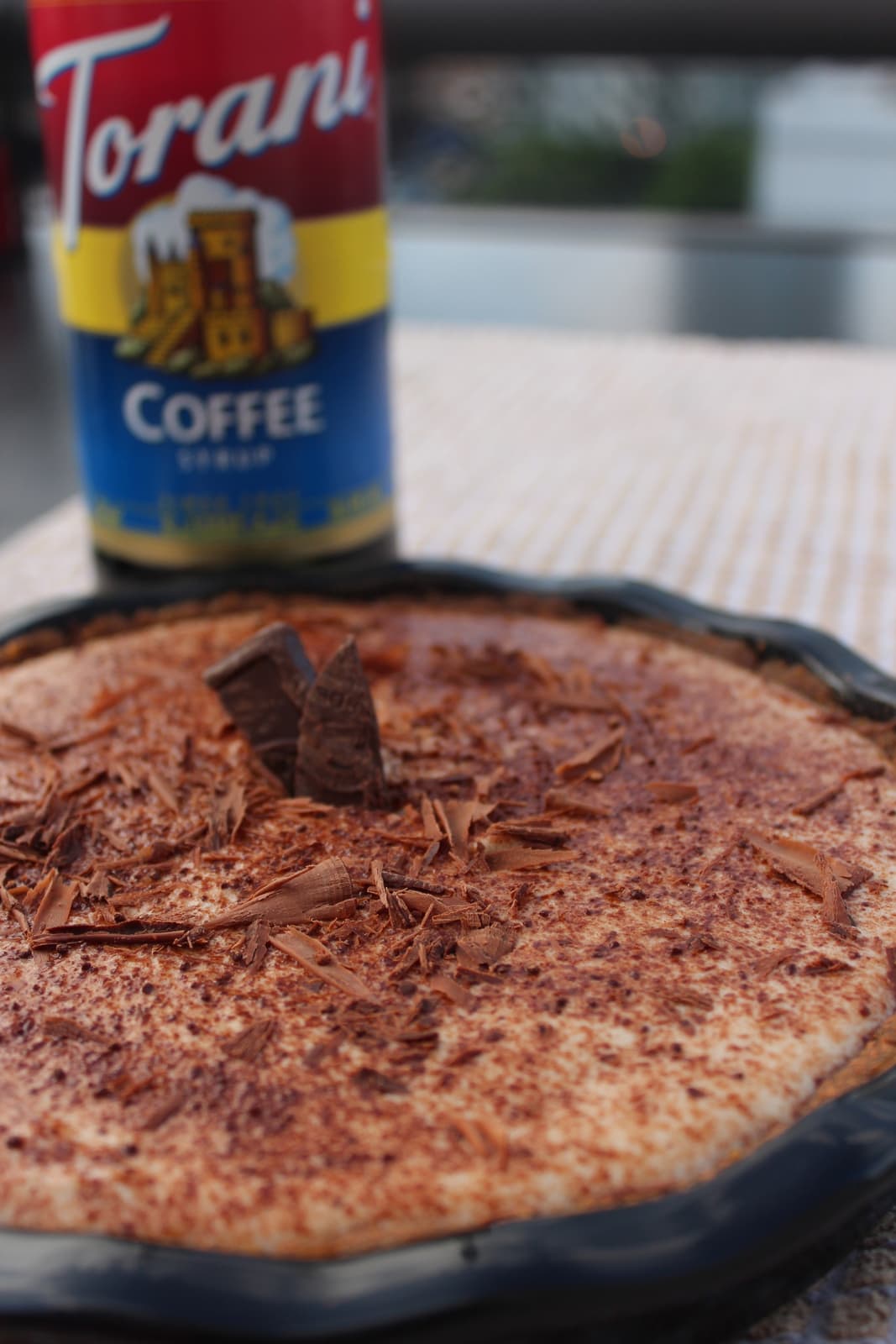 Torani Syrups can be purchased a lot of places such as World Market or Smart and Final.
If you prefer not to use the syrup, you can replace it with 2 shots of espresso.
We are a participant in the Amazon Services LLC Associates Program, an affiliate advertising program designed to provide a means for sites to earn advertising fees by advertising and linking to amazon.com.