Top 3 Things To Do In California Outdoors
This post may contain affiliate links.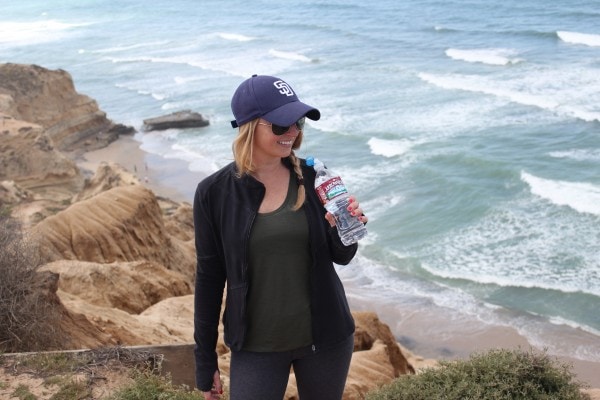 Almost 13 years ago, I made the big move from Oklahoma to California, and I've been loving the California lifestyle every day since!
I love to be outside, and the weather in California makes it possible to be outside almost 24/7/365! There are also so many fun things to do in California, from amusement parks to sporting events to lots of great shopping, but my favorite things to do in California are outside!
Whenever adventuring into the great outdoors, I always make sure to stay hydrated and energized by bringing along a bottle of Arrowhead Water and healthy snacks like Homemade Oatmeal Almond Date Bars or Protein Bites.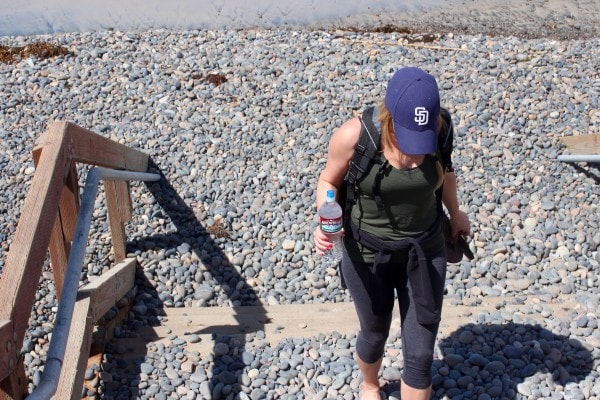 With Spring upon us and Summer right around the corner, if you're visiting California, or lucky enough to live here, check out my Top 3 Things To Do In California Outdoors!
1. Go Hiking!
From San Diego to Sacramento, there are hundreds of beautiful trails to get outside and hike in California. My favorites in San Diego are Torrey Pines (pictured throughout the post), Potato Chip Rock at the top of Mt Woodson and Iron Mountain. When I'm in LA, I love to hike Runyon Canyon, Griffith Park and Solstice Canyon in Malibu.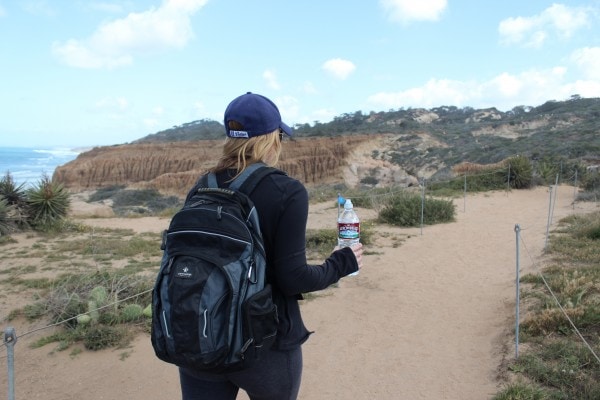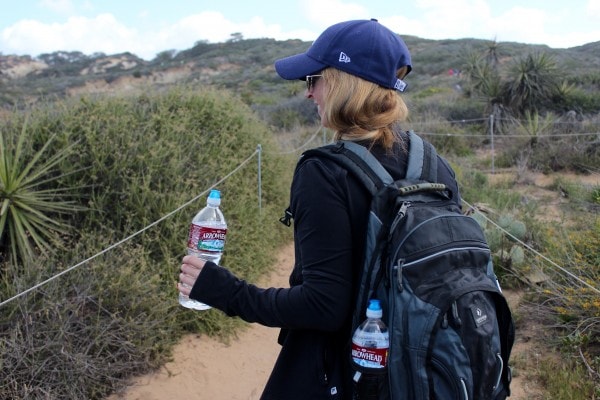 2. Relax on the beach!
With over 1,000 miles of beaches along the California coast and approximately 118 beach cities, there are plenty of warm, sandy beaches to hang out on! In San Diego, I love to relax on Coronado Beach and Torrey Pines State Beach. In LA, I love Santa Monica State Beach and Topanga State Beach. I also recommend cruising up Highway 1 to Santa Barbara, as the beaches (and wine!) are amazing! If you're in Northern California, Santa Cruz Beaches and the Golden Gate Area Beaches are the perfect spots to grab that perfect Instagram pic 😉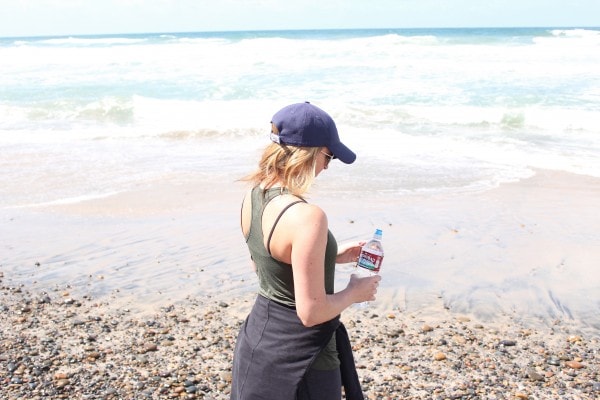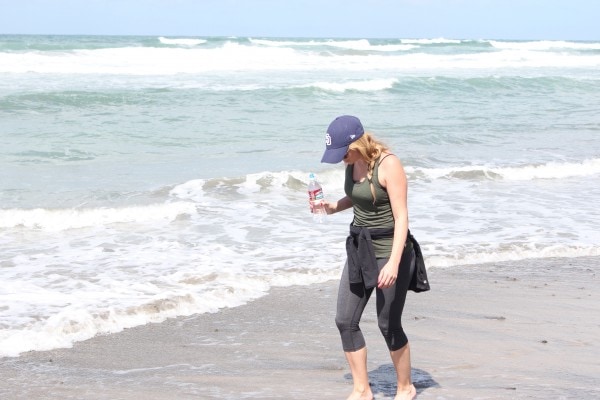 3. Hang Out In The Park!
With beautiful weather in California, comes beautiful flowers, trees and plants to fill our beautiful parks! In San Diego, you'll regularly find me hanging out in Balboa Park and Kate Sessions. In LA, Griffith Park is not only a great place to hike, but a great park to hang out in and Palisades Park in Santa Monica is a beautiful spot to take in incredible ocean views! In Northern California, Golden Gate Park in San Francisco is a must see for anyone visiting the area, and also a beautiful spot for locals to hang out.
As you can see, I've outlined how California is naturally different and beautiful in so many ways. It is important to think about our area's precious resources such as water. Arrowhead Brand 100% Mountain Spring Water, which started in the San Bernardino Mountains in 1894, is also committed to its California heritage and to selecting springs that can be managed for long-term sustainability to keep the springs and surroundings cared for by a team of field experts.
Check out beautiful views of the San Bernardino mountains in this short video!
[youtube=https://www.youtube.com/watch?v=atzeoXiq-Pg&feature=youtu.be]
While Arrowhead has expanded to 13 mountain springs in California, Colorado and British Columbia, 11 of those springs are still in California and 80% of the water sourced in California is distributed in the state. Arrowhead water is naturally filtered by the earth. The water is minimally processed – for quality – to leave it the way mother nature intended.
What makes California unique in your eyes? Share in the comments below or on social media using the hashtag #NaturallyDifferent!
This is a sponsored conversation written by me on behalf of Arrowhead. The opinions and text are all mine.
We are a participant in the Amazon Services LLC Associates Program, an affiliate advertising program designed to provide a means for sites to earn advertising fees by advertising and linking to amazon.com.